Linstone Housing helps Renfrewshire manufacturing firm come back to business
---

---
A pioneering Renfrewshire enterprise is back in business after receiving a boost to combat the effects of coronavirus, thanks to emergency COVID-19 funding distributed by Linstone Housing.
Scotland's Bravest Manufacturing Company, based at the Erskine Veterans Village Estate, provides employment and development opportunities for Armed Forces Veterans and others with disabilities who may need support adjusting to life after service. The enterprise enables individuals to "move forward in a supportive, professional workplace, delivering high quality products and services."
Now the organisation – part of Royal British Legion Industries - has received £7595 in funding to allow its factory to reopen and for employees to return to work. It applied for the funding and was successful with its application.
The funding has been used to create a safe working environment while ensuring social distance obligations are met. These include new workbenches, sinks, hand washing stations, deep cleaning and personal protection equipment.
Such costs can often have a crippling effect on the finances of any business or organisation so this helping hand has made a huge difference.
The funding was handed over by Linstone which has been appointed a "community anchor organisation" in Renfrewshire with the aim of distributing the money from the Scottish Government.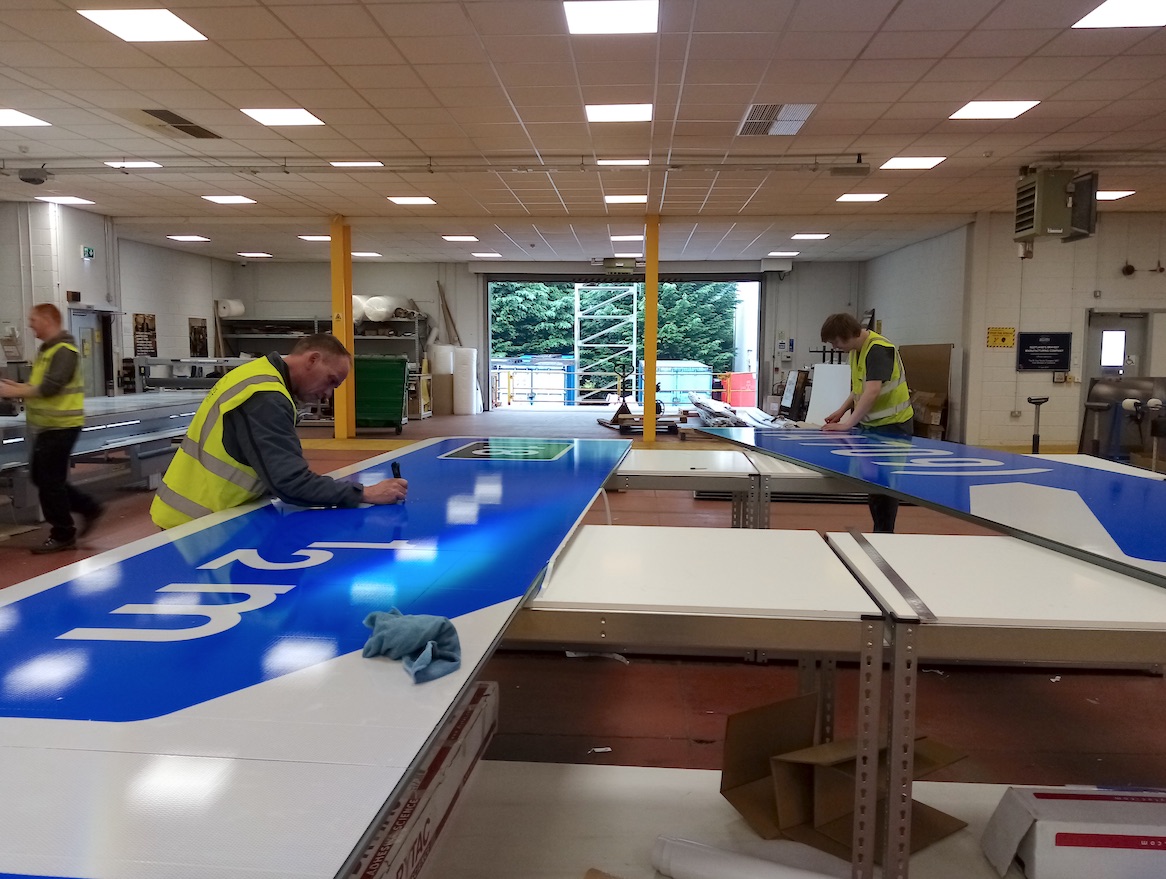 It has come from the government's Supporting Communities Fund - set up with the aim of helping communities badly-affected by the ongoing health emergency.
The enterprise operates form a state-of-the-art factory and offers a diverse range of services. These include producing bespoke engineering, high quality signs used across industry including roads and highways along with printing services and direct mailing.
Adele Fraser, chief executive of Linstone Housing, said: "Scotland's Bravest Manufacturing Company are a truly worthy recipient of this money because of the vital role it fulfils. Like so many social enterprises, its commitment to employment and the wider community is admirable."
Michelle Ferguson, director of Scotland's Bravest Manufacturing Company, added: "We are so grateful to Linstone Housing and the team for the professional way in which our application was administered. We also benefited greatly from the additional support including Zoom meet-ups where we heard of the other inspirational work being delivered in our communities that our team can receive assistance from.
"Social isolation amongst veterans and others with disabilities can be a major problem, so getting everyone together again was crucial. Receiving this amount of vital funds helped us re-open safely and for that, we simply cannot thank the Scottish Government's Supporting Communities Fund and Linstone Housing enough."