Regulator publishes report on Scottish Social Housing Charter 2019/20
---
---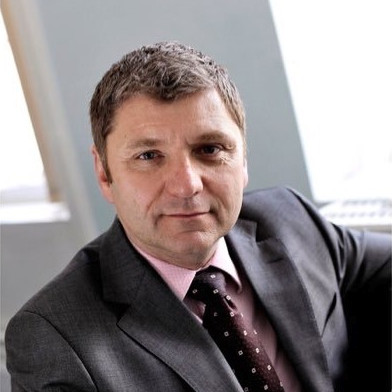 Landlords continued to perform well in the service areas that matter most to tenants during 2019/20 with almost nine out of ten tenants satisfied with their landlord's overall service, according to Scottish Housing Regulator analysis.
Headline findings of the Regulator's seventh national analysis of landlords' performance against the Scottish Social Housing Charter 2019/20, which covers the period April 2019 to March 2020 before the impact of COVID-19, include that ten out of 15 Charter standards and outcomes were maintained or improved.
Changes in the areas that matter most to tenants include:
Emergency repairs response time - unchanged - 3.6 hours
Tenants satisfied with the quality of their homes - decreased - 87%
Tenants satisfied that their rent is good value for money - improved - 84%
Average weekly rent - increased - £81.13
Tenants satisfied with their landlord's neighbourhood management - unchanged - 88%
Anti-social behaviour* cases which were resolved - unchanged - 94%
First stage complaints* responded to in full - improved - 84%
Average planned rent increases 2020/21 down from 3% last year to 2.5%
*These indicators have changed since last year.
The Regulator published its National Report alongside a suite of performance information including its individual landlord reports, comparison tool, and a range of statistical information.
The landlord reports and comparison tool let tenants find out about their landlord's performance in the areas tenants said matter most: homes and rents, quality and maintenance, neighbourhood management, tenant satisfaction, and value for money.
The Regulator's data tables show how social landlords performed against each Charter standard and outcome. They also show performance over the last five years, how RSLs and local authorities performed separately, and how performance changed since the previous year. Landlords can use them to benchmark their performance.
The comparison tool now includes a modernised design that makes it easier to use on different devices and assistive technologies such as laptops, mobile phones, tablets and screen readers.
George Walker, the chair of the Scottish Housing Regulator, said: "This report covers the period before the pandemic began to impact. The fact that landlords again performed well in the areas tenants said matter most is of course very good news for the people who use their services.
"I would encourage tenants to use our modernised comparison tool and landlord report to find out more about and compare their own landlord's performance.
"We know that the COVID-19 pandemic has presented unprecedented challenges for social landlords, tenants, people who are homeless and other services and that social landlords are continuing to work hard to tackle these challenges.
"Over the coming months, we will continue to work with landlords, tenants and service users, the Scottish Government and the Social Housing Resilience Group, and all of our stakeholders as we all continue to work to tackle the challenges COVID-19 brings."