Affordable homes plan for old Aberdeen school approved
Grampian Housing Association has received planning permission for its redevelopment of the former Victoria Road School in Aberdeen.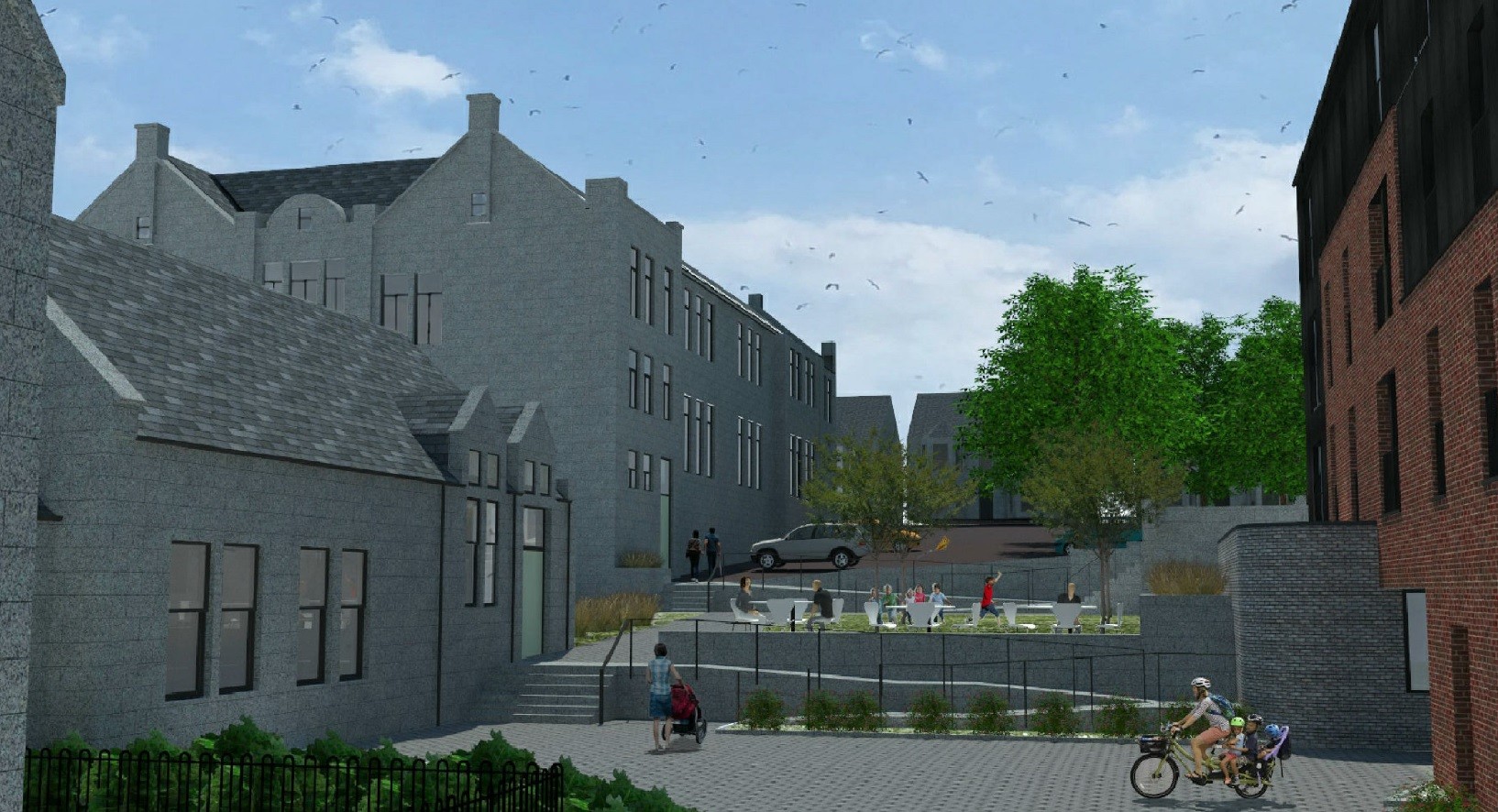 Aberdeen City Council approved plans by the Association and Torry Development Trust (TDT) to transform the abandoned 19th century school into 50 new affordable homes.
Neil Clapperton, chief executive of Grampian Housing Association, said: "It's heartening to get such positive news in these difficult times and to know that we are still doing great things for communities in Aberdeen. Responding to people's housing and social needs is at the heart of the project. We will deliver our ambition by continuing to engage with the community to collectively build its future."
In an area where there is high demand for affordable homes, the development will provide quality homes for social rent to meet the varying housing needs of families, couples and single people.
The community regeneration project will see the conversion of two historic granite school buildings along with new build. A mix of one, two, three and five-bedroom houses and apartments will be provided set in a mixed soft and hard landscape. Multi-purpose community facilities, including a small nursery, will be provided in partnership with Torry Development Trust.

David Fryer, lead trustee with the Torry Development Trust, said: "This is most welcome news, as securing planning consent for our regeneration project at Victoria Road is a big step towards restoring the fine granite buildings of old school. Our joint working has brought in support from across all sectors and will build a long term project that will bring benefits to Torry and Aberdeen as the granite city."
David Murray, David Murray Associates chartered architects, added: "It is fitting that this project absolutely meets the Scottish Government's guidance for communities to be resilient and to take control of their circumstances. In the spirit of the age, it builds on the new sense of community we are all experiencing."
In September 2018, Aberdeen City Council announced Grampian Housing Association as the preferred bidder in a partnership project with TDT. Transfer of ownership of the site was completed in June 2019 when the keys were handed over to the Grampian Housing Association. The planning application was submitted in November 2019 following a successful consultation period where people indicated their support for the proposals.