Grampian Housing Association submits Aberdeen flats proposal for planning
Plans by Grampian Housing Association (GHA) to redevelop the former Victoria Road School in Aberdeen into 50 affordable homes have progressed with the submission of a planning application.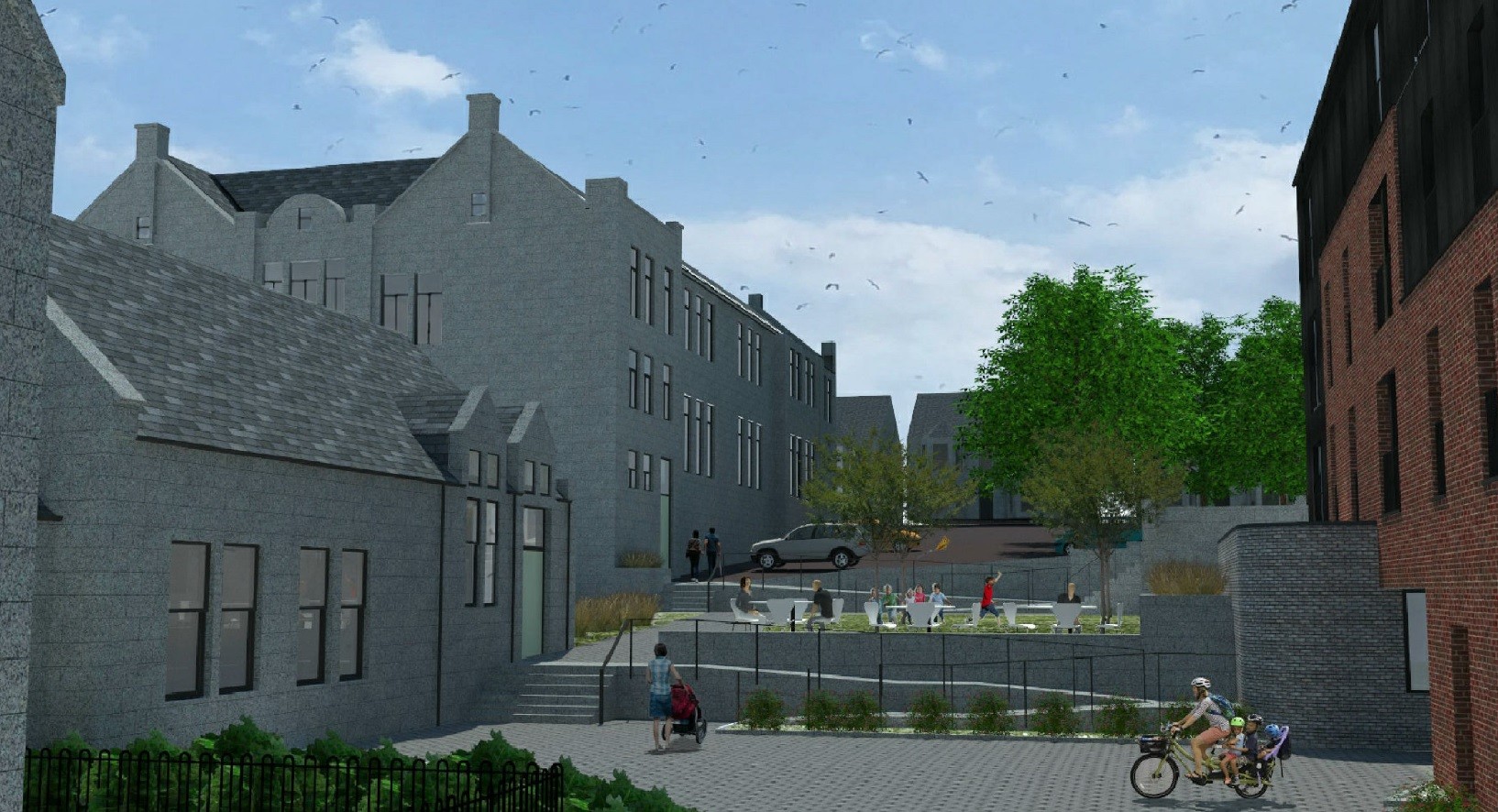 The development will provide quality affordable homes to meet varying housing needs including families, couples and single people. Designed in tandem with David Murray Associates, it will assist people who want to stay in a new setting on Victoria Road and when complete, will also include a nursery and community facilities.
Under the plans, an original open courtyard within the oldest of the two school buildings dating from 1878 will be reinstated by removing a gymnasium roof light, enabling each inserted home to have its own front door.
A later 1905 extension will be converted to residential use with the latter benefiting from the removal of a non-original mansard roof with a reinstated dual-pitch design allowing the formation of an additional floor of accommodation.
In September 2018, Aberdeen City Council announced Grampian Housing Association as the preferred bidder in a partnership project with Torry Development Trust (TDT). The ownership of the site was then transferred to the Association in June.
The partnership approach by Grampian Housing Association and Torry Development Trust aims to secure the restoration and reuse of two fine structural sound granite buildings for future generations. The roof of the school was partially destroyed during a fire in May.

Architect Steven Berry from David Murray Associates, who will lead the project, carried out a full internal assessment of the property including the parts damaged by the fire to ensure the building was safe enough to proceed.
Neil Clapperton, chief executive of Grampian Housing Association, told The Press and Journal: "It is an exciting time for this project. Responding to people's housing needs is at the heart of this project. In an area where there is high demand for affordable homes, the development will provide quality homes for social rent to meet the varying housing needs of families, couples and single people."
David Fryer, lead trustee with Torry Development Trust, added: "The planning application for our project is a measure of the collaborative commitment to this innovative community regeneration project by the GHA/TDT partnership and has been developed to meet local needs."
Local residents were given the opportunity got to view the scheme and give their feedback before the plans were submitted.
A consultation results report submitted alongside the application reads: "There was a clear consensus that the proposals address local needs and the vision for the site is seen to be imaginative and exciting."