Build-to-rent platform plans 338-home development in Leith
A build-to-rent (BTR) platform set up by Macquarie Asset Management has acquired its first site in Scotland to deliver 338 homes for rent.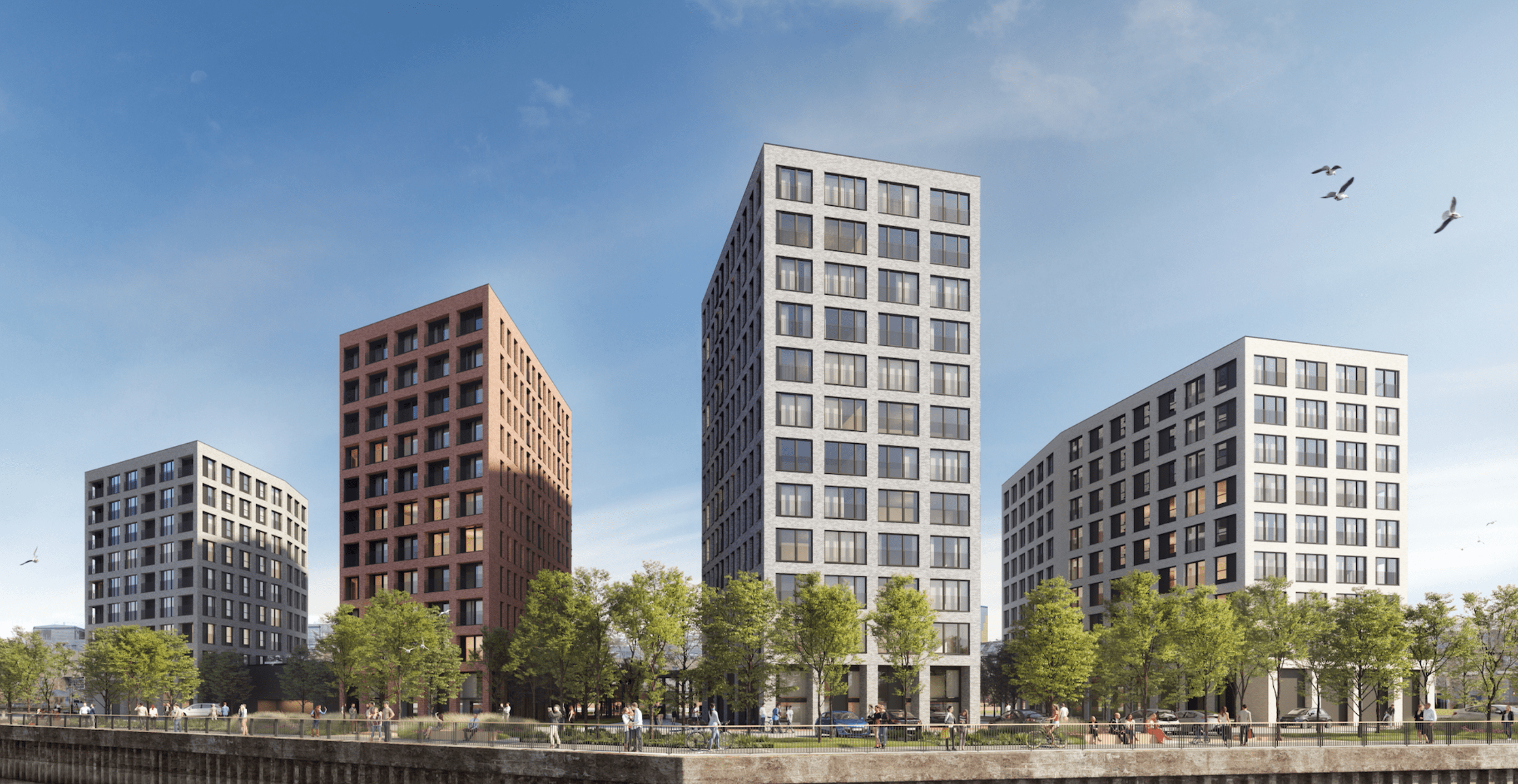 Goodstone Living, which has been established with British real estate industry veterans Darryl Flay and Martin Bellinger, has earmarked the 2.5-acre Ocean Drive site in Leith for four mid-rise buildings of between 10 and 14 storeys.
The development will be boosted by Edinburgh's tramline extension to Ocean Terminal - scheduled for completion in 2023. The extension will run directly past the development and enable a 10-minute commute into Edinburgh's financial district, which is already within walking distance.
Goodstone Living plans to transform the vacant site into a thriving rental community with over 16,000 sq. ft. of amenity space including a gym, coworking space, a 24-hour on-site management team and communal rooftops to provide both waterfront and skyline views across Edinburgh.
The site already has planning consent and Goodstone plans to commence construction this summer.
Underpinning Goodstone's ESG commitments, the waterside development will target a 50% reduction in carbon compared to current building regulations with 25% of the site given over to affordable housing.
Each of the four buildings will go above and beyond building regulations to include two stairwells – maximising fire safety.
Martin Bellinger, principal at Goodstone Living, said: "With Edinburgh's world-class financial district and university nearby, a vibrant restaurant scene, start-up community and an edgy mix of arts and culture, Leith is recognised not only as one of Britain's most attractive rental neighbourhoods but one of the world's.
"Edinburgh is one of our core markets because of its young, highly educated and growing population, pointing to a deep pool of future talent which is currently undersupplied with quality housing. Our strategy will continue to identify opportunities such as this where an undersupply of quality housing matches with key criteria for growth and further regeneration.
"As with our plans for Digbeth in Birmingham, our residential placemaking strategy is to offer a better quality of living while building healthy homes that are accessible to local residents. We will do this by using smarter design and creating facilities that respond to the way people live, work, play and relax in a post-pandemic world."
Goodstone was advised by JLL and Eversheds Sutherland LLP on the transaction.