Campaigners disrupt Caledonian Sleeper in Serco lock-change protest
Campaigners disrupted the Serco-operated Caledonian Sleeper rail service last night to protest against the contractor's lock-changes on 300 asylum seekers and refugees in Glasgow.
The accommodation provider announced in June that it would change the locks on properties as a means of evicting people whose claims for refugee protection have been refused, making up to 300 people immediately homeless.
Campaigners from Living Rent targeted the Caledonian Sleeper service after two vulnerable men were left homeless after the Home Office contractor locked them out of their homes.
The tenants' union said it will keep targeting the key business interests of Serco until the company stops the lock-change regime in order to prevent a humanitarian crisis.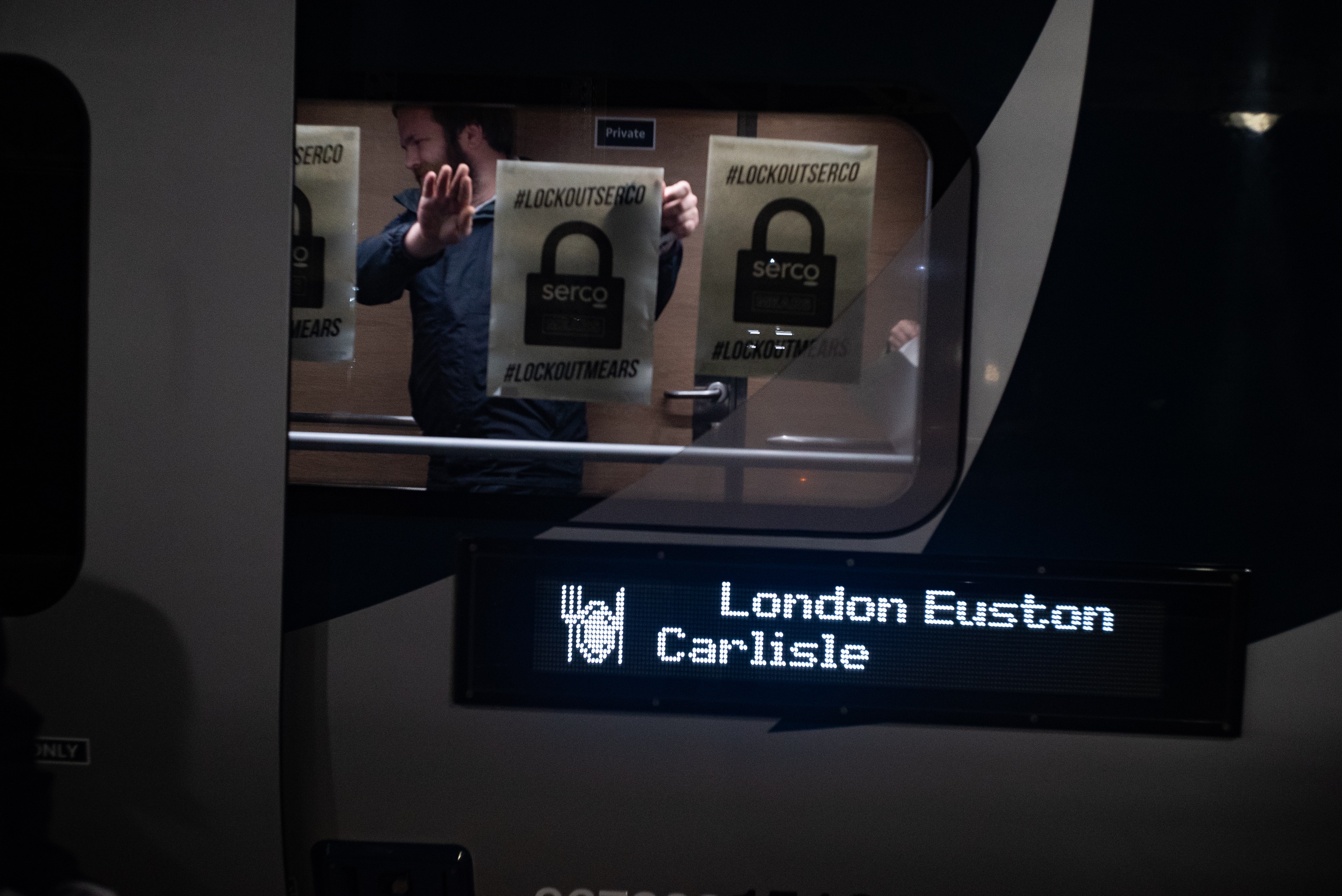 The peaceful protest, which took place on Platform 10 of Glasgow Central Station, targeted the 23:47 train bound for London Euston. Around 50 members of Living Rent boarded the train at 22:00, fly-posting the windows and passing out leaflets to passengers and staff.
Living Rent confirmed the action was taken to keep up the pressure on Serco.
Ellinore Folkesson of Living Rent said: "Serco's decision to proceed with lock change evictions has been widely and vigorously condemned by the Scottish Government, Glasgow City Council, and all humanitarian organisations working with refugees.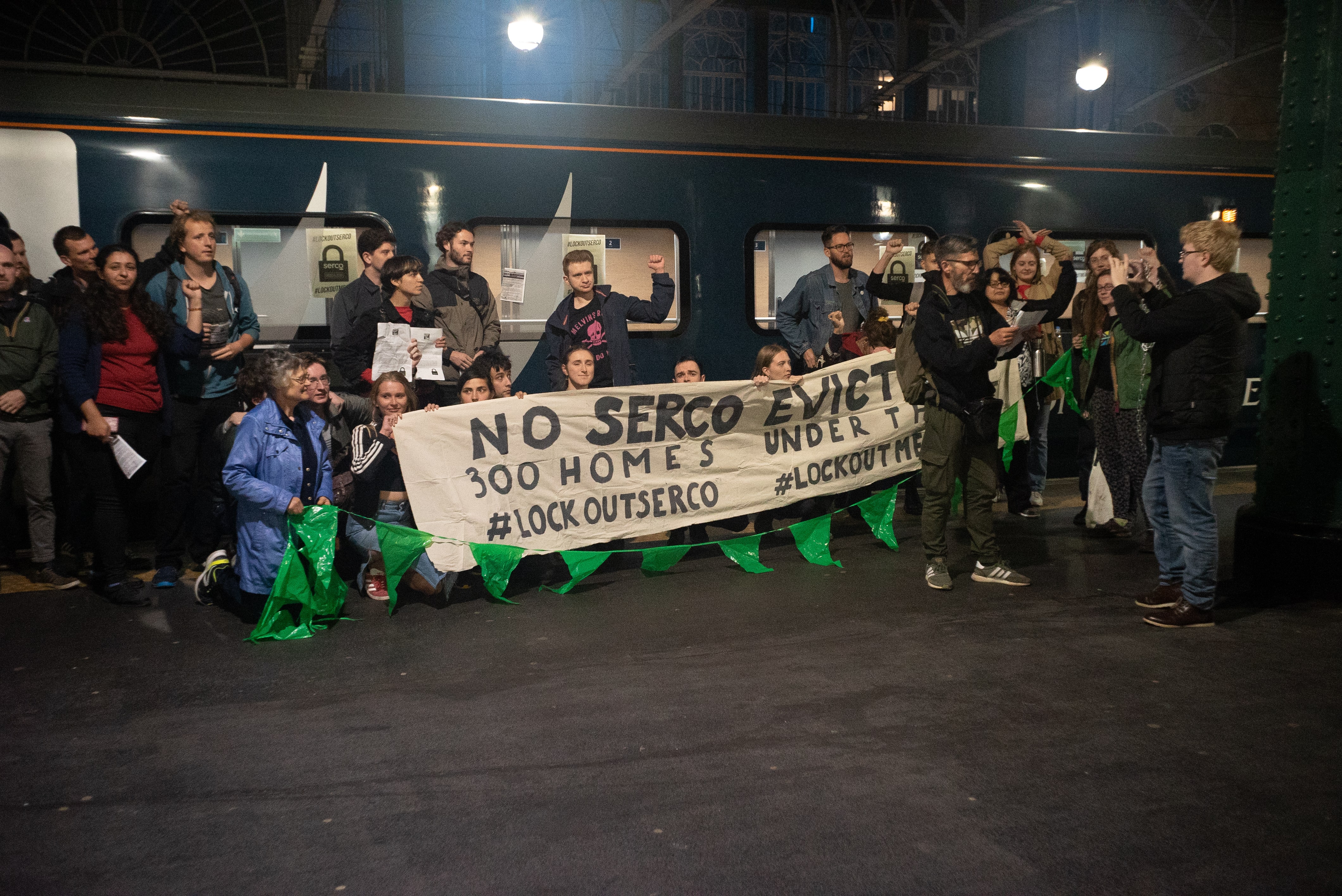 "They are no better in the rest of their business, with a track record of abuse of power, incompetence and fraud.
"The Caledonian Sleeper has experienced serious failures since Serco took over, and it is time for the Scottish Government to remove them from this franchise and any other public contracts in Scotland."
An Early Day motion from Chris Stephens MP condemning the practise of lock-change evictions has received signatures from MPs across the political spectrum.