Cassiltoun Housing Association recognised for work within the community with two awards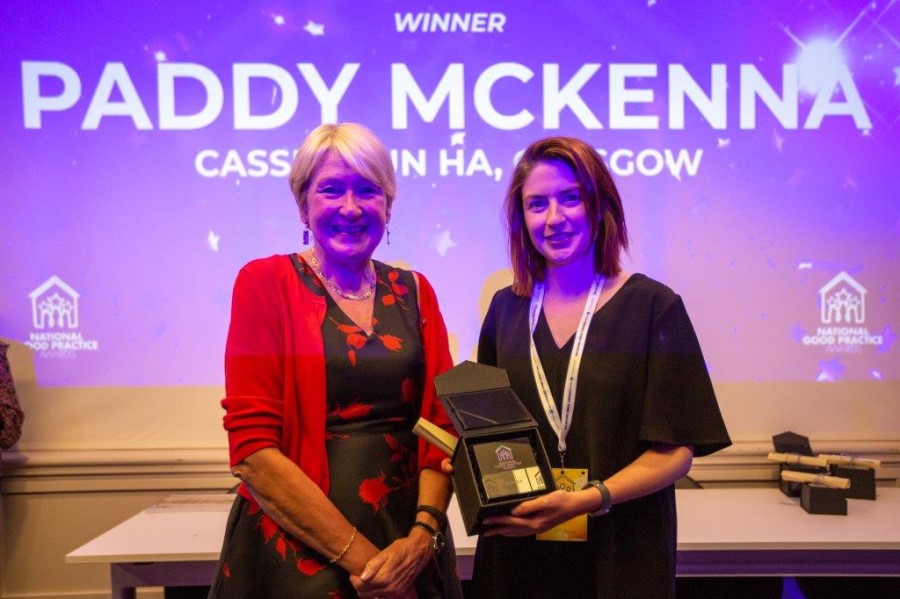 Cassiltoun Housing Association's wider work with the community has been recognised with not one but two awards over the past few months.
The association has been working with individuals to enable them to 'go digital'. This has been through the provision of devices such as laptops, tablets and phones. These have been both new and refurbished devices.
Cassiltoun Housing Association's repair café has also been teaching people how to fix their devices – much cheaper than buying something new and better for the environment.
The association's communities team and in particular its digital inclusion worker has been there to help people get online and provide support.
Their work in tackling digital poverty was recognised in the UK Digital Leaders Awards.
Clair Malpas, Cassiltoun Group CEO, said: ''Key to our success in this area is that our staff are based in the heart of the community. Their daily interactions with our tenants and the wider community mean they are able to identify when people would benefit from digital assistance. We have also tried to be innovative in our approach to creating digital 'hooks' – a reason for people to want to get online."
Cassiltoun's second award was for its community development manager, Paddy McKenna. She was presented with the 'Tenant Participation Employee Champion of the Year' award by Lesley Baird at the TPAS Annual conference this summer.
This was in recognition of Paddy's work during the pandemic, leading and coordinating the community response and her continuing involvement in all aspects of developing and co-producing projects with the wider Castlemilk community.