Changeworks delivers almost £14m of energy efficiency improvements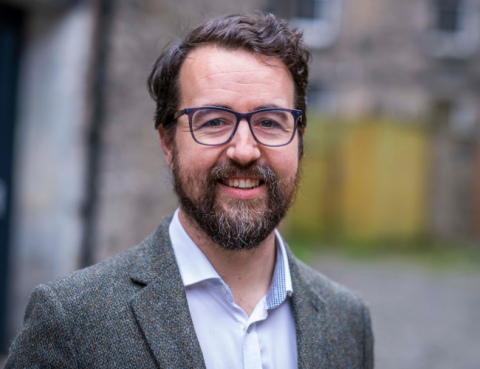 Energy efficiency organisation Changeworks has partnered with local authorities to deliver £13.6 million worth of major home improvements to households in or at risk of fuel poverty.
Working alongside seven local authorities, Changeworks improved the energy efficiency of 1,587 homes, helping householders to cut carbon emissions whilst also making their homes easier to heat. The charity managed projects for Aberdeen City Council, the City of Edinburgh Council, Fife Council, Midlothian Council, Moray Council, Scottish Borders Council, and South Lanarkshire Council to deliver Energy Efficient Scotland: Area Based Schemes (EES:ABS) in these areas. Some councils achieved their greatest ever spend for EES:ABS projects in 2022-23, and are looking for additional funding for this financial year to increase their impact for householders most in need.
In the 2022-23 financial year, Changeworks installed 2,269 energy efficiency measures, which will result in huge energy savings for householders at a time when fuel poverty is more acute than ever. Scotland has some of the leakiest homes in Europe, and as much as a third of a home's heat is lost through the walls. Under EES:ABS schemes, householders are not only reducing their carbon footprint but also making it easier to heat their homes and lower their energy bills.
Previous projects delivered by Changeworks and partner councils have made a real difference to peoples' lives. In the Scottish Borders, Susan Ramage and her husband estimate that their electricity bill has "gone down by almost half" thanks to their new air source heat pump and cavity wall insulation installed as part of the EES:ABS scheme. Elsewhere, in Midlothian Council, one householder says her house now retains its heat, meaning she no longer struggles to pay her heating bills; a huge relief as a single mum.
The vast majority of householders who have benefitted from these schemes said in a survey they were very satisfied with the works and the impact it has made to their homes (93% of householders surveyed responded that they were satisfied or very satisfied with the works). Almost 90% said that the schemes improved the energy efficiency of their homes, and 84% said they felt warmer in their homes.
Josiah Lockhart, Changeworks' chief executive, said: "We've had our most successful year yet delivering EES:ABS projects but we need to make sure that we maximise every opportunity to cut carbon emissions from our homes. Ongoing rising costs mean that the number of people who benefit from schemes will fall if funding remains at current levels.
"We feel there's scope to do so much more and would welcome support from the Scottish Government to make largescale decarbonisation more achievable as we work to meet ambitious net zero targets."
The success of the past financial year builds on the momentum of more than ten years of EES:ABS projects delivered by Changeworks and local authority partners and will continue into 2023-24. However, more needs to be done to reach the Scottish Government's own net zero goals.