Charing Cross makes effort to address Regulator's governance concerns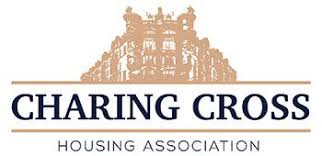 Charing Cross Housing Association is to implement a number of actions to address issues surrounding its governance, the Scottish Housing Regulator has said.
The Regulator said its original engagement with Charing Cross was due to the fact that its chair had been in post for 19 years, while nine out of twelve governing body members had also been on the governing body for over nine years.
Having identified this as an issue through its annual risk assessment, the Regulator engaged to seek assurance about its approach to governing body recruitment, skills assessment, performance evaluation and succession planning.
An independent review carried out by Charing Cross, which completed in September 2019, identified material non-compliance with the Regulatory Standards of Governance and Financial Management.
Since then, the Regulator said Charing Cross has not taken effective action to address its governance and financial management weaknesses which contributed to this non-compliance. It added that it has not been assured the management committee at Charing Cross has understood the seriousness of these weaknesses, and it failed to demonstrate a willingness and ability to take the actions needed to comply with Regulatory Standards.
The Regulator has also engaged with Charing Cross regarding allegations relating to breaches of its Code of Conduct.
At the request of the Regulator, Charing Cross has now co-opted four individuals to the management committee to improve its capacity and support it to make the necessary improvements. It agreed to develop its governance improvement plan to address the findings of the governance review. It will also carry out an independent investigation into the allegations regarding breaches of its Code of Conduct. And it will take steps to address a number of other governance issues the Regulator has raised with Charing Cross including its management of proxy voting at general meetings.
In a revised engagement plan for Charing Cross Housing Association, the Regulator said: "We will monitor Charing Cross's progress in taking forward its agreed actions over the next four months. Given our concerns about Charing Cross's non-compliance with Regulatory Standards, we have asked Charing Cross to assure us it complies fully with its obligations in relation to tenant and resident safety.
"Charing Cross has told us it intends to carry out a strategic options appraisal. Charing Cross has also told us it needs private finance during 2021/22 to support its investment plans."