Allan Murray steps down as chair of Clyde Valley HA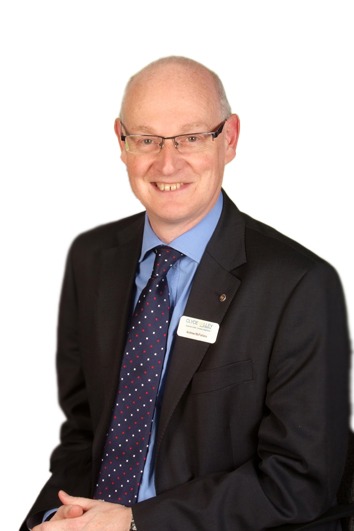 Clyde Valley Housing Association (CVHA) has announced changes to its board membership as chair Allan Murray steps down after five-year tenure.
Following a rigorous external recruitment process previous chair of its audit committee Andrew McFarlane is stepping into the chairperson's role to replace Allan Murray who leaves the board after ten-years exemplary service.
The appointment, which was confirmed at the recent AGM, also sees Lindsay MacDonald join the board with the departures of Alex Baird and Ilona McGowan who leave with the heartfelt thanks of CVHA.
Out-going chair Allan Murray commented: "I have been very proud to serve CVHA for five years as Chair and ten as a Board Member. The energy and resilience with which the staff at Clyde Valley has responded to the challenges of the pandemic encapsulate why I've been proud to serve this organisation.
"We have supported our team with agile working arrangements and the broader welfare assistance required to continue to deliver critical front-line service for our customers.
"The success of our Wellbeing Hub, for example, has been the base for our team to prospect funding to deliver help and tackle local issues such as fuel poverty, digital exclusion and financial inequalities. Our people have stepped-up during the most difficult of conditions and I thank them for that.
"The cost-of-living crisis has created an added dimension facing Clyde Valley and I have the utmost confidence that Andrew and the team will continue to work tirelessly to make a difference to customers' lives at a time this is needed most."
Incoming Chair Andrew McFarlane commented: "I am hugely invested in the importance of high-quality, sustainable housing for the people of areas served by Clyde Valley.
"Having been involved Board and broader team for many years I know the passion and drive that exists here and I'm excited about the challenges that lie ahead."