Craigdale staff help turn tenants' ideas into reality
Craigdale Housing Association has been working with The Lens on innovative Intrapreneurship Programmes where tenants work with staff to develop an idea and pitch for investment.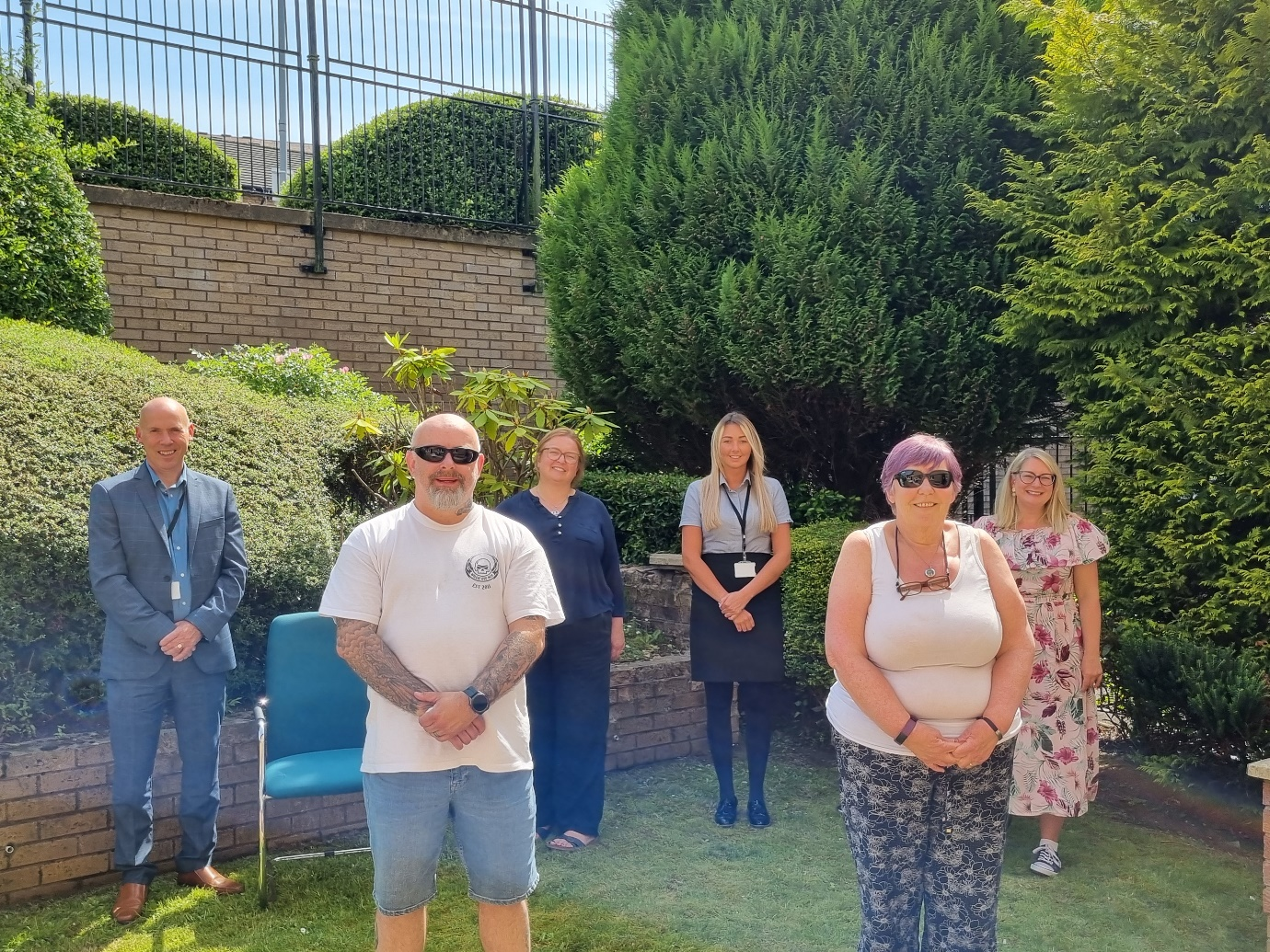 Two of Craigdale's tenants, John Masson and Pat Main, were awarded £2,500 each for their ideas, partly funded through Craigdale and from a Scottish Government Addressing Future Need grant. John is going to create a camera club, and Pat a community garden. Both want to offer opportunities to local residents to help improve their mental health.
John said: "To have the backing of the Craigdale Board and staff is amazing. I feel ecstatic and I am over the moon, about the funding award. Photography saved my life and I hope that this award will help to address other people's mental health issues in our area."
Pat said: "My idea was about helping people who don't have a garden. I am lucky that I have a garden but know that's not the case for everyone. The thought of the workshops was frightening at first, but I really enjoyed the meetings. The staff helped me throughout, and I gained confidence that my idea could become a reality and I am delighted about this award."
They had previously pitched their ideas to Craigdale's board and were helped to do so by the Craigdale staff team. Pat and John had attended workshops facilitated by the staff team on business storytelling, value propositions and pitching. They were, in turn, supported by The Lens Developer, Susan Perry, who took Craigdale staff through a series of workshops that built their facilitation skills, knowledge of business development tools and confidence.
The programme delivered what Craigdale needed – it engaged tenants and provided staff with a transformative development opportunity. The Board were delighted and proud that Craigdale Housing Association had offered a unique and innovative programme to their tenants.
David Mackenzie, Craigdale chief executive officer, said: "The staff really put in a huge amount of effort to engage with and support our tenants through The Lens programme and their approach has been inspirational. They gained confidence and unique skills from the programme, and I am really proud about how they worked together with John and Pat."
Steve McCreadie, CEO at The Lens, said: "It's been a real privilege to see Pat and John secure investment in their ideas that will make a real difference to their communities. The team at Craigdale Housing Association have done an outstanding job supporting their tenants to make this a reality."
The Craigdale team are now planning their next programme and will use Pat and John's stories to engage and inspire more tenants, leading to more successful outcomes.