Eildon's Passivhaus homes revisited
For today's COP26SHN instalment Eildon shares the first-hand experience of tenants after a year and a half of living in its ground-breaking Passivhaus development at St Boswells.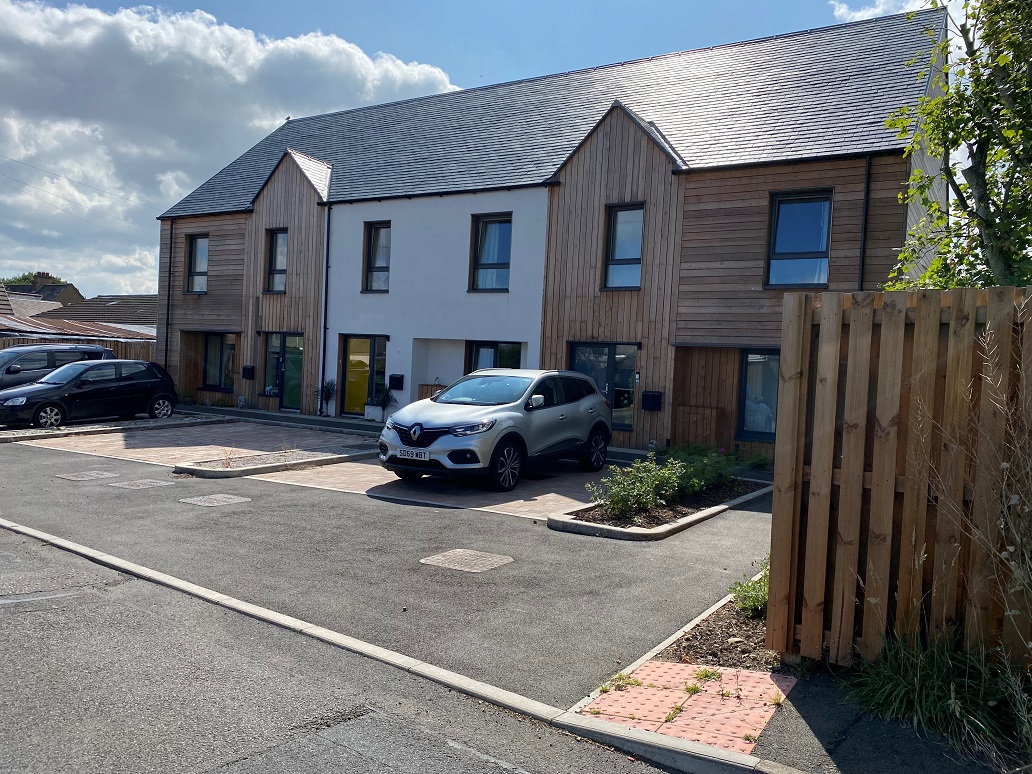 Eildon is on target to deliver even more green homes in the Scottish Borders as part of their Green Pilot Project; four separate developments which will see up to 50 new green homes built using different building methods.
The first three Passivhaus homes at Springfield Terrace St Boswells were completed in early 2020 with tenants moving in March/April just as the pandemic struck. A further ten-home development at Westruther has now secured planning. This will provide another six 3-bedroom houses and four 2-bedroom.
Built to Passivhaus standard, these homes generally need 90% less energy for heating and hot water than standard buildings with very low running costs as they are fitted with an MVHR (Mechanical Ventilation with Heat Recovery system) that both supplies fresh air and extracts stale air throughout the property and recycles the heat generated within it.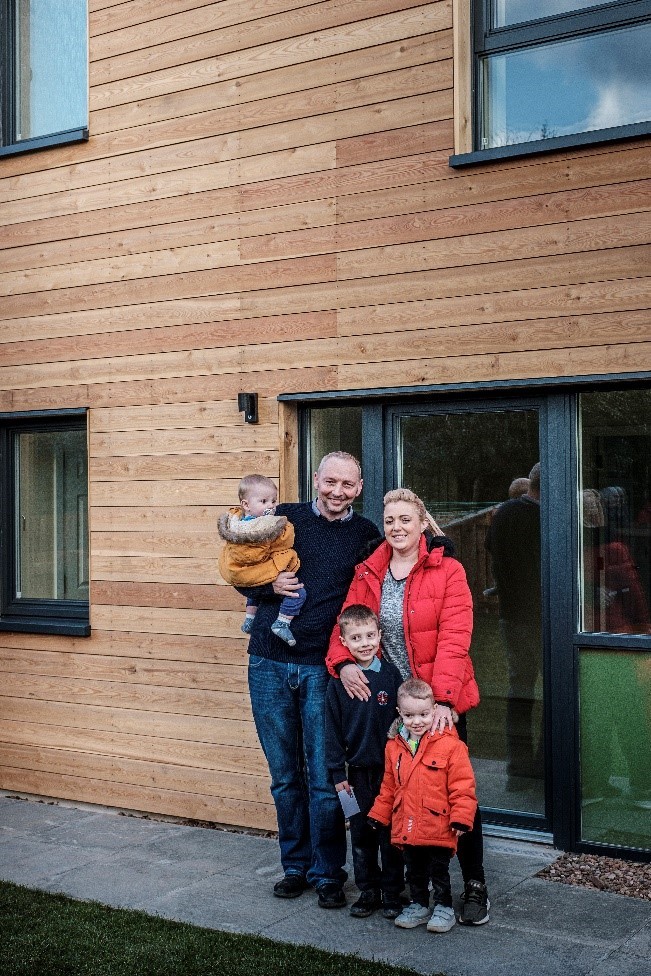 Nearly a year and a half later, we have gone back to hear from tenants first-hand what it is like to live in this new ground-breaking type of house. We firstly spoke to Steven and Gemma Harvey who moved in with their 3 boys last March 2020.
Steven said: "We think the new house is fantastic – we love it. When we compare it to where we lived before which was on a busy main road, this home has everything the last one didn't have. It is now quiet with triple glazing, and we have a safe enclosed back garden for the boys to play in. Our previous place had a small narrow galley kitchen and one tiny bathroom.
"We now have a family kitchen with a shower room downstairs as well as a bathroom upstairs. The MVHR heating system is easy to run and is proving very economical. In fact, we have not needed the heating on since February and we reckon it costs about £52 a month to run. When my mum comes to stay with us she notices a marked difference in the air quality, as she suffers from COPD but finds she can breathe much more easily here. Actually, all the family have kept in good health since we moved here – even with the children still attending school and nursery - it appears it is a much healthier environment too."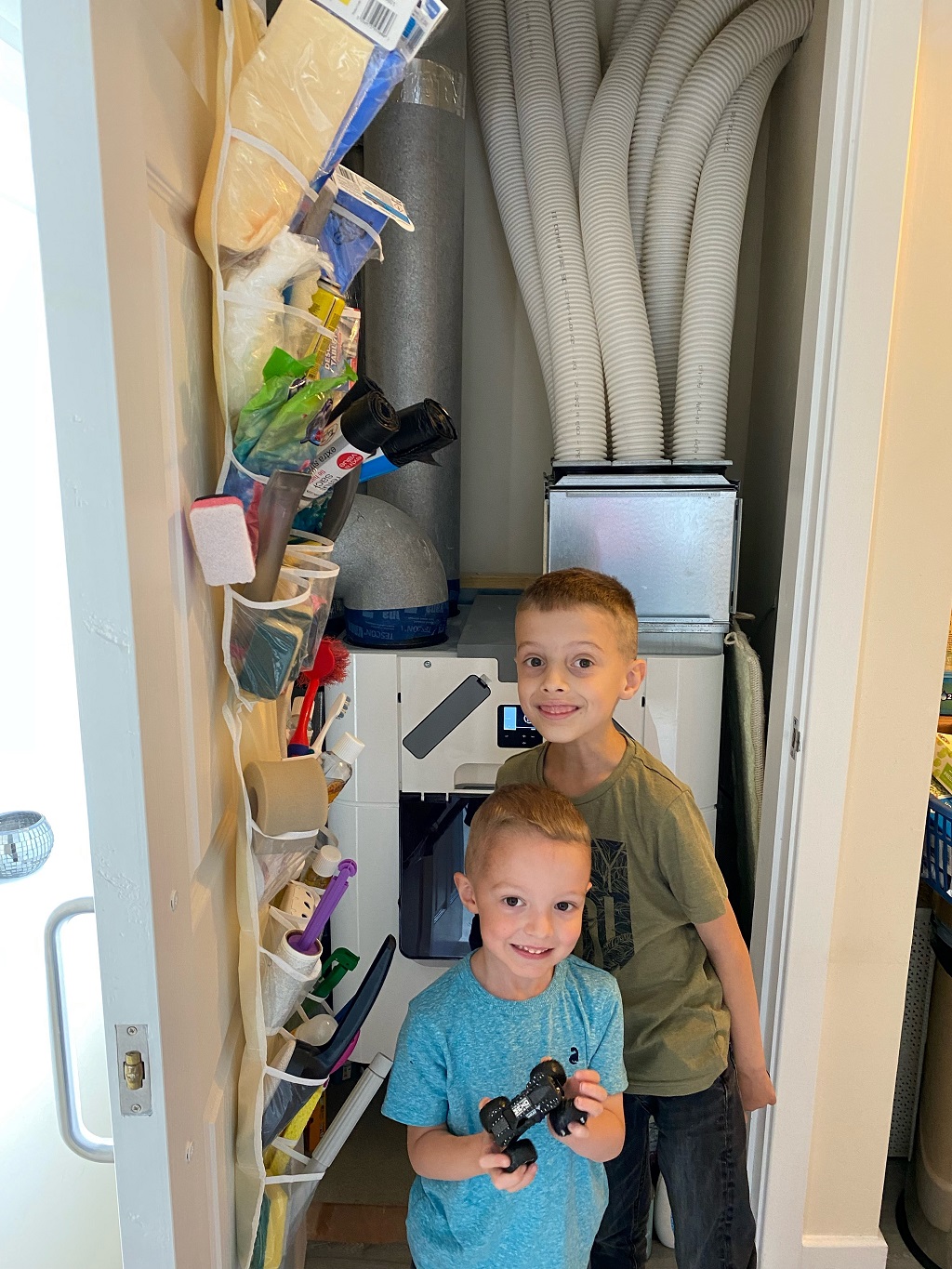 We then visited neighbour Michelle Carmichael, who said she had a very similar experience. She explained that her previous home had been a private let and was very badly insulated, as a result, her fuel bills were sky-high. Now living in a Passivhaus Michelle says she pays her utility bills by direct debit, and she now finds she is in credit paying about £15 a month for gas and £60 a month for electricity – so very much cheaper and reassuring to know there is some extra banked up before winter months.
Michelle also mentioned that since moving she has found her health has improved as she has asthma, and the fresh air quality is helping her. Michelle said her home is generally always warm and she has only had the heating on twice since she moved in. Michelle said: "Moving to this Passivhaus has been an amazing transformation for me and my family. It has been brilliant, and I feel that this is my forever home."
We will be looking to work closely with two families at each of the green projects for a period of time after they move in. The results will be used to determine not only our future building programme but also lead the way for how Scottish homes are built and lived in, in the future.
This is all part of Eildon's strategy to invest in excess of £120 million in the Borders economy bringing much needed jobs, regeneration and 750 affordable new homes.
Run in conjunction with our sister publication Scottish Construction Now, the #COP26SHN feature showcases the efforts of Scotland's dynamic affordable housing sector to tackle the climate crisis. The first two episodes of The Scottish Housing News Podcast are also part of the feature.