Eildon takes on new fleet of electric vans
Eildon Group's care & repair team has taken possession of a brand new fleet of 100% electric vehicles with power cards.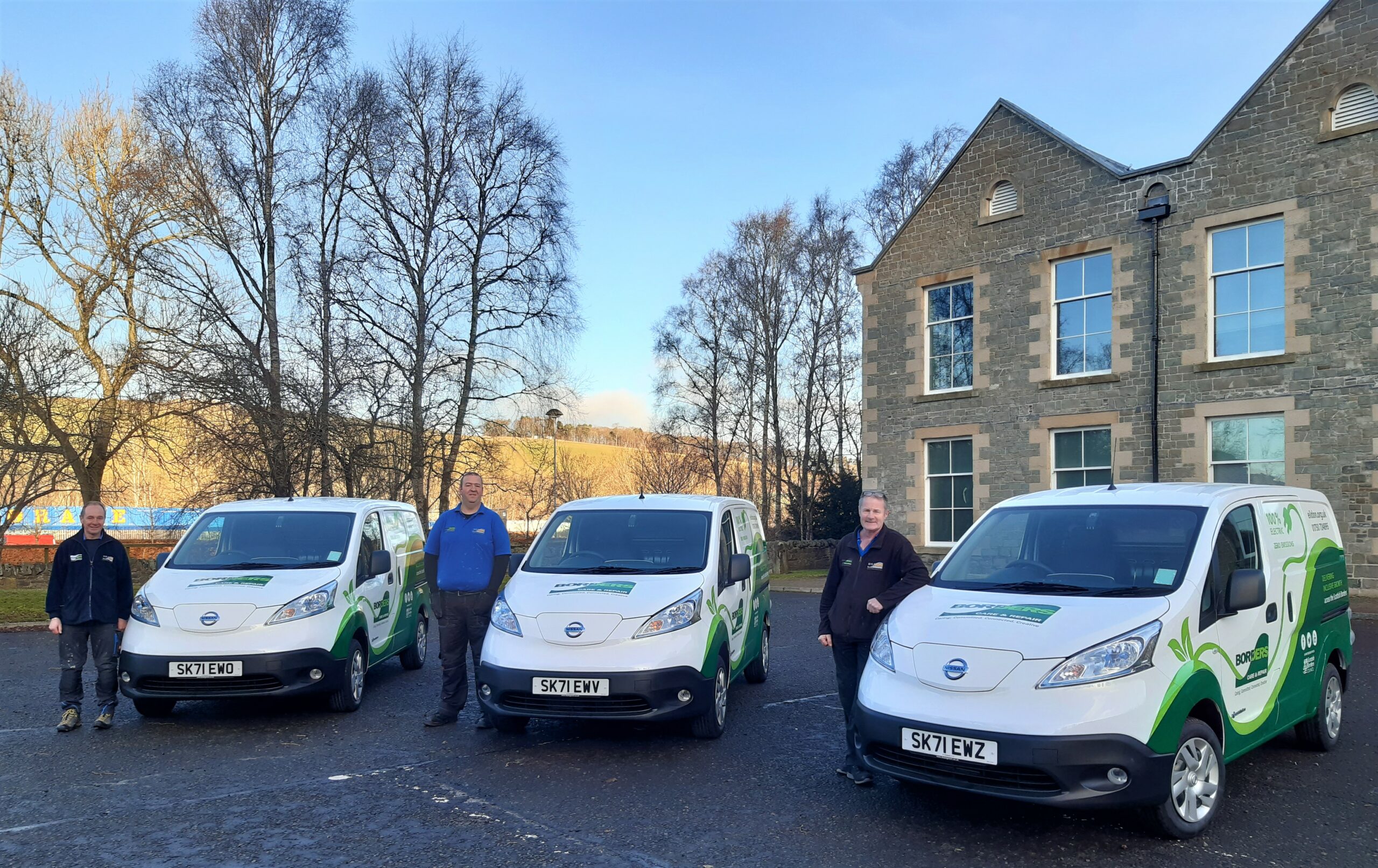 The move to go electric falls in line with the company's current five-year strategy to modernise business operations to deliver energy efficiency and reduce its carbon output.
Michael Patterson, property manager, said: "The new vans are all Nissan NV200s and can travel up to around 160 miles per charge depending on the usage. This way of working is very much at the experimental stage for us, so it will be interesting to see how well we get on given the geographic nature of the Borders.
"We were fortunate that our Care and Repair partners, Scottish Borders Council, provided the electric vans, as our old vans were getting to the end of their working life. This was a great opportunity for us to get new vans and demonstrate our intention to be a more sustainable organisation and go green.
"The Care and Repair team will be giving us feedback on how this new initiative works in practice when they're out and about supporting our customers, but we hope it's a positive step forward to reduce our carbon footprint."