Eildon takes over care at home and housing support services at Peebles development
Eildon Housing is to offer a personalised service for tenants living at Dovecot Court in Peebles after taking over from the current provider SB Cares (Scottish Borders Council) today.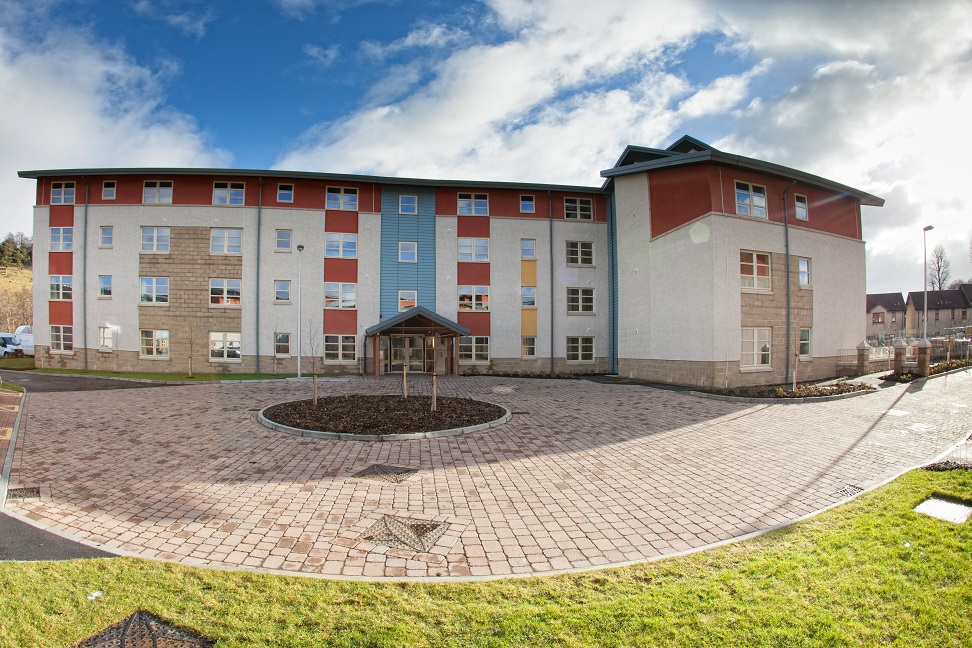 The locally-based Eildon team will offer a flexible service covering all aspects of tenancy management, social support and personal care, in addition to Eildon's current role as landlord.
Most of the current SB Cares team will remain at Dovecot Court, transferring their employment to Eildon, providing valuable consistency for the staff group and the tenants. Eildon is also adding to the team through the current recruitment of support staff.
The new team at Dovecot Court is headed up by extra care manager Kathleen Ewart who has over 20 years' experience working in the care and support sector including experience in the provision of homecare services, residential care, sheltered housing, housing with care and extra care.
Amanda Miller, director of community services at Eildon, said the changes provide an opportunity to build on the service currently provided by SB Cares.
"We are thrilled to be taking on such a valuable service and to be working with experienced staff from SB Cares," she added. "The transfer of the service is in line with our plans to deliver more care and support services in the Borders, especially through extra care housing, with the opening of our new extra care development in Galashiels, Wilkie Gardens, taking place later this year."
Ms Miller said: "This is part of Eildon's strategy to invest more than £120m in the Borders economy bringing much needed jobs, regeneration and 750 affordable new homes."
Councillor Tom Weatherston, Scottish Borders Council's executive member for adult wellbeing, added: "We are delighted to have been working in partnership with Eildon on this transfer and wish them well as they formally take over management of all aspects of the service. The transition has been carefully planned to ensure tenants continue to receive the high quality of care and support they are used to, as well as enjoying all the other benefits that living at Dovecot Court brings them."