First Minister to address renewable energy conference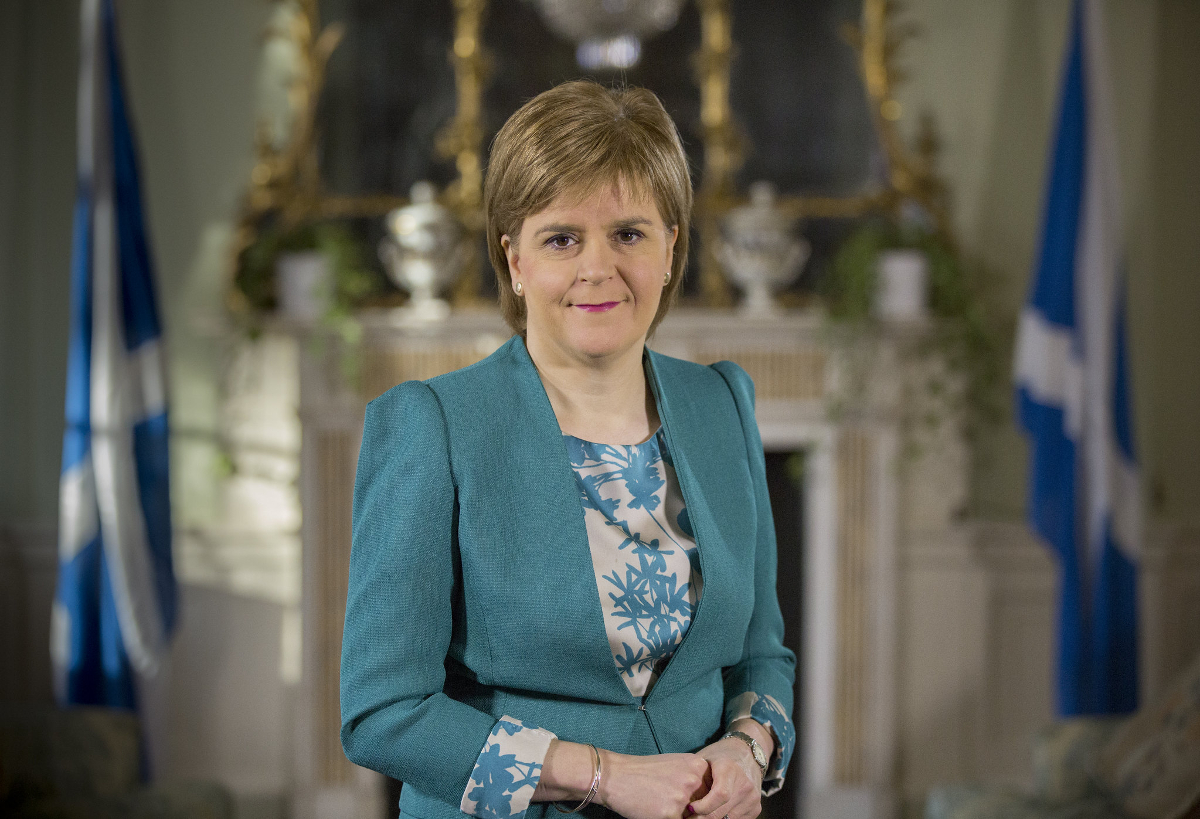 First Minister Nicola Sturgeon will deliver an address at Scottish Renewables' Annual Conference to be held online this week.
Up for debate during the conference will be the policies and actions needed to ensure Scotland reaches its net-zero target.
The event, which will be held online across March 23-24, will feature speakers from business, policy and politics.
Delegates will be able to take advantage of group and one-to-one networking experiences, a virtual exhibition hall and broadcast-quality online sessions.
Claire Mack, chief executive of Scottish Renewables, said: "This is a pivotal year for Scotland's renewable energy industry. With COP26 coming to Glasgow in November, life-changing policy will be debated right here in Scotland and the spotlight will be on our contribution as a nation to the climate change fight.
"Renewable technologies like onshore and offshore wind, hydro power and solar PV are generating the equivalent of 90.1% of the country's total electricity consumption and providing enormous environmental and economic benefits across the country, so we have much to be proud of.
"But decarbonising our electricity, heat and transport systems at pace is going to be essential if we are to meet our net-zero targets, and it's crucial that we have the policies and grid infrastructure needed to reach these ambitions.
"Our Annual Conference will once again bring together a range of speakers from across the industry to look ahead at the next steps for Scotland's renewable energy sector and its businesses, and at what we need to do to ensure that our industry is at the heart of the nation's journey to net-zero."
The event will be held as seven sessions over two days, with the programme available to view now online.
Highlights include:
An address on day 1 (March 23) from Nicola Sturgeon MSP, First Minister of Scotland
A session on the role that renewable energy is playing in the decarbonisation of business – and the challenges our industry needs to overcome if we're to mainstream green attitudes in the boardroom, featuring speakers from Scottish Leather Group, the Scotch Whisky Association and STV.
A session looking at the opportunities green hydrogen presents for the Scottish renewable energy industry, with speakers from Ørsted, Arup and ITM Power.
A session on day 2 (March 24) where speakers from SP Energy Networks, RWE, Policy Exchange and Drax will look at the grid reform needed to get our clean, green electrons to market to support a net-zero energy system.
Scottish Renewables' Annual Conference is headline-sponsored by EDF Renewables. Chief people officer at EDF Renewables UK and Ireland, San Johal, said: "We are pleased to sponsor this fantastic event for another year and looking forward to an exciting two days of speakers on a wide range of topics.
"I'm looking forward to giving the welcome address and will share what an exciting time this is for us as a company as we are in an important period of growth.
"I'd encourage people to listen in to the session on planning on day two which Darren Cuming from our development team will be part of and will be an in-depth look at the current planning system and how it can be improved."