Scottish Renewables releases document setting out benefits of renewable energy
Scottish Renewables has released a document which sets out renewable energy's contribution to Scotland in innovation, jobs, communities, climate and the rural economy.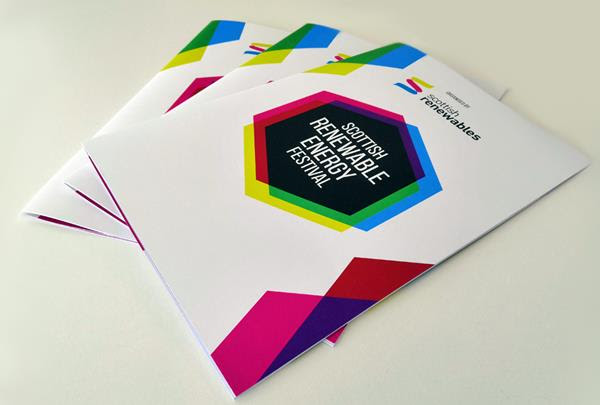 The publication has been produced as part of the ongoing Scottish Renewable Energy Festival which takes places from September 16th to October 1st.
The report has highlighted that renewable energy has led to huge cost reductions in wind and solar power. It detailed that new onshore wind and solar PV projects are currently the cheapest sources of electricity of any type.
The publication has revealed that together these projects currently generate over half of Scotland's electricity needs. The report has also revealed that the costs have been driven down by innovation, as Scotland plays a leading role in driving new ideas forward to boost efficiency and cut costs.
It also revealed that renewable energy employs 17,700 people in Scotland, a number which is likely to increase as the Committee on Climate Change has calculated that Scotland must quadruple the amount of electricity it produced to meet its net-zero target.
The publication highlighted that hundreds of community energy projects have been supported across Scotland. It indicates that since 2007, the nationwide charity Community Energy Scotland who help local people make the most of their renewable energy sources has supported 294 community renewable energy projects. Similarly, the Community and Renewable Energy Schemes (CARES) which is funded by the Scottish Government, has given advice and funding to communities, businesses and other organisations to support 80 renewable energy innovation projects.
It also revealed that renewables like wind, solar and hydropower are Scotland's main source of electricity, making Scotland a world leader on climate action. The report has highlighted that almost 75% of the electricity consumed in Scotland comes from renewable sources. Within the first quarter of this year, record-high levels were reached, with renewables producing enough electricity to power around 88% of Scottish households for a year.
The report has also revealed the positive impact which renewable energy efforts have had on Scotland's rural economy. It revealed that a study by BVG Associations in 2017 discovered that eight onshore wind farms in south-west Scotland commissioned between 2016 and 17 will add £297m to the local economy, provide 7,768 years of employment and deliver £59 m of community benefit over their 25-year lifespan.
Claire Mack, chief executive of Scottish Renewables, said that the Scottish Renewable Energy Festival is "a chance for an industry which is now Scotland's main source of electricity to shout about its successes and look to the future".
She also said: "The Scottish Renewable Energy Festival provides a chance for our 260 members, as well as our industry's wider supply chain, to celebrate their contribution to five areas which make Scotland what it is today. This publication sets out just some of the many benefits renewable energy is bringing to Scotland, from islands which rely on wind power for their everyday energy to rural businesses which have turned to renewable heat to improve their sustainability, both economically and financially. I'm hugely proud that renewable energy projects across Scotland are delivering on jobs and for communities, particularly in rural areas, while helping to displace the carbon emissions which cause climate change."
The new publication can be downloaded from the Scottish Renewables website and a limited number of copies are available from the organisation's office in Glasgow.