Housebuilder and Housing Trust scoop Helping It Happen Awards
A housebuilder based in Coldstream in the Scottish Borders and a Housing Trust based near Aviemore have been named winners in the national Helping it Happen Awards 2021.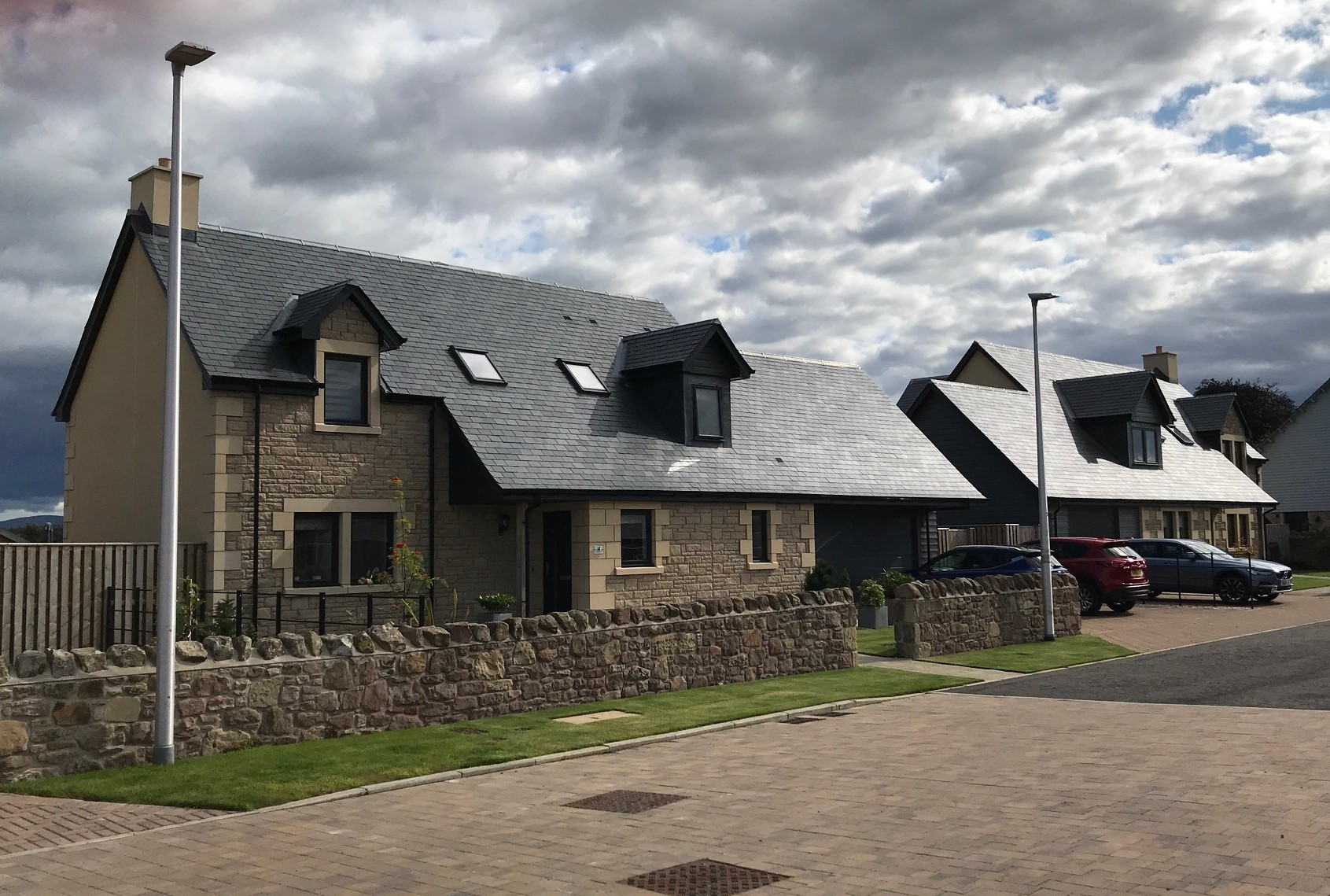 Now in its fifth year, the Helping It Happen Awards have become firmly established in recognising the role of estates, farms, and businesses who are helping rural Scotland thrive. The awards are organised by rural business organisation Scottish Land & Estates and sponsored by GLM.
Hudson Hirsel and Communities Housing Trust have been named joint winners of the Rural Property Award category, sponsored by Velux. The independent judging panel said Hudson Hirsel is a fantastic example of the landowner working with the community and were impressed with how the business has high ethical and environmental standards.
Hudson Hirsel employs as many organisations and individuals as possible from the Scottish Borders, thereby ensuring local employment and boosting the local economy. It also builds affordable housing and has worked with the local council to deliver a bespoke approach.
Douglas and Angus Estates successfully obtained an allocation for houses on the edge of its Hirsel Estate in Coldstream. However, given the recession of 2008, and its aftermath, it said that local and national housebuilders had little or no appetite to obtain land for the large-scale development in more rural parts of Scotland. Therefore, Douglas and Angus explored the viability of diversifying its operations and developing some of its estate "in-house". It teamed up with Jamie Hudson, a surveyor to trade, to establish a new housing company and in 2010 Hudson Hirsel LLP was incorporated.
After ten years of operation, Hudson Hirsel has evolved into a successful award-winning house builder in Berwickshire with a multi-million-pound turnover. In 2020 they received a surprise 'Judges' Special Award' in the national Helping it Happen Awards for their outstanding contribution to providing homes in rural Scotland.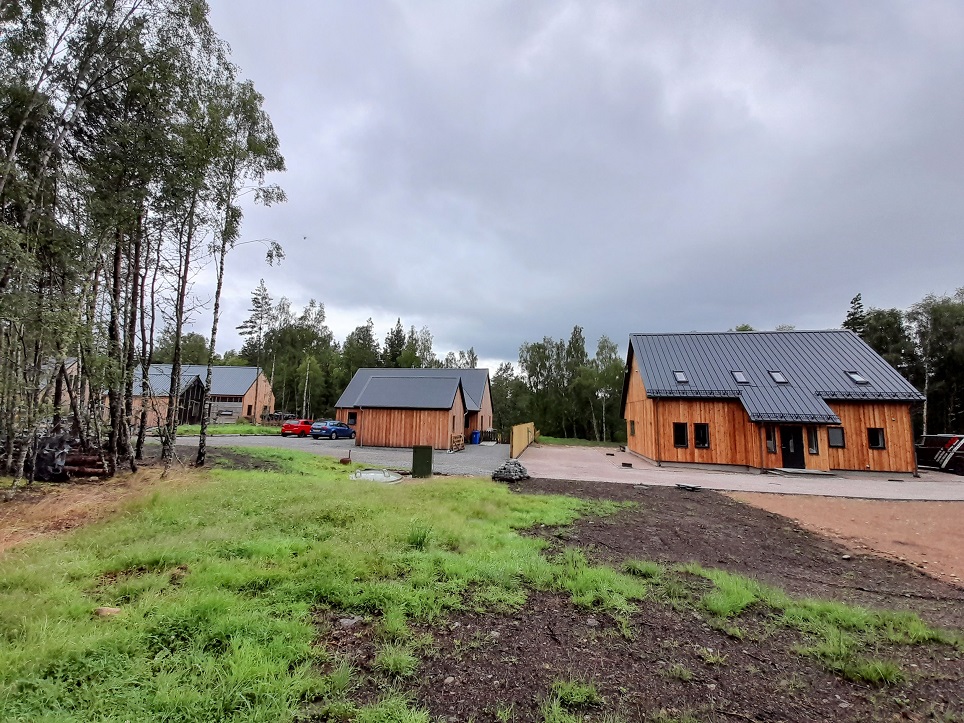 The judges were also extremely impressed with Communities Housing Trust's Old Sawmill project. They said the project was a great example of first rate collaboration between the Housing Trust, the landowner at Rothiemurchus Estate and the architect and tradespeople involved.
Communities Housing Trust is a registered charity working with communities to provide affordable housing and amenities in remote and rural places throughout central and northern Scotland. It takes a collaborative, partnership approach which was demonstrated in the Old Sawmill project at Rothiemurchus Estate.
The four affordable homes were individual self-build projects and hence differ slightly. One is a panel kit-home, with high wall insulation; some are timber frame, as fuel- and energy-efficient as possible, with triple glazing and air-source heat pumps. One has solar photovoltaics, with more to follow suit, and EPCs on the homes range from B+ to A.
Sarah-Jane Laing, chief executive of Scottish Land & Estates, said: "I want to offer my congratulations to Hudson Hirsel and Communities Housing Trust. The judges had a really tough time deciding who to crown for each category but our joint winners really stood out for having people, the environment and their local communities at the heart of what they do.
"The Helping It Happen Awards quite rightly celebrate those individuals, rural businesses and estates going the extra mile to make a positive contribution to society whether that's by providing training and jobs, providing high quality homes or helping Scotland meet its environmental goals. This contribution is crucial to ensure that Scotland has a successful green recovery from the Covid pandemic."
Ian McKee, managing director of headline sponsor GLM, said: "GLM is delighted to once again be the headline sponsor of these awards as the unusual and challenging times continue, particularly for rural Scotland. Telling stories and celebrating all that is going on across rural Scotland is key to motivating and inspiring others to support, visit and encourage the activity. It is a privilege to support these awards and celebrate the extensive innovation, conservation and resilience shown by the variety of business across Scotland. Huge congratulations to all of the award winners and finalists."
The winners were announced during a virtual awards ceremony on Wednesday evening (27 October), which can be viewed on the SLE website.