Right to housing must be incorporated in Scots law, according to new report
A new report calling for the incorporation of human rights legislation in Scotland so everyone has access to a safe, affordable home has been published to mark Scottish Housing Day.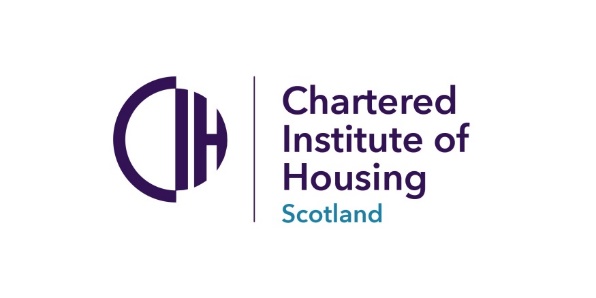 The report has been published jointly by the Chartered Institute of Housing (CIH) Scotland, the Scottish Federation of Housing Associations (SFHA), Shelter Scotland, the Association of Local Authority Chief Housing Officers (ALACHO), the Scottish Association of Landlords (SAL) and the Tenant Participatory Advisory Service Scotland (TPAS).
The paper notes that legislating for human rights in domestic legislation could provide citizens with a means to challenge councils, landlords and the Government if they violate a minimum set of rights and argues that such incorporation would mean that service providers better reflect human rights in their policy deliberations.
The paper also calls for improving the consistency in what people experience across different types of housing tenures, either through social rent, private rent or homeownership and notes that while improvements in availability, affordability and accessibility are needed across all sectors, many housing problems can be linked to the shortage of affordable homes.
There will be a discussion at the Scottish Parliament featuring Callum Chomczuk from CIH Scotland, Heather Ford from West Cromwell, Citadel and Persevere Courts Residents Association (WPCRA) and the cabinet secretary for Local Government and Communities, Aileen Campbell MSP to discuss the findings of the report and the case for housing as a human right.
The day will end with an evening event at the Wheatley Academy in Glasgow featuring a panel discussion with chief executive of the Scottish Federation of Housing Associations, Sally Thomas, convenor of the Scottish Youth Parliament's Social Security Committee Ryan Kelly MSYP, and co-chair of the National Taskforce for Human Rights Leadership, Professor Alan Miller.
Other activities on the day include a drop-in event at Barrhead Housing Association between 2.00pm and 4.00pm, a coffee morning for East Lothian Council tenants, and a drive-by Dundee Federation of Tenants Associations to encourage tenants to arrange access for their new fire safety systems and gas servicing.
Callum Chomczuk, CIH Scotland's national director and chair of the Scottish Housing working group, said: "Housing is a human right, so I am pleased that we are using the celebrations as part of Scottish Housing Day to make the case for greater consistency in what people experience and to highlight the need to ensure that we are building more of the right homes in the right places. Legislation will be only the first step and educating the public and judiciary about the value of this approach will take time. However, we know from experience in Scotland and in other countries how a rights-based approach to housing can improve the experiences of tenants, customers and homeowners."
Aileen Campbell, MSP and Communities Secretary, said: "Housing is embedded in so much that we want to achieve, including eradicating poverty and homelessness, tackling the effects of climate change and promoting inclusive growth. Now is the time for us to come together to shape a resilient housing system which addresses these challenges. In July, we published a draft vision for our homes and communities in 2040 and the supporting principles, including the right to an adequate home. Over the coming months, we will gather a wide range of views on how to make this a reality. Scottish Housing Day is a great way for people to engage with that discussion and help us shape our collective vision for Housing to 2040 and beyond."