Just Transition Commission: Scotland must 'close the investment gap' to build new low carbon economy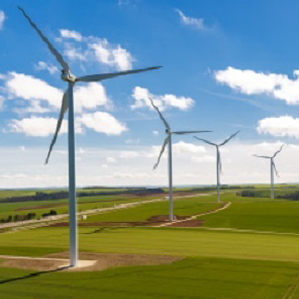 A new report published today from Scotland's Just Transition Commission says the cost-of-living crisis means major changes need to be made urgently to decarbonise the country's economy, benefit those most in need and secure lots of good jobs.
The report claims that "it will be an unjust transition if it is not an investment-led recovery".
The independent expert advisory Commission has a key role in helping Scotland achieve a carbon neutral economy. It aims to make sure the benefits and burdens caused by these changes are shared as fairly as possible.
The report has stated: "We can build a clean, value-generating economy for the future. But we need to deliver at pace. The Commission is looking for early indicators of serious ambition to show that transformational change will be achieved."
"Scotland's decarbonisation transition is already underway, in the context of widening inequalities post-pandemic and a growing cost-of-living emergency. Government policy needs to redress these inequalities, not widen them."
"Annual net zero investment needs to grow more than five-fold by 2030," says the report. "We recognise the real limitations of reserved policy levers on financing the just transition, and encourage the Scottish Government to propose an expansion of fiscal and monetary levers in its review of the Smith Commission with the UK Government. At the same time, the Scottish Government should fully exercise what powers it does have now to set the foundations for a transformative just transition."
On Scotland's energy sector, the report calls for a clear "Energy Road Map" so that industry and businesses can plan more effectively and make the most of new supply chains for clean energy generation and transmission. It says major investment is needed in Scotland's energy transmission and distribution infrastructure.
The report says rapid rises in the number of people in Scotland living in fuel poverty means urgent action is needed to make homes more energy efficient and bring down energy bills.
On transport, the report underlines the value of high-quality, affordable buses and trains, particularly for those on lower incomes.
It reads: "The rapid improvement and broadening of mass public transport must be a priority for government, in order to deliver a much higher quality of service and well-paid, secure employment for transit workers. Continued failure here guarantees locking-in and worsening existing inequalities as we decarbonise."
On agriculture, the report says the new regime of future farm support must help protect farmers, crofters and local communities as they bring down their carbon emissions.
Commissioners drawn from industry, business and finance, trade unions, environmental and community groups, and academia will serve until the next Scottish Parliamentary election. They will provide expert scrutiny and advice on a series of just transition plans that will cover different regions and sectors of Scotland's economy.
The Commission is chaired by Professor Jim Skea, a climate scientist and a member of the Bureau of the Intergovernmental Panel on Climate Change, a United Nations body whose reports have played a key role in shaping global understanding of the climate emergency.
The Just Transition Commission's remit is to:
Scrutinise the development of just transition plans led by the Scottish Government
Advise on the best approach to monitoring and evaluation of the just transition
Engage with people most likely to be impacted by the transition, hearing from a wide range of representative voices.
The Commission will publish a report each year scrutinising Scotland's progress.
This is the second Just Transition Commission to be appointed, following the first JTC that began its work in 2019 and reported in March 2021. All 24 of its recommendations were accepted by the Scottish Government, including that the just transition be made a "national mission".
Professor Jim Skea, JTC chair said: "Today's report is about the practicalities of delivering a just transition for Scotland. We have identified strategic opportunities, risks and roadblocks, and the actions required to address these. Scotland's approach to tackling these complex challenges has already attracted interest and admiration around the world. This ambition now needs to be matched with action from Government, and across society, that materially enhances the livelihoods and well-being of people across the country as we decarbonise rapidly and at scale."
Colette Cohen, CEO of the Net Zero Technology Centre and JTC member, said: "The Commission has identified strategic priorities that include the need for an energy roadmap that drives down the cost of clean energy solutions; a focus on workforce planning; investment in transmission and distribution infrastructure; and innovation enablers such as test and demonstration sites. As our energy industry transitions, we must build on our engineering and science heritage and take the people, passion and skills with us to a new net zero future with energy security, sustainable jobs and an energy system fit for the 21st century."
Lang Banks, director of WWF Scotland and JTC member, said: "With the number of households living in fuel poverty set to dramatically increase, we're going to need to see existing schemes to tackle fuel poverty ramped up and expanded. It's clear that the focus must remain on targeting support at those most in need, both in the immediate term and the longer-term by improving the energy efficiency of homes and replacing fossil fuel heating systems with renewable alternatives.
"Similarly, the current pressures faced by many in the agriculture sector go to underline the urgent need to transform how we produce food for a fairer deal for producers, consumers, and the planet. To achieve a just transition, the Scottish Government's forthcoming plans for future farm support regime must ensure businesses and communities remain viable while carrying out actions to reduce emissions and restore nature, as well as supporting producers to diversify their incomes while ensuring benefits don't simply accrue to wealthy landowners."
Richard Hardy, National Secretary of the trade union Prospect and JTC member, added: "The influence of trade unions on the recommendations of the report is clear, especially in respect of fair work in construction, the National Care Service, and prioritising government investment in net zero that directly addresses the cost of living emergency such as improved public transport and energy efficiency measures."
Richard Lochhead, just transition minister, commented on the report: "I am pleased to see the first report from the Commission and want to thank the Commissioners for their work to date. This interim report sets out the imperative and challenge of delivering a just transition, providing valuable advice on how to approach our forthcoming Just Transition Plans.
"The Scottish Government is committed to ensuring that, as Scotland transitions its society and economy towards a net zero future, the actions we take are fair to individuals, communities, businesses and regions. A just transition is about seizing the opportunities from our economic transformation, ensuring those benefits are equally shared and securing a fair future for workers in existing industries.
"That is why our spending plans over this Parliamentary term prioritise investment in net zero and the just transition. We are increasing spending on heat in buildings, active travel and peatland and woodland restoration, as well as investing heavily in the development of our renewable and clean energy sectors. Capital spending on programmes will also increase by over half a billion pounds over the next three years, to speed up the reduction in greenhouse gas emissions and build climate resilience across Scotland."
He added: "In addition, we are directly financing the just transition with a ten-year, £500 million Just Transition Fund. The Resource Spending Review, published in May, commits us to increasing our efforts to leverage private sector investment in the just transition to net zero, so that we can make better use of limited public funds.
"This report comes at a crucial time in our transition, as the Commission rightly identifies, and at a period when many are struggling with the cost of living crisis. It is vital that Scottish Government prioritises the interventions than can ease that burden in the short term and deliver the transformation needed for a fairer future. We will be considering this report in our policy making, particularly looking ahead to our first Just Transition Plan – the Energy Strategy and Just Transition Plan."