Kieran Findlay: Social housing shortfall is no laughing matter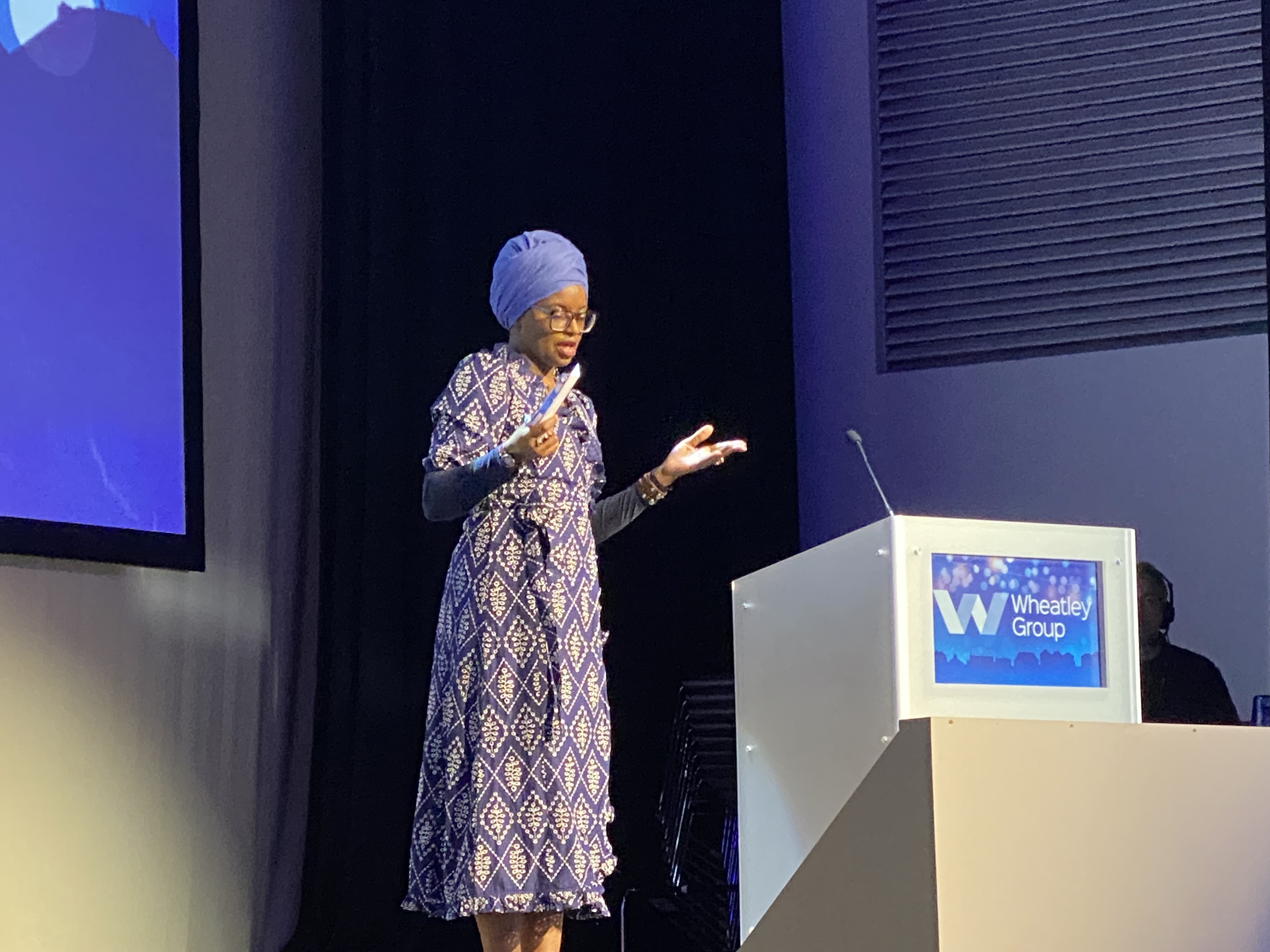 Scottish Housing News editor Kieran Findlay shares his thoughts on the second day of CIH Scotland's Housing Festival in Glasgow.
If delegates ended day one of Scotland's Housing Festival with a chuckle at some high-profile corporate marketing failures, they were jolted back towards the task at hand at the beginning of day two yesterday.
CIH chief executive Gavin Smart counted numerous threats currently faced by those in housing but also his confidence that the sector will once again rise to the challenge because, as he put it, "the consequences of not doing so are greater than ever".
Lara Oyedele then issued her own challenge. The current CIH president asked the audience to, literally and figuratively, take a look at themselves and ask why more people in housing management positions don't look like her.
"I look around the room and I am disappointed," she said. "Particularly because there is not an adequate representation of non-white people making it to the top of the sector. I want everyone to have a serious think about why that is the case."
Anyone familiar with her presidential campaign, or who listened to her appearance on the Scottish Housing News Podcast, will already have been made aware of Lara's stance, but her experiences ensure people listen.
And while she had their attention, Lara took the opportunity to give the audience an opportunity to make a small, but tangible, difference. As a QR code for the CIH equality, diversity and inclusion (EDI) census appeared on the screen, Lara channelled her former career in teaching to make sure people took out their phones and scanned the code there and then.
The keynote address on 'breaking the link between housing and wealth' saw Aamer Anwar take time away from the Sheku Bayoh Inquiry to proclaim that the housing crisis is the "greatest domestic crisis currently faced by this country".
The activist and civil liberties lawyer then fired through a litany of issues from rising rents, unaffordable house prices, homelessness and unhealthy living conditions to back it up. While the case made by Anwar failed to surprise most of those in attendance, some of his other remarks would've raised more than a few eyebrows.
"Cities all over the country are only building for the rich," he proclaimed, pointing to a visible presence of rough sleepers in places like Glasgow, Edinburgh and Manchester.
He also argued that rents should not be just capped but frozen altogether, with the government stepping in to make up any shortfall to social landlords.
The lawyer went further still. "We need thousands of homes built at socially affordable rents and only for councils because housing associations effectively act like private companies looking to make a profit."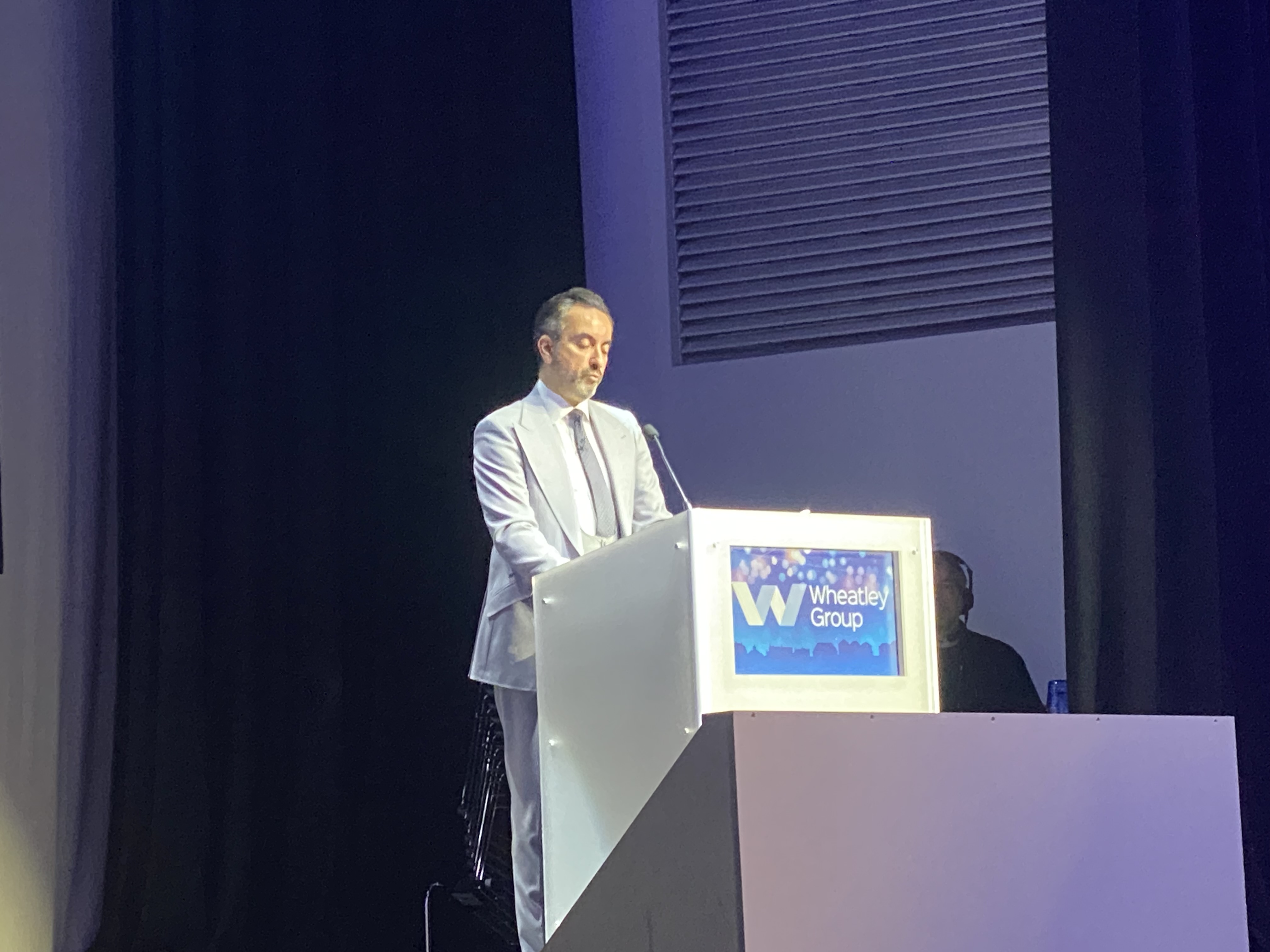 This point was later clarified to say that, by and large, housing associations have not solved the problems promised by the programme of Large Scale Voluntary Transfers. "Some housing associations are socially minded but not all of them," Anwar added. "There are those that need to be held to account for not always doing things for the benefit of their tenants."
Those attending the breakout session on housing supply were presented with the harsh realities of delivering homes within the current constraints.
For Homes for Scotland's chief executive Jane Wood, there are planning and technical hitches at play. None of her members, she explained, have welcomed the NPF4 document as something that will ease the flow of new developments.
In contrast to the popular call for more social housing as the main solution to the aforementioned crises, Homes for Scotland argue that an all-tenure approach is required.
Delivery of social housing is reliant on the delivery of private housing is her argument to claw back the 185,000-home shortfall experienced in Scotland since 2006. Equal to the number of homes in Aberdeen and Dundee combined. A strong private sector is "a prerequisite for a strong social housing sector," Wood tells us.
Yvonne Baulk, head of housing and public protection at North Ayrshire Council, then presented a sobering account of how her local authority's new build commitment has now flatlined due to a lack of investment and an unwillingness to increase rents to an unsustainable level.
It was left to self-proclaimed 'housing emergency worker' Gordon MacRae from Shelter Scotland to issue the rallying call for people working in housing who he believes are being "set up to fail" with ever more expectations placed on their shoulders and have been "too nice" to speak up about changes in circumstances that threaten their ability to deliver.
Fighting the corner for homelessness and the need for more social housing, MacRae brushed aside any talks of yet another government task force or masterplan to instead press the urgency for improvements in tenant security, affordability, housing conditions, and even a lack of local GP services.
"We can pave many roads with the number of good-intentioned housing policies we've had over the past 20 years," he added with a cheeky dig at one in particular. "HARSAG 2: This time we mean it!"
Back in the first session, with many possibly still reeling from the first speaker, it was left to Shona Robison to outline the steps taken by the Scottish Government to assist those most impacted by the cost of living crisis.
The cabinet secretary pointed to the Tenant Protection Act, providing" much-needed security for tenants and stabilising housing costs", and the ambitious Housing to 2040 document looking to deliver an adequate supply of homes to combat a range of issues from child poverty and homelessness to an ageing population.
"But the government doesn't have all the answers," the cabinet secretary admitted, recognising the need for urgency. "We need the sector to work with us to help us deliver more affordable housing at pace."
"We've still got work to do," she added. On that, at least, everybody in the room would agree.