Last residents of Glasgow's Bellgrove Hotel moved out
The last remaining residents of the Bellgrove Hotel in Glasgow have been moved out.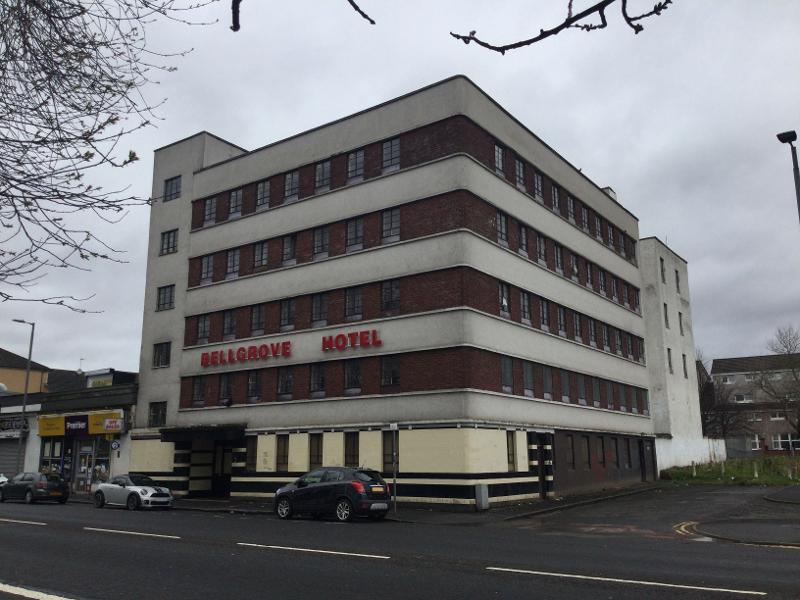 It has been confirmed that the final 50 men who were staying in the city's hostel, which was dedicated to housing homeless people, have been relocated.
Wheatley Group said it "brings an end to this chapter", which saw many individuals housed in unsanitary conditions in the Gallowgate premises.
Staff from Wheatley Care - a Wheatley Group subsidiary - are working with Glasgow's Health and Social Care Partnership to help the residents move on from the hostel into modern homes with tailored care and support in place for those who need it. Alternative accommodation with care will be offered to those who need it.
A deal was agreed in April by the council and the hotel's former owners to buy the building and rehouse residents.
The B-listed Bellgrove Hotel was originally built in the 1930s to provide accommodation for working men. In more recent years it became a hostel.
The site will now form part of the next phase of regeneration of the Gallowgate, driven by Transforming Communities: Glasgow (TC:G) and by local people through a delivery group, with Lowther Homes developing plans for mid-market rent homes as part of that.
A spokesman told The Herald: "Staff from Wheatley Care – part of Wheatley Group – have worked closely with Glasgow's Health and Social Care Partnership to help around 50 vulnerable men get the tailored care and support they need to move on with their lives.
"The closure of the hotel brings an end to this chapter in the Bellgrove story and paves the way for a bright new future for the Gallowgate with more affordable housing planned for the east end."