Linstone residents create raised flower bed outside Renfrewshire shop
Flower power has come to the community of Sandyflats in Johnstone, Renfrewshire just in time for summer as residents, supported by Linstone Housing, have created a giant raised flower bed outside their local shop to bring a dash of colour to their community.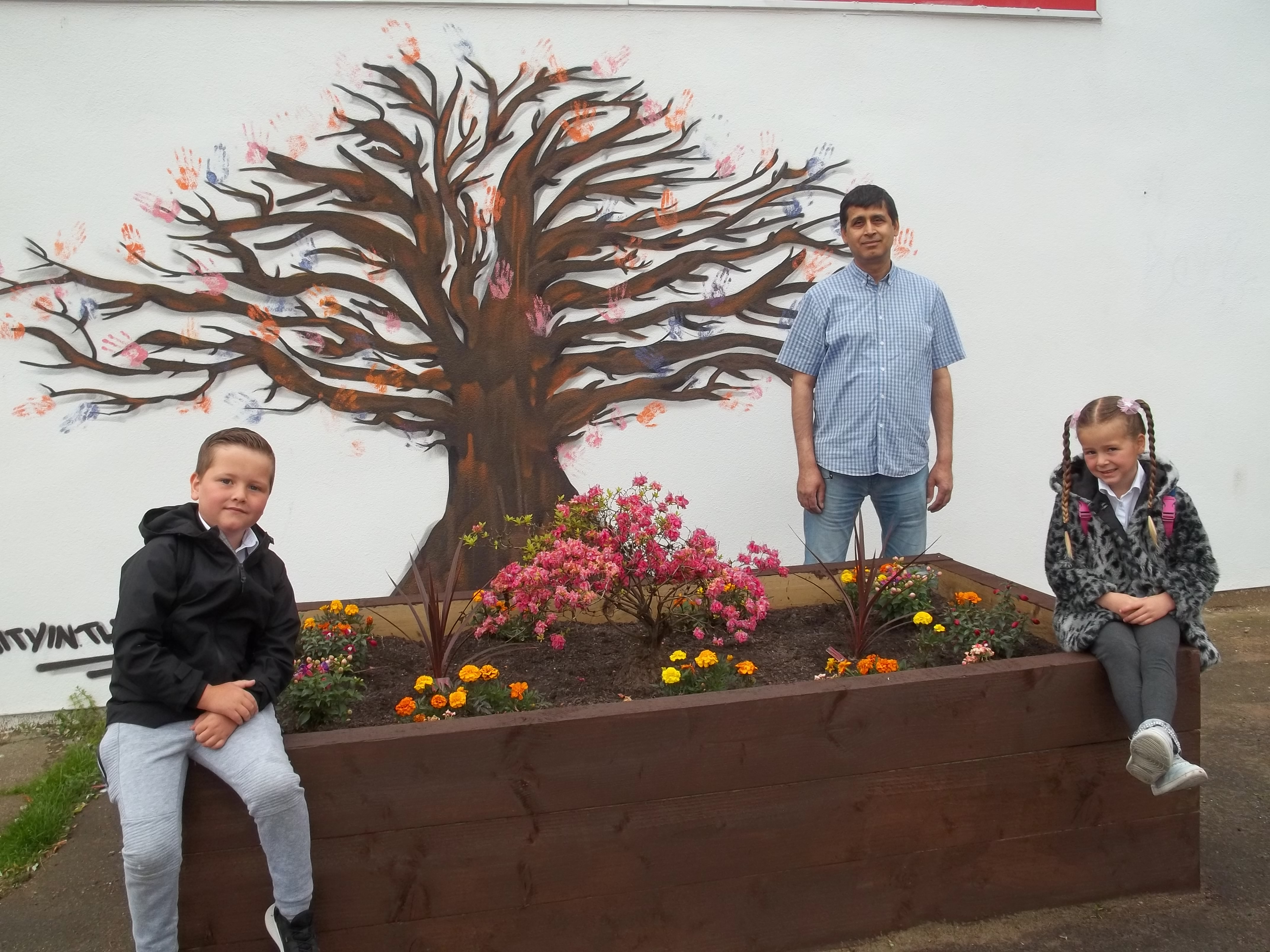 It comes just months after they obtained funding to give their local shop a stylish external makeover and create a much-admired mural of a tree symbolising growth and community togetherness.
The flower bed complete with colourful shrubs and plants is now an eye-catching addition to Sandyflats.
It was installed by Johnstone engineering firm BCE Ltd which also created new paving which forms the entrance to the shop on Bute Drive last November.
Local resident Shaun Mitchell – who, with others helped create the new flower bed - said it was the "perfect addition" to the area and was widely welcomed by local residents.
Shaun said: "The new flower bed filled with bedding plants is ideally located beside our tree mural. Together they demonstrate the vibrancy of the local community.
"We want to say a big thank you to local residents for their enthusiasm and support – notably Gordon Finnigan for donating a centrepiece shrub and also to Mark William Collins and Carol McNess.
"Meanwhile, further evidence of the Sandyflats community spirit is being shown in our monthly litter picks which attract wide support from residents of all ages."
Sandyflats Food Store owner Ijazmr Mohammed – known locally as "Jaz" - has installed a motion-sensor security camera to watch over the flower bed and mural.
Jaz said: "This is a great community and the mural and flower bed brighten the place up. We are delighted with the improvements which have been made to the exterior of the shop and, of course, the mural and flower bed."
Adele Fraser, chief executive of Linstone Housing, which has supported the work of the community for some time welcomed the floral addition to Sandyflats.
She commented: "We commend the work of the community in Sandyflats which embodies togetherness, activism and an impressive can-do attitude. The external renovation of this shop followed by the mural and this appealing flower bed show that the area continues to thrive."