Maryhill Housing chair Roger Popplewell hailed for outstanding contribution to housing
Maryhill Housing has paid tribute to its chair Roger Popplewell after he won the Outstanding Contribution to Housing Award at the CIH Excellence Awards last week.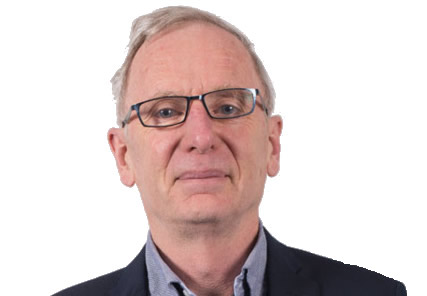 The award recognises those who have consistently gone the extra mile during their careers in housing and have shown passion and commitment to driving positive change in the sector.
Maryhill Housing CEO Bryony Willett said: "Roger has driven change not just within Maryhill Housing but in the sector as a whole and is a real ambassador for housing in Scotland."
Mr Popplewell was elected chair of Maryhill Housing in 2016, having been a board member for four years. Roger has 40 years' experience in the housing sector, most recently heading the Scottish Government's Housing Supply Division.
Prior to that, he worked with Communities Scotland, Scottish Homes, local authorities, TPAS and Shelter.
Mr Popplewell is committed to making sure Maryhill Housing offer excellent services that are valued by the community and he is passionate about tenant-controlled social housing.
The CIH Excellence Awards took place at the Raddison Blu hotel on Friday 25th October.
Maryhill Housing was also shortlisted for the CIH Excellence in Housing Innovation Award for its ambitious Glenavon Connectivity Project.
Together with a variety of project partners, Maryhill Housing has fitted three multi-storey blocks with cutting- edge Internet of Things (IoT) technology, high-speed fibre-optic broadband and created a brand-new community facility which offers free digital inclusion classes.