More than 850 empty homes brought back into use but charity warns of risk of Covid impact
A project that works with local councils to tackle the problem of empty homes has supported bringing over 850 empty properties back into use this year, despite restrictions caused by Covid-19 pandemic.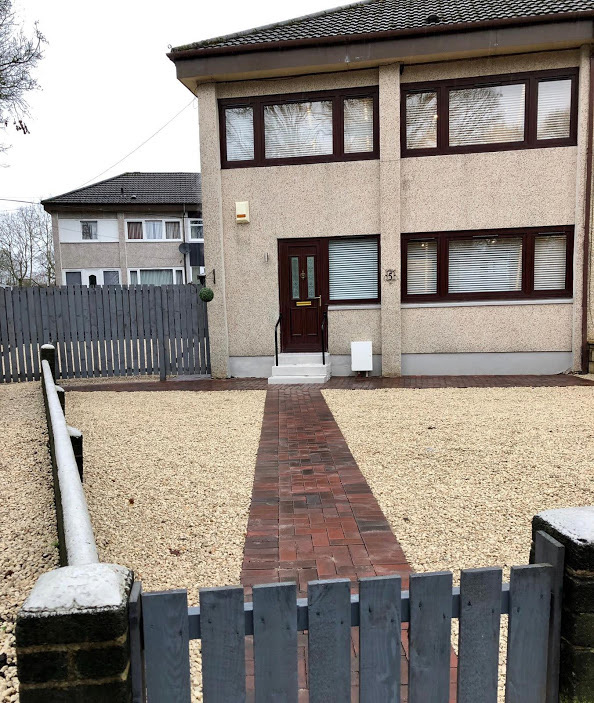 Figures included in the 2020-21 Scottish Empty Homes Partnership (SEHP) Annual Report published today show particular success of measures targeted at properties empty for more than five years.
In total, 181 out of the 861 properties that SEHP supported Empty Homes Officers (EHOs) across Scotland to bring back in to use across Scotland had been empty for more than five years, the third year in a row the percentage of those homes brought back in to use has increased.
Amongst that number was a property in North Lanarkshire that had been empty for almost two decades and was referred to the EHO by an elected representative who had received complaints from local residents.
North Lanarkshire case study
This property is situated in a high demand housing area in North Lanarkshire. It had been empty for 18 years and was referred to the EHO in 2019 by an elected representative who had received complaints from local residents.
The EHO carried out investigations and was able to establish ownership of the property and the reason for the house remaining vacant. The owner had inherited the house and had been unsure of what to do with it but had been making regular visits to the property to keep it maintained.
The officer contacted the owner with offers of advice and assistance and they discussed options available, including the council's buy back scheme. This prompted the owner to sell the property privately. It was sold within three weeks of being put on the market. The EHO supported the buyer to access discounts and the new owner moved in after renovations.
The Scottish Empty Homes Partnership (SEHP) is funded by the Scottish Government and hosted by Shelter Scotland. It was established in 2010 to help tackle the housing crisis by encouraging organisations and individuals to bring private sector long-term empty homes back into use. With this year's figures, it now means that Empty Homes Officers have brought over 6500 homes back into use.
Covid-19 has caused renovation work to be halted or abandoned, rental properties to remain vacant and private sector landlords deciding against further investment. SEHP has also warned that Scottish Government statistics show the number of empty properties in Scotland is rising, likely due to the impact of the pandemic.
The charity is asking for councils to ensure bringing empty homes back in to use is central to Covid Recovery strategies to regenerate neighbourhoods and local economies.
SEHP is also calling for additional powers to be given to local authorities if appropriate, including Compulsory Sale and Compulsory Rental Orders to help councils prevent an increase in empty homes caused by the pandemic.
Shaheena Din, national project manager at Scottish Empty Homes Partnership, said: "I am proud that, despite the restrictions caused by Covid, Empty Homes Officers have helped to bring almost 900 properties back into use across Scotland. Our team and councils have also succeeded in targeting the longest-term empty which are the hardest problem to tackle.
"We will be working with Councils over the coming year to encourage them to include empty homes plans in their Covid recovery strategies and lessen the effects on neighbourhoods of the pandemic.
"We are also working with government and others to explore if there are additional powers such as Compulsory Sale Orders and Compulsory Rental Orders which might help councils do more to tackle the problem of empty homes."
Shona Robison MSP, cabinet secretary for social justice, housing and local government, said: "I'm very pleased to see almost 900 empty private homes being brought back into use increasing the supply of warm, safe and secure housing. Tackling empty homes remains a priority for Scottish Government, even more so when people have been unable to take action due to the COVID-19 pandemic.
"The Scottish Empty Homes Partnership and our network of dedicated Empty Homes Officers have shown great resilience and should be proud of all they've achieved."
James Galway, who bought the property in North Lanarkshire after it had been derelict for almost two decades, said: "My father lived in the same street and it had been so sad to see the state of the house get worse and worse over the years it lay empty, so when the opportunity arose, I was happy to buy it and try to bring it back in to use. Alyson, the Empty Homes Officer, was proactive in helping me at every step of the way.
"She helped me get VAT reductions, discounts with local builders and tradespeople and to reduce the Council Tax bill whilst renovations were being carried out. I am delighted that a young family has now been able to subsequently buy the property and move in. I really feel I have helped put something back in to that local community and that was only possible with the help of the Empty Homes Officer."