North Ayrshire Council receives scrutiny gold reaccreditation
North Ayrshire Council has achieved the TIS in partnership with Scotland's Housing Network Scrutiny Approved Accreditation gold standard.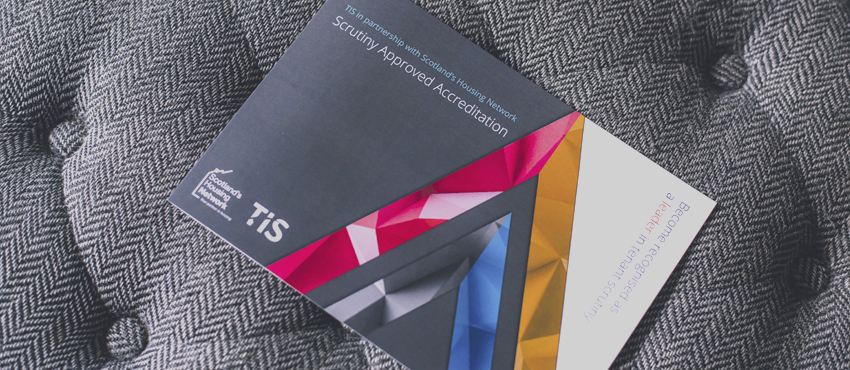 The Accreditation model, developed by the Tenants Information Service (TIS) and Scotland's Housing Network, harnesses expertise to measure performance and highlight the initiatives that housing organisations across the Scottish social housing sector are taking to lead the way and develop innovative, scrutiny practices.
The robust framework recognises a level of tenant and community engagement, participation, and influence by a standard of bronze, silver, or gold.
North Ayrshire Council was first accredited in 2016 and was one of three leading housing organisations to trail-blaze the Accreditation model. The council has been successful in its ambition to uphold the first-class standard for a further three-year term.
Ilene Campbell, chief executive at TIS, said: "It is critical that housing organisations across the sector provide a platform for tenants and communities to have their say and shape the housing services that they receive. This outstanding level of award is a testament to the commitment of North Ayrshire Council to deliver the very best services.
"The council's inclusive methods to partnership work and their ambition to drive engagement throughout the Covid-19 pandemic makes clear that scrutiny is embedded within the culture of the organisation – and that tenants are at the forefront of moulding the future of housing services."
North Ayrshire Council submitted an impressive portfolio of evidence that underpinned its efforts to maintain and strengthen a gold level of scrutiny.
An independent panel of assessors reviewed the data and formed a final audit report. The panel were unanimous in their decision to award gold and hailed the council's commitment to encourage tenants to steer policy and have a meaningful role in scrutinising and informing housing services.
Equally, receiving the highest standard of Accreditation during one of the most challenging times in recent history is commendable and emphasises the council's determination to explore alternative methods to engage tenants and communities and deliver effective solutions.
Andrea Finkel-Gates, chief executive officer at Scotland's Housing Network, said: "It is evident that North Ayrshire Council continue to ingrain scrutiny in the heart of housing services and is embraced at all levels across the organisation.
"The evidence provided demonstrates their commitment to continuous improvement since their last Accreditation review, and it is very pleasing to hear that the process has been supportive in providing the Council with the evidence base they need to facilitate change for the better. A very deserved gold standard."
Councillor Jim Montgomerie, cabinet member for Green New Deal and Sustainability at North Ayrshire Council, said: "We are delighted to receive gold re-accreditation – the highest-level possible – which recognises how we put tenants at the heart of our decision-making processes. It's important that their voices are not only heard but have a direct influence on our policies.
"We take great pride in delivering the best service possible for our tenants and it's wonderful to see the excellent partnerships with our tenant forums recognised by the award."