Paisley Housing Association celebrates International Women's Day
Paisley Housing Association has chosen to mark International Women's Day this week by celebrating the achievements of women in housing.
Female members of Paisley's board and staff got together to promote the event which this year celebrates the achievements of women whether they are social, political, economic or cultural.
Women around the world will pose for photographs using their arms to convey the "equal" sign - a symbol of this years' global celebration.
Paisley used the occasion to turn the focus on the achievements of women in housing in Scotland who for decades have diligently and tirelessly worked to deliver good housing for tens of thousands of Scots.
Kathleen McCutcheon, chief executive of Paisley Housing Association said women had led the way on many issues.
She added: "Down the decades since the housing association movement was founded, women have devoted their time and abilities to advancing the cause of housing.
"We thought it highly appropriate to bring many of our female staff and Board members together to honour that commitment and to encourage more women to come forward and serve the housing association movement."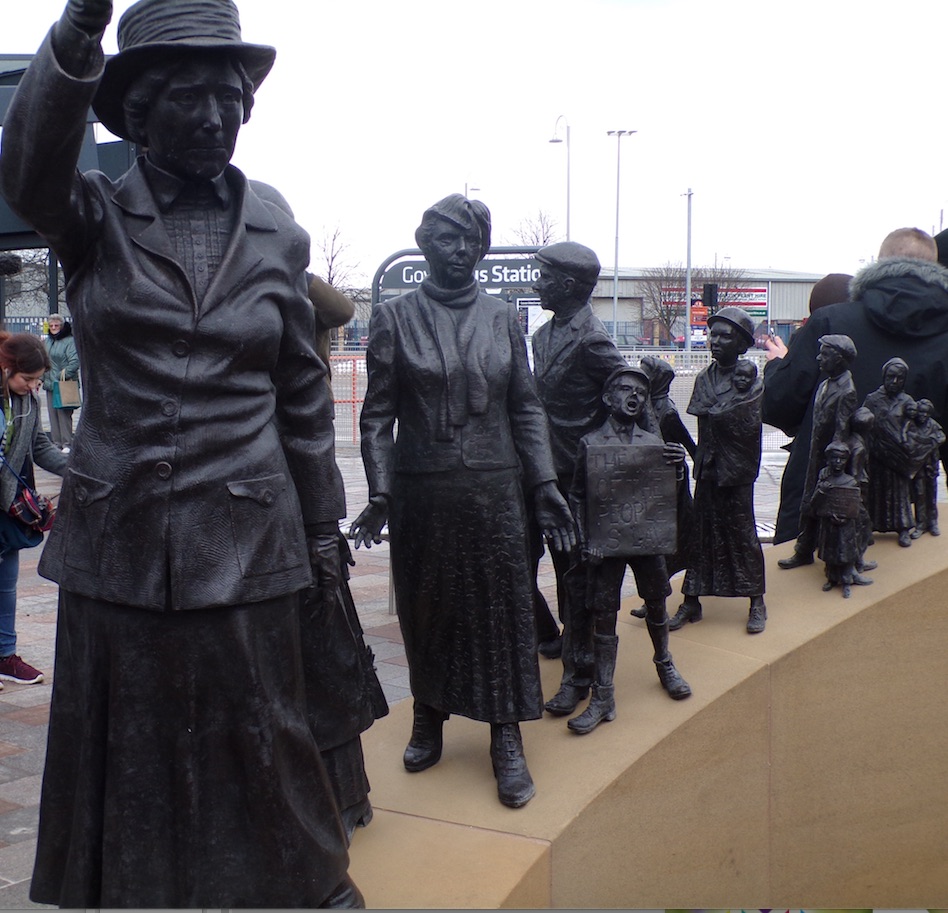 Arguably, the greatest heroine of the struggle for good housing was Mary Barbour who – in an age when equality with men was considered a fantasy - famously led a rent strike.
In November 1915, she led a 20,000-strong protest through the streets of Glasgow.
A striking and impressive statue was unveiled of Mary in the centre of Govan on International Women's Day in March 2018 in front of a crowd of hundreds of people. Paisley Housing Association is proud to have contributed to the cost of erecting this memorial.
It was erected by the Remember Mary Barbour Association – set up to honour the woman who took on greedy landlords who wanted to hike rents during the First World War.
Her campaign became a triumph after Liberal Prime Minister David Lloyd George agreed with her and put a stop to rent increases while men were away fighting in the trenches.
The campaign to deliver a lasting legacy to Mary gathered strength in recent years culminating in the unveiling of the statue which brilliantly depicts Mary leading her "army" along the street.