Prepayment meter protections to be made mandatory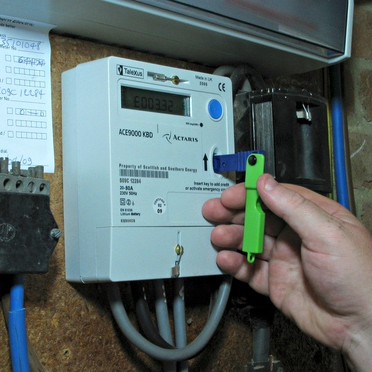 Energy suppliers have been banned from forcibly installing prepayment meters for people over 75 with no support in their house and homes with children aged under 2, thanks to new protections put in place by Ofgem.
The energy regulator has today confirmed that the Code of Practice for the involuntary installation of prepayment meters (PPMs) will be made mandatory. It has also extended protections even further to prevent involuntary installations for the most vulnerable households.
The voluntary PPM Code of Practice, which all energy companies signed up to in April, was put in place after evidence emerged of bad behaviour by suppliers severely affecting struggling customers.
Following a public consultation over the summer, the code will now become part of suppliers' licence conditions, which if breached can result in enforcement action and substantial fines.
Initially, the no-install rule applied to customers aged 85 and over (with no other support in their home) or households with residents with severe health issues including terminal illnesses or those with a medical dependency on a warm home.
By dropping the upper age limit to include consumers aged 75 and over without support in the household and adding homes with very young children, Ofgem is ensuring that more people will be protected this winter.
Currently, no suppliers are carrying out involuntary installations and will face severe penalties if they do unless they meet strict criteria set by Ofgem. When suppliers do so, the new rules – which come into effect on 8 November after a mandatory 56-day notice period – will ensure they are acting in a fair and responsible way with involuntary installations used only as a last resort.
Neil Kenward, director for Strategy at Ofgem, said: "Protecting the most vulnerable consumers is at the heart of what we do, and this decision not only cements the protections Ofgem put in place for people deemed most at risk, it goes further to protect the most vulnerable households.
"Prepayment meters are an important payment method that help millions of households to manage their energy bills. But they are not suitable for everyone.
"Today's enhanced rules are there to provide protection from bad practice while ensuring that when needed, and as a matter of last resort, suppliers are using involuntary installations in a fair and responsible way.
"Ofgem will be monitoring suppliers' behaviour closely to ensure they are complying with the spirit and letter of these rules. If that is not the case we will not hesitate to take action."
Ofgem said it intends to periodically review the rules to check that they are succeeding in their objective of protecting the most vulnerable without unsustainably increasing bad debt, which would add to customer bills.
To inform Ofgem's approach to PPMs, it commissioned independent research into the experiences of PPM consumers.
The research participants reported a lack of communication from suppliers about what to expect during installation or how to use a PPM. A number also said they felt intimidated when installation was carried out under warrant.
However, many respondents said it gave them control over their budget and removed the stress of receiving unexpectedly high bills based on supplier estimates. This view was expressed by people who had their PPM installed under warrant as well as those who chose to have a PPM installed.
Citizens Advice Scotland said the new rules are "riddled with loopholes".
Director of impact David Hilferty said: "Any moves to tighten up the rules around the forced installations of PPMs are welcome, however this code of practice currently doesn't go nearly far enough and is riddled with loopholes.
"The threshold which suppliers agree to not install meters is too high – for example households with children and many pensioners remain at risk from forced installations.
"For some PPM customers, energy is a luxury they can only afford in the first week or two of the month, and they then go without until the next payday.
"That's unsustainable, unacceptable – but is the inescapable reality for many just now.
"We need a permanent ban on mandatory PPMs, whether that is physically installing them in people's homes or remote switching a smart meter.
"People find themselves in debt because costs are too high and incomes are too low. That's why we need to see a social tariff in the energy sector.
"Guidance needs to be understandable and clear so advice and advocacy bodies can achieve the right outcomes for consumers and suppliers understand their requirements.
"We have provided information to Ofgem to outline a number of concerns where more clarity is needed – it also means we can't properly flag compliance concerns if we don't understand the requirements."