Queens Cross delivers 700 Easter eggs to local children
Queens Cross Housing Association brought some Easter holiday cheer to children in north-west Glasgow thanks to a generous donation of Easter eggs.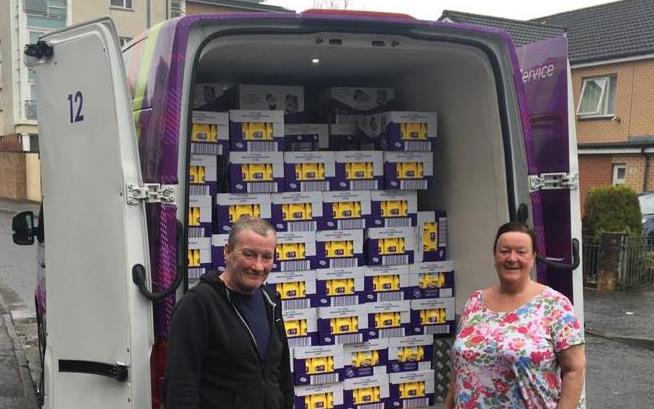 Local distributor Fáilte Foods kindly donated 700 chocolate eggs to the association, which were delivered to the community over the holiday weekend by the Association's social regeneration team and volunteers.
The treats were given to Queens Cross children, local children's homes and charities such as YPeople.
Jamie Ballantine, social regeneration manager, said: "We are very grateful to Fáilte Foods for providing this generous donation of Easter eggs.
"It is fantastic that local businesses are still thinking about the needs of others, even during this difficult time. Fáilte Foods have cheered hundreds of children up with this generous donation."