Report: Scotland needs huge new workforce for retrofit challenge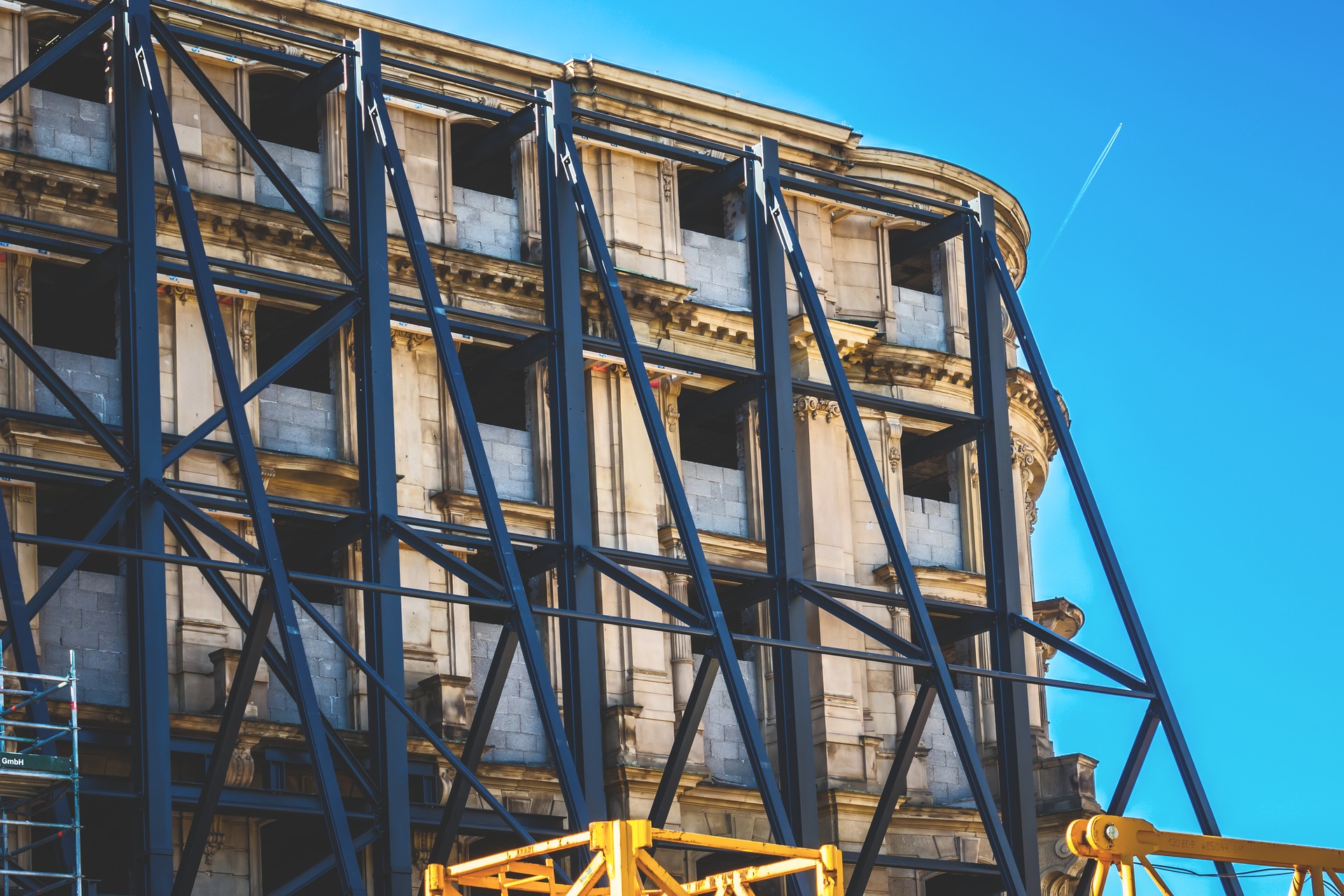 The Scottish Government must step up with bold and decisive leadership to deliver a major programme to retrofit the country's buildings and meet climate targets, a new report from Scotland's Just Transition Commission has said.
Today's report, 'Scotland's Retrofit Workforce' calls for a step-change to make the construction industry meet fair work standards.
It states: "Neither business as usual nor piecemeal efforts, however well intentioned, will suffice, especially given the well-documented, serious and persistent problems experienced by those already working in our construction industry in terms of pay, safety, security, terms and conditions, and systemic inequalities in the demographic of the workforce."
The Commission's latest report urges the Scottish Government to make full use of procurement mechanisms and regulation "to address low pay and widespread bad practices such as bogus self-employment, precarious short term contracts, informal recruitment practices and funding arrangements that have made the industry more an employer of last resort than of choice".
"We can no longer afford a 'cheapest wins' approach," the Commission warns. "Clear mechanisms are required to move beyond this if we are to support the new workforce required."
The report says there needs to be an urgent and honest public conversation about how retrofit of Scotland's buildings is paid for if this transition is to take place fairly, noting that "there is a clear risk that costs will be distributed inequitably across those in social, private rental and mortgaged housing, and that those who can afford to pay for the work required will be highly resistant to doing so."
The built environment and construction sector currently accounts for around 40% of UK emissions.
The report has five key messages:
We won't get the new workforce we need without making construction a fair work industry; achieving fair work is a key lever for decarbonising Scotland's built environment.
Public sector procurement based on whole life value is the most likely short-term catalyst for change at scale. Together with effective legislative and regulatory frameworks, there is the potential for the public sector investment to create the scale of demand which enables new markets and build positive momentum.
The Scottish Government must provide transformative leadership.
Education will be key and education providers need clear signals on what competencies will be required from future workers and greater flexibility in how they develop and deliver educational interventions.
The difficult conversation about who pays for the decarbonisation of our built environment needs to start now. There is a clear risk that these costs will be distributed unfairly, with those who can afford to pay for the work required will be highly resistant to doing so.
The UK Green Building Council estimates that up to 95% of emissions from the built environment over the next 30 years could come from the buildings that exist today. Currently, the CCC estimates that the UK's homes account for 13% of emissions, predominantly from oil and gas boilers.
An additional 22,500 FTE workers will be needed in Scotland by 2028, to be mainly involved in delivering improvements to existing buildings that will reduce energy demand. That represents an increase of around 9% of the current size of the workforce, based on current technologies and ways of working. This is compounded by the fact the sector also faces an ageing workforce, with 50,000 workers expected to retire in the next 10 years.
For energy efficiency retrofits, the bulk of this work – insulating remaining cavity walls and lofts, and solid wall insulation for the poorest homes – needs to happen between now and 2030. Thereafter most remaining demand for these skills post-2030 will come from new-build homes (rather than retrofits).
The Commission aims to make sure the benefits and burdens of the major changes involved in Scotland's net zero transition are shared as fairly as possible. The Just Transition Commission's remit is to:
Scrutinise the development of just transition plans led by the Scottish Government
Advise on the best approach to monitoring and evaluation of the just transition
Engage with people most likely to be impacted by the transition, hearing from a wide range of representative voices.
Last month, the Commission's chair, Dundonian climate scientist Prof. Jim Skea CBE was elected to lead the Intergovernmental Panel on Climate Change, the high-profile United Nations body whose reports have played a key role in shaping global understanding of the climate emergency over the past 30 years.
Today, Skea announced he will step down from his role as chair of the Just Transition Commission, with a successor to be announced in the coming weeks.
Commissioner Stephen Good, CEO at industry body Built Environment – Smarter Transformation, said: "One of the greatest opportunities the transition to net zero will bring is jobs, both for future and current workers. Carrying out retrofit work and creating new, net zero buildings at the pace and scale needed requires an appropriately skilled workforce of designers, coordinators, manufacturers, installers, contractors, and more."
Commissioner Lang Banks, director at WWF Scotland, said: "If Scotland successfully delivers a just transition it will have helped contribute to a fairer society at the same time as addressing the climate and nature crises.
"However, to deliver a transition to net zero that is fair for workers, communities, and consumers it's crucial for decision-makers to go meet and listen to those who might be directly affected, as we have done. Specifically seeking out and hearing from those whose voices are often not heard will help ensure that the benefits as well as the burdens of the changes required are shared more equitably."