Scottish HAs among 20 charities awarded £3.9m to support vulnerable energy consumers
The Ofgem Energy Industry Voluntary Redress Scheme has awarded more than £3.9 million in grants to 20 charities across England, Scotland and Wales, including Ardenglen, Blairtummock and Hjaltland housing associations, in its 13th round of funding.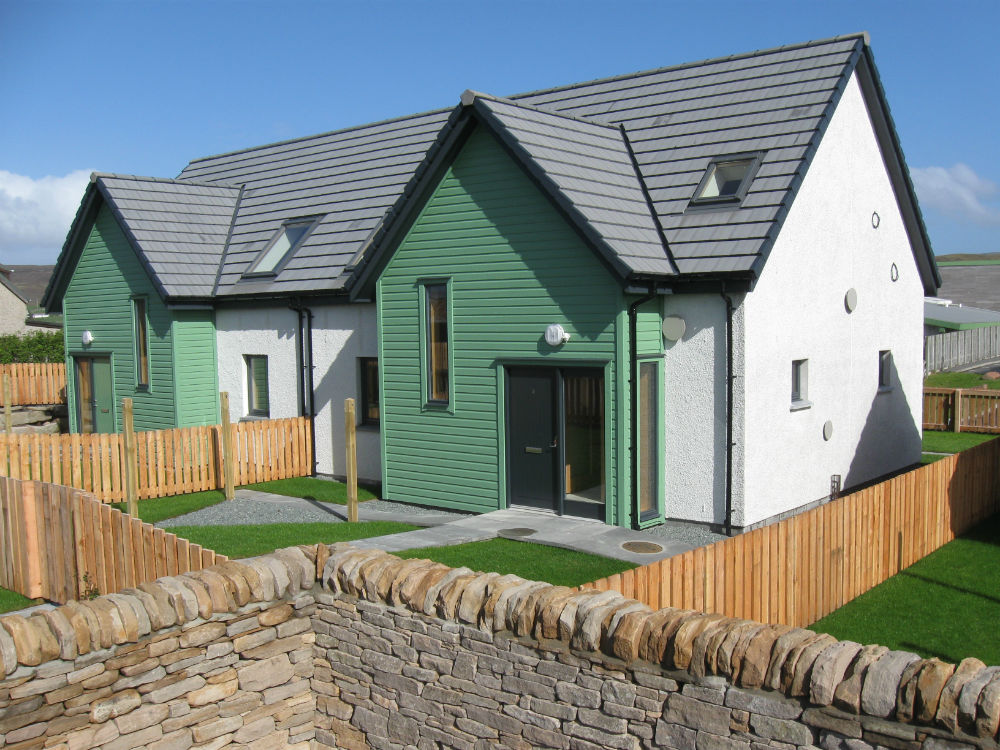 With the ongoing energy crisis at the forefront of householders' minds, grants were awarded for new initiatives that support vulnerable households with energy bills and projects that will help homes reduce their long term household carbon emissions.
Hjaltland Housing Association will receive a grant from the innovation funding stream for its 'Fabric First Retrofit to Timber Kit' project. This new project will pilot a retrofit solution for difficult to treat timber frame properties. Hjaltland aims to upgrade all their stock and provide energy efficient, low carbon and warm homes for tenants with findings shared nationally for learning.
Managed and delivered by Energy Saving Trust, the Ofgem Energy Redress Scheme collects voluntary payments from companies that may have breached Ofgem administered rules. The priorities of the Scheme are to support energy consumers in vulnerable situations, develop innovative low carbon products or services and empower consumers to reduce their energy use and carbon emissions.
Cathryn Scott, director of enforcement and emerging issues at Ofgem, said: "We know that this winter is already a difficult time for many, as high global gas prices continue to affect consumers. We are pleased that £3.9 million from our Energy Redress Scheme will be made available to these charities that will provide help to people in vulnerable situations.
"The Energy Redress Scheme, funded by Ofgem's enforcement and compliance activity, makes a real difference to those who most need it."
Graham Ayling, senior project manager for the Energy Redress Scheme, said: "The latest round of grant funding has come at a crucial time, with UK households facing exceptional rises in energy costs, alongside the ongoing climate emergency. National and regional charities have a key role on the frontline, particularly in supporting those most at risk from high energy prices and in ensuring that the transition to zero carbon energy happens quickly, sustainably and leaves no-one behind. These funds will support more charities to do just that."
| | | |
| --- | --- | --- |
| Organisation | Project name | Grant funding |
| Age Concern Tyneside South | My House is Cold Too | £49,925.45 |
| Age UK Nottingham and Nottinghamshire | Warm & Wise | £701,556.98 |
| Ardenglen Housing Association Ltd | Castlemilk Pantry Energy Advice Project | £111,131.52 |
| Blairtummock Housing Association Ltd | Easterhouse Cosy Homes | £99,869.02 |
| Centre for Sustainable Energy | Energy Advice Capacity Project | £158,152.45 |
| Citizens Advice Edinburgh | EMPOWER | £51,033.36 |
| Citizens Advice Hillingdon | Heat 4 Hillingdon | £55,754.98 |
| Citizens Advice SORT Group | Tenants Powered Up | £374,752.00 |
| Citizens Advice Sutton | Energy Max | £267,108.00 |
| Foresight (North East Lincolnshire) Limited | Making best use of my Energy | £47,027.88 |
| Hjaltland Housing Association | Fabric First Retrofit to Timber Kit | £64,577.03 |
| Inter Madrassah Organisation (IMO Charity) | Be Warm, Save Money | £76,960.00 |
| Marches Energy Agency | Building Retrofit across the Marches | £499,640.50 |
| Nottingham Energy Partnership | Conservation Retrofit Catalyst | £380,749.80 |
| PEC Trust | Energy Team | £324,259.50 |
| Positive Action in Housing | Stay Warm Go Green | £83,664.00 |
| SEARCH | West End Warmers | £42,440.25 |
| South Seeds | Working with Southside vulnerable energy consumers | £113,398.00 |
| The Energy Advisory Service SCIO | Fair Energy Isles | £285,290.00 |
| Zero Carbon Harrogate | Retrofit Training and Engagement Programme | £125,422.00 |
| | | £3,912,712.72 |