Solar panel firm to partner with Sunamp on Taylor Wimpey's prototype 'Homes of the Future'
Eco2Solar has agreed a new partnership with heat battery specialist Sunamp to install innovative renewable power solutions on homes within Taylor Wimpey's Dargavel development in Bishopton.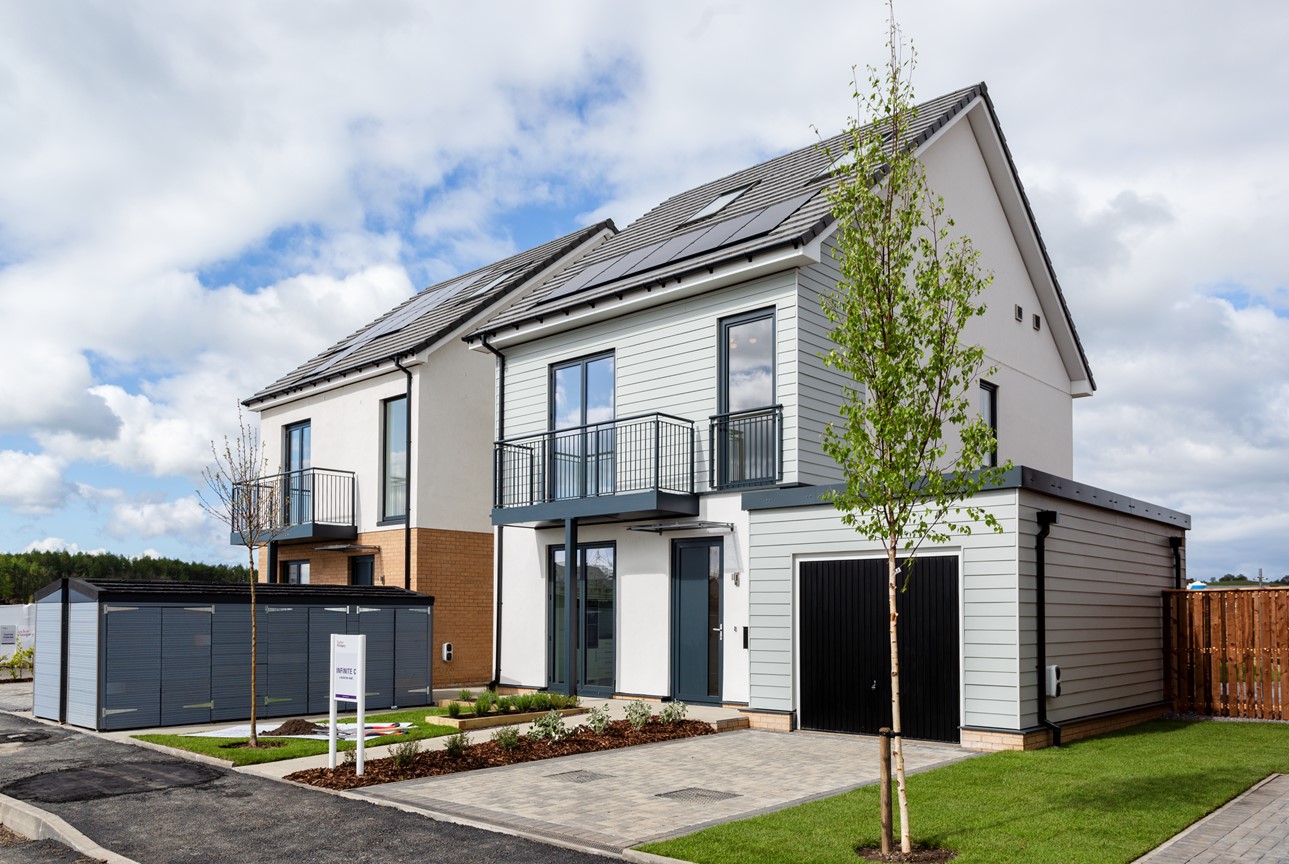 The homes are part of Taylor Wimpey's 2020 project, which has prototype buildings constructed using new build methodologies and technologies, as well as sustainable materials, to meet innovative design, functional and technical requirements.
The homes will have Eco2Solar's photovoltaic solar panels connected to Sunamp's UniQ range of heat batteries, allowing homeowners to capture and store energy from the sun, into the heat battery for later generation of hot water. This greatly reduces the use of the gas boiler, saving money and significantly reducing carbon emissions.
Paul Hutchens, CEO of Eco2Solar, said: "Innovative renewable technological solutions are at the very heart of what we do at Eco2Solar. We are delighted to align ourselves with Sunamp and Taylor Wimpey who have similar ambitions to apply technologies which will save homeowners money on their energy bills and protect the environment."
Andrew Bissell, Sunamp's CEO, said: "We work with housebuilders across the UK on incorporating renewable energy systems into housing projects. We are delighted to be included in the 2020 House, our first installation with a national housebuilder. For Taylor Wimpey to choose our compact, high energy density, high power density heat batteries is a huge vote of confidence. We hope to see the partnership with Eco2Solar replicated on many other developments in the future."
Graeme Oswald, design & planning manager from Taylor Wimpey, added: "The 2020 project reflects Taylor Wimpey's ambition to be at the forefront of truly sustainable and energy efficient homes. We are pleased to be working with suppliers like Eco2Solar and Sunamp who can help us deliver the best energy solutions in these visionary homes."