Spring Statement: Sunak fails to properly tackle soaring living costs
The UK Government has failed to deliver the support and help that thousands of worried households facing poverty require as a result of soaring energy bills and a cost of living crisis, according to charities and civic organisations across Scotland.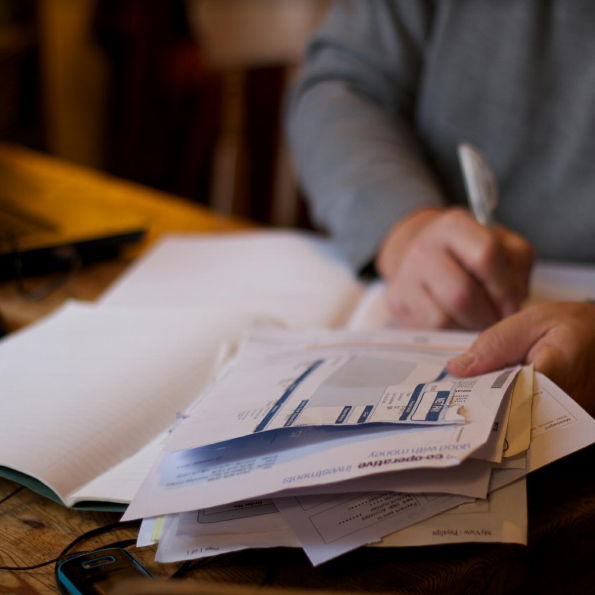 In his Spring Statement, Chancellor Rishi Sunak announced plans to cut fuel duty and increase the threshold for National Insurance Contributions by £3,000 to £12,570 from July. However, it came against a backdrop of inflation (CPI) rising to 6.2% in the year to February, with fuel, energy and food prices surging.
Citizens Advice Scotland warned that the rising tide of poverty could sweep millions into debt and destitution.
Chief executive Derek Mitchell said: "People are facing a cost of living crisis that will squeeze household budgets to breaking point and beyond. It's vital to understand that this crisis has been brewing for some time, with 1.8 million people in Scotland seeing their finances worsen during the pandemic.
"One in three of us already find energy bills too high even before the record rise in prices due in April, and the knock-on effect of that is almost half a million people cutting back on food to afford energy bills.
"Some of the measures announced by the Chancellor will provide some respite, however in reality it won't be enough to halt a rising tide of poverty that could sweep millions across the UK into debt and destitution. Put simply much more needs to be done than has been announced."
The Scottish Trades Union Congress (STUC) said the announcements were poorly targeted at those that need help most.
General secretary Roz Foyer said: "For all Rishi Sunak's talk about helping working families, this statement does nothing to give workers the wage rise they so desperately need.
"There is no action to cap soaring energy prices, nothing to raise incomes through removing the benefit cap, reinstating the £20 universal credit uplift and uprating benefits, and nothing to raise revenue through a windfall tax on those making record profits.
"Promises of future tax cuts won't help workers faced with huge energy hikes this Easter. The chancellor's income tax cuts draw a line between those taxed through their wage slip and those living off unearned income.
"Workers did not cause this crisis – it has been a decade of stagnant wages and government inaction in the making. The Chancellor had a choice – support ordinary working people or cut taxes for the rich. He is taking money from the wrong people and the STUC will stand alongside workers challenging this across Scotland."
Matt Downie, chief executive of national homelessness charity Crisis, said: "What's clear from this statement is that people up and down the country will be pushed into homelessness. It will not give support to families facing the cost-of-living crisis.
"Achieving this relies on keeping people in their homes and yet this budget provided little relief for desperate people trying to keep a roof over their head as inflation runs rampant and energy bills skyrocket. The UK Government must urgently invest in housing benefit so that low-income families can cover the cost of their rent and increase benefits in line with inflation, so people have a fighting chance to put food on the table."
Colin Mathieson, spokesperson for Advice Direct Scotland, added: "Measures announced in the Chancellor's Spring Statement will go some way in alleviating the immediate pressures some households are under.
"Increasing the National Insurance Contributions threshold to £12,570 from July will see some workers taking home more of their pay.
"However, the latest inflation figures demonstrate the scale of the cost-of-living crisis, and with energy bills set to soar again from next month it is understandable that there is considerable concern from families who are anxious about their bills."
For Age Scotland, the Chancellor's statement has done little to protect older people in Scotland from the soaring cost of living.
The charity for older people has warned that the Chancellor's failure to offer enough support, especially to those on the lowest incomes, means that tens of thousands more older people and pensioners in Scotland could face poverty and fuel poverty as they struggle to pay rising household bills.
Brian Sloan, chief executive of Age Scotland, said: "Older households across Scotland are already reeling from the surge in their cost of living. Older people were looking to the Chancellor today for some respite but, disappointingly, received next to nothing to ease the pain of this very challenging time.
"For pensioners, particularly the hundreds of thousands on the lowest incomes, the cost of essential food and household energy are rising at levels far in excess of anything their incomes can cover.
"Inflation is already vastly outstripping next month's very modest State Pension rise and our fear that more could soon be living in poverty and fuel poverty becomes very real. The coming months are going to be very difficult indeed and we are extremely worried about how older people on the lowest incomes are going to cope."
Finance secretary Kate Forbes had this week written to the Chancellor calling for the UK Government to deliver:
more targeted funding to business sectors directly affected by the Ukraine conflict
relief to business on National Insurance contributions
the removal of VAT from energy efficient and zero emission heat equipment and products
greater powers for the Scottish Government to implement flexible working, to get more people into jobs
increased benefits at a higher rate, closer to inflation
removal/reduction of VAT on household energy bills
two extra Cold Weather Payments – one immediately and another in winter 2022-23 when energy bills will have risen again.
Responding to the statement, Ms Forbes said the UK Government has not delivered the support and help that families and businesses need today.
Ms Forbes said: "With soaring energy bills and a cost of living crisis, the Chancellor has not used his Spring Statement sufficiently to provide lifeline support that could prevent households facing fuel poverty.
"The Scottish Government is providing a further £10 million to continue our Fuel Insecurity Fund into 2022-23, which supports people struggling with their energy bills. Most powers relating to the energy markets remain reserved and Scottish Ministers have repeatedly called for the UK Government to urgently take further action to support households - including a reduction in VAT on household energy bills and support for those on low incomes.
"We are doing all we can to tackle the cost of living crisis - including doubling the Scottish Child Payment from £10 per week per eligible child to £20 next month. The UK Government should have followed our lead and matched the 6% uprate on social security benefits which the Scottish Government is adding to eight of the benefits we deliver. The Chancellor failed to match that commitment which could have provided lifeline support to thousands of households.
"On taxation, we have already acted to introduce a 19% starter rate of income tax below the basic rate, in line with our commitment to progressive taxation, which makes Scotland the fairest taxed part of the UK. We will continue to take that approach when we set taxation policy in future budgets."
Scottish Green finance spokesperson Ross Greer said: "The OBR is warning about the biggest annual fall in living standards since their records began, and yet the UK's multi-millionaire Chancellor has just demonstrated that he has no idea of the pressures ordinary families are now under.
"There was nothing in Rishi Sunak's statement to address energy bills, which are rising because of the Tories' failure to implement price controls or to transition away from unstable fossil fuels such as gas. There was nothing to tackle rising food prices stemming from their disastrous Brexit process. And there was nothing to support those already plunged into poverty by the cuts to Universal Credit and the benefit cap.
"A costly cut in fuel duty will inflate the profit margins of fossil fuel corporations whilst having no effect on the millions of predominantly low-income families with no access to a car and who rely on public transport. In Glasgow alone that is fully half of all households.
"It is disappointing that the Chancellor cannot take responsibility for the Tories' role in creating this cost of living crisis. The idea of promising tax cuts in two years is a distraction, one which has no bearing on what people are facing right now. It is typical though of Mr Sunak, by far the UK's richest politician."
Scottish Labour leader Anas Sarwar added: "Rishi Sunak could have taken steps to ease this cost of living crisis. To end the choice between heating and eating for those making impossible choices. He failed.
"The Chancellor claims he wants to cut taxes – but so far he has raised the tax burden on millions of working families across the UK.
"The OBR has confirmed the biggest hit to household incomes on record and Rishi Sunak has left businesses and families to fend for themselves.
"Millions of Scots are being forced to choose between heating and eating – what the Chancellor is offering does not touch the sides."