Swan Group to host Scottish Housing Day event in aid of Shelter Scotland
Developer Swan Group is hosting a special fundraising lunch event in aid of Shelter Scotland as part of Scottish Housing Day 2019 next week.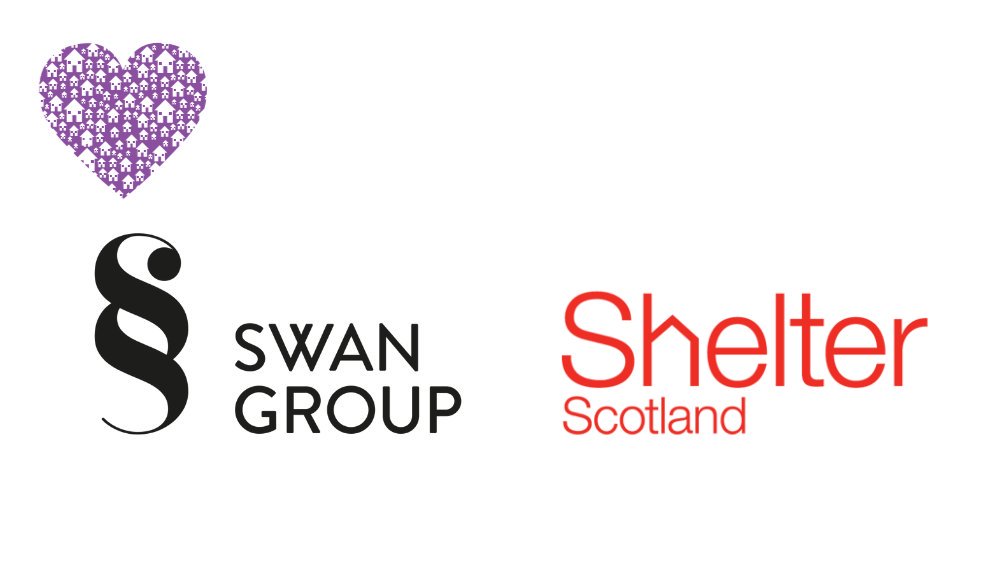 Scottish Housing Day is bringing people from across the housing sector in Scotland together to champion this year's theme 'Housing As a Human Right' and to highlight the positive effect that high-quality housing has on families and communities.
Organisations and businesses are encouraged to promote exciting fundraising and awareness opportunities as part of the day.
Swan Group's event will take place on Wednesday 18th September from 12:30pm – 2:30pm at 58 Waterloo Street on the 2nd floor terrace space. Drinks and canapés will be available as the company celebrates the impact of high quality, affordable housing as well as the important work of Shelter Scotland.
A fundraising raffle will be held on the day with all proceeds going to Shelter Scotland and its mission to find safe, secure and affordable homes for those who need it.
If you are interested in attending, please RSVP to leanne@swanholdinggroup.com by 5pm on Tuesday 17th September.