Thistle customers thankful for food parcels
Thistle Housing Association has delivered more than 800 food parcels to vulnerable residents in the Toryglen area of Glasgow.
Staff at the Association have stepped up to ensure tenants get much-needed essentials during the current coronavirus lockdown.
Local residents have been full of praise for the help they have received through the current crisis.
Mrs Martin, of Kerrylamont Avenue, said: "What a wonderful thing for our community to be doing, looking after everyone so we can get through this.
"I love getting a wave through the window from staff when they drop off the food parcels. We feel lucky to have so many people making sure we and everyone else is ok."
Miss Carr, from Kerrycroy Street, added: "It's such an anxious time for everyone, including myself.
"It's great getting some help with food so I don't need to leave the house. Thanks to everyone for doing this."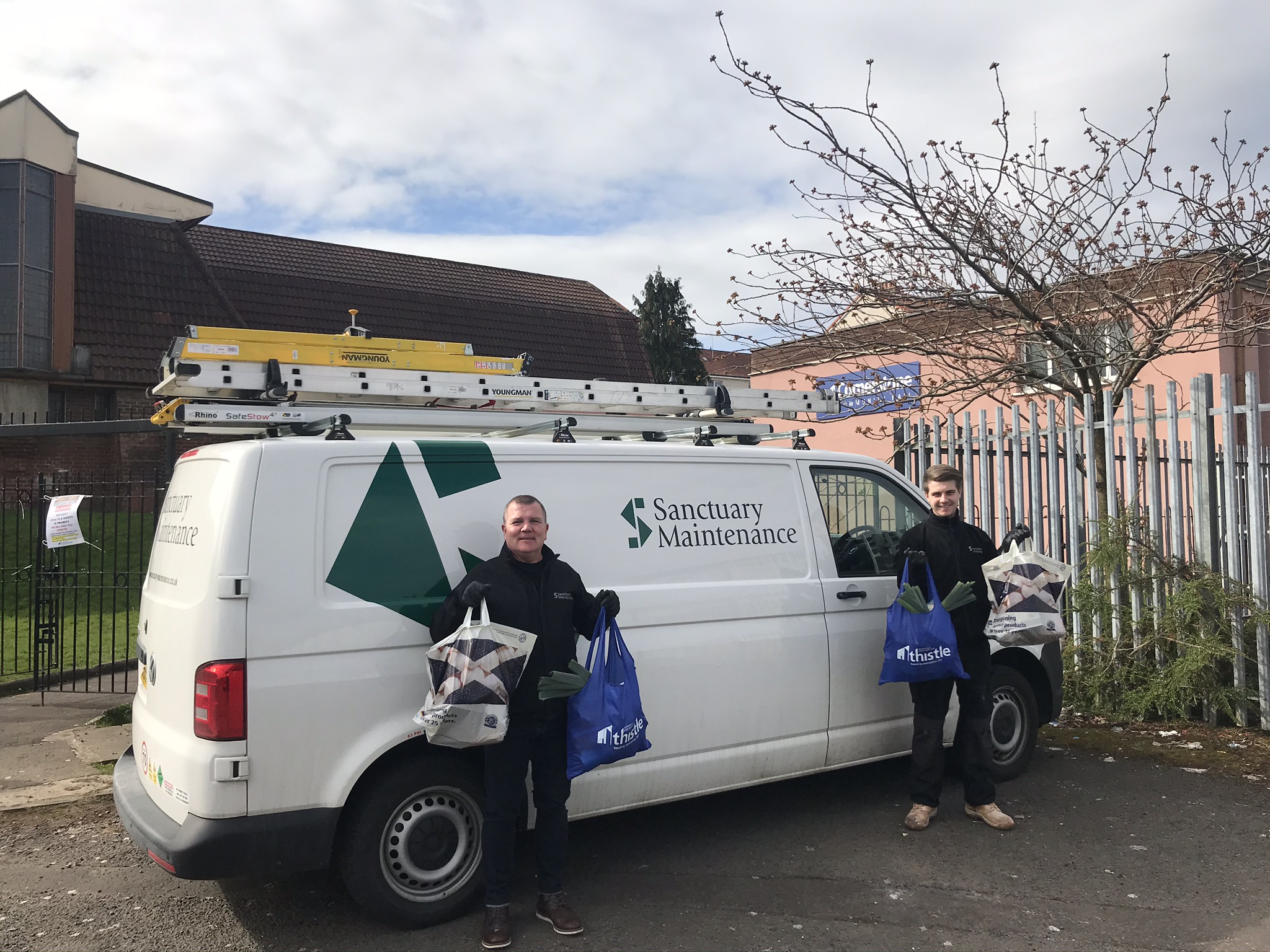 Grant funding has been secured to ensure the deliveries will continue for at least the next few weeks.
Toryglen tenants who are elderly, vulnerable, self-isolating or experiencing financial difficulties could qualify for a food parcel. Those who meet this criteria and would like to receive a parcel should phone Thistle on 0141 613 2700 or email admin@thistle-ha.org.uk. Local residents can keep up-to-date with the latest food parcel information by following 'Cornerstone Community Hall Toryglen' on Facebook.
Carly Monaghan, Thistle's community development officer, said: "The National Lottery and Glasgow City Council kindly provided funding to complement the contributions from partner organisations to help the Toryglen community.
"Sanctuary's maintenance team have also made it possible for us to deliver the parcels and ensure those who need help at this critical time receive it."