Trust appoints new director of customer experience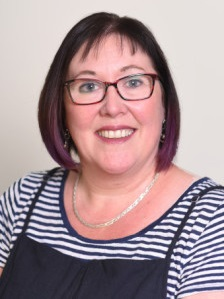 Trust Housing Association has appointed Jenny Wallace as its new director of customer experience following a highly contested and rigorous selection process.
Currently Trust's head of customer experience (care & support), Jenny will take up the role when Gail Gourlay retires at the end of March this year.
Rhona McLeod, Trust's CEO, said: "I look forward to working with Jenny in her new role and can only say how delighted I am that, with such an exceptionally strong field of applicants from both in and out of sector, it became very clear that the best decision for Trust was to promote one of our own."
Jenny joined Trust in a management role in December 2008 having previously worked as a consultant in the care and support space. Jenny will bring extensive knowledge, expertise and personal leadership to her new role and will play a key role in delivering Trust's business strategy, The Time is Now.
Jenny added: "I'm absolutely delighted to be appointed into this role – I have enjoyed every moment of my journey with Trust and I'm looking forward to an exciting future ahead."