Trust Housing Association announces new leadership team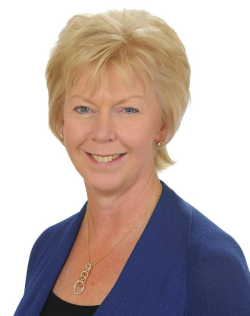 Trust Housing Association is reshaping its leadership team to deliver its bold new three-year business strategy, The Time is Now, and operating model.
The Association said its reshaped team is an exciting blend of internal talent and new recruits to the business. The change brings together extensive knowledge and experience across the social housing, public and private sectors. It also adds new skills and thinking to the senior team, including specialisms such as organisational development, technology and data, sustainability, and service design.
At executive level, the organisation continues to be led by Rhona McLeod who joined Trust in 2015 as chief executive. Ms McLeod is supported by four new director level roles:
Gail Gourlay (director of customer experience) – Ms Gourlay was previously director of customer services and has been with Trust for over 30 years.
Jackie McIntosh (director of assets & sustainability) – Ms McIntosh joined Trust in July having previously worked for the Wheatley Group at director level and Glasgow City Council.
Neil Ferguson (director of business development & digital) – Mr Ferguson was previously head of strategic services and has been with Trust since 2013, having previously worked in the RSL, public and private sectors.
Zoe Purdie (director of finance & people) – Ms Purdie, who is a qualified chartered accountant, joined Trust in June 2020 as Director of Finance & Business Services, having previously worked at director level within the private sector.
The wider leadership team is made up of the executive team and seven heads of service. Darren Lewis has been promoted internally to head of service design & improvement while three previous heads of service have taken on new or revised roles.
Jenny Wallace has taken on the role of head of customer experience (Care & Support) alongside Gregor Colville who is the new head of customer experience (Landlord). Emma Downie continues in the role of head of finance, having joined Trust in 2020 from the private sector.
Sarah Holland has been recruited as head of people & OD, joining Trust after a career with a number of blue-chip private sector companies. The final two head of service posts – head of assets & sustainability and head of digital & data – are both in the process of being recruited for.
Commenting on the new senior team, Rhona McLeod, said: "I am delighted to see our new Leadership Team coming together as we begin to deliver The Time is Now and our new operating model. Collectively and individually we have a talented team in place who are driven by the purpose, values and culture of Trust.
"The wide ranging experience and skill sets reflects our desire to accelerate our plans to meet the evolving needs of our customers and make increasing use of technology and data. It also supports our ambition to grow the business and the services and homes we offer to our customers. The team will also build on our learning from Covid-19 to become an even more resilient and agile business, and shape our response to the climate emergency by designing and delivering a net zero future for Trust.
"Most importantly, the Leadership Team will serve and support our great team of colleagues across the country who go the extra mile every day to deliver exceptional services and value to our customers."