UK largest housing association issues apology over squalid living conditions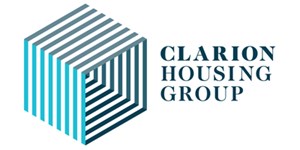 Clarion Housing Group has apologised to its tenants after an ITV investigation revealed squalid conditions inside hundreds of properties on a housing estate in south London.
Families living on the Eastfields Estate in Mitcham have been left to live with severe damp, leaks, rodents and other maintenance issues.
Footage shown as part of the investigation revealed collapsed ceilings, mice and mould across the entire housing estate of nearly 500 homes.
Vicky Bonner, director of housing at Clarion, said the service to residents living in the Eastfields Estate in Mitcham, south London, "had not been to the standard that the association would have liked" and that the housing association is "really sorry" to residents living there.
On one side of the estate, resident Janet Amedline told ITV that her Clarion flat that is falling apart.
The kitchen ceiling is covered in black mould, and there are huge holes in the walls that she has been forced to cover herself to stop rodents coming in. The footage showed Janet point to the holes she had covered with cardboard, gaffer tape and cement after her complaints fell on deaf ears.
Ms Amedline told ITV how she cannot sleep at night because the rats make noise whilst they move around in her walls.
Asked about whether she has told Clarion Housing about the problem, Janet responded: "I've told them, but they don't care."
In another case, Juliet Arthur told ITV how she has lived with her husband and three children without any lights on the top floor of their house for eight months.
Ms Arthur, who pays £1,300 a month for her home, said a leak in her living room led to the ceiling to collapse, inches from where her son was doing schoolwork.
"Imagine having your child sitting there… and the roof just drops," said Juliet.
Responding to the evidence, Ms Bonner said that Eastfields Estate is one of three estates which has been earmarked for regeneration but the progress has been slower than the other estates.
She said: "The reality is Eastfields Estate is coming to the end of its life and the kind of issues we've got can only best be tackled by demolition and wholesale regeneration. The homes there just aren't good enough for our residents.
"When you are faced with regeneration, there is always a balance to be had in terms of how much short-term and long-term investment that you make. It is clear to us that on this estate we haven't got the balance right and that means some residents have had to put up with some repairs taking longer to complete and sometimes we haven't done as much as we should probably have done in their homes.
"I'd like to say on behalf of Clarion, that I am really, really sorry about that. I think the service they have been provided with hasn't been to the standard that we would like."