UK: Housing association awards 20-year upgrade contracts worth more than £1.1bn
Clarion Housing Group has selected three preferred bidders to each deliver a 20-year planned investment contract worth £1.17 billion.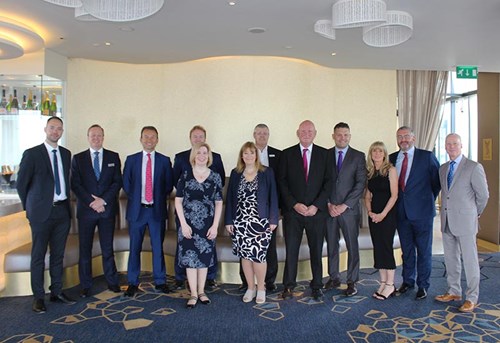 ENGIE, Wates and United Living have been signed to cover 67,000 of the group's properties following a competitive tender process.
ENGIE will carry out work in Clarion homes in East Anglia, Birmingham and Coventry, Wates has been appointed to manage North London while United Living will lead in South London, Kent, the southern Home Counties and Dorset.
Clarion, which recently appointed former National Housing Federation chief executive David Orr as the new chair of its housing association arm, said the investment programme will see residents benefit from kitchen and bathroom refurbishments, external decoration, boiler replacements and heating system upgrades, electrical testing and re-wiring and renewals of roofs and lifts.
The strategic procurement board, including resident representatives from Clarion's property engagement group, jointly took the decision to procure long-term contracts for this work to strengthen the Group's partnerships with contractors and maximise benefits for residents and their communities.
Peter Nourse, director of assets at Clarion Housing Group, said: "Each year we invest significantly in maintaining and improving our existing homes. We are really pleased to announce the selection of three preferred bidders to carry out this vital work over a twenty-year period. Longer-term contracts provide security to both ourselves and our partners, to realise the benefits of collaboration and investment at scale. All three preferred bidders share Clarion's commitment to quality and social value and our residents and their communities will be the beneficiaries."
Simon Lacey, regional managing director for ENGIE's Places & Communities division, said: "We are delighted to be extending our relationship with Clarion – particularly for a project like this – as we are passionate about providing sustainable and safe homes, which will enhance lives.
"Long-term investment is a model we not only support but encourage; as our unique combination of placemaking capabilities – including energy, services and regeneration – can help to deliver homes, buildings and communities that people are proud of and will stand the test of time."
David Morgan, managing director of Wates Living Space, added: "We are looking forward to working in partnership with Clarion to deliver high quality planned maintenance. The duration of this partnership presents us with an invaluable opportunity to ensure that customers and their communities receive an unwavering continuity of service. We will work with Clarion to continually improve their homes, ensuring that we maintain and build upon the high standards of service on which we pride our business."
Daren Moseley, managing director of United Living (South) Refurbishment, said: "United Living is extremely proud and excited to have secured this long term arrangement with Clarion, founded very much by our commitment to considerable social value and community investment, evidenced by a proven track record in the delivery of quality outputs and positive customer satisfaction. This long term commitment alongside our current work with Clarion will enable us to significantly invest for the future whilst at the same time engender a 'value-driven' solution to meet and exceed expectations."