England: Clarion put on notice by housing secretary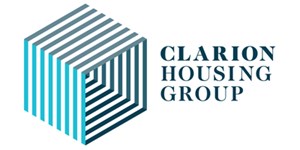 England's housing secretary Michael Gove has warned Clarion that it must improve or face direct action after the Housing Ombudsman found Britain's biggest social landlord guilty of "severe maladministration" in two separate cases.
Earlier this month, the government regulator said it is planning to conduct a wider investigation after it found severe maladministration for Clarion's significant failings in dealing with a complaint from a resident with vulnerabilities, and found service failure for the landlord's response to a rodent infestation.
The Ombudsman said Clarion's responses did not sufficiently acknowledge all the issues raised by the resident in her complaint or the reasons for delays she experienced over 15 months. It failed to engage with the resident and the Ombudsman and by not acknowledging its failures for some time caused additional distress and frustration for the resident.
Following the report, Michael Gove said he was "deeply disappointed" with Clarion for not meeting "fundamental housing standards", adding that he will take "a personal and direct interest" in its approach to "housing conditions, engagement with residents and vulnerable complainants in particular".
Clarion was forced to apologise last year after an ITV investigation revealed squalid conditions inside hundreds of properties on a housing estate in south London. The landlord carried out over 500 repairs on the Eastfields estate following the expose, but insisted it was an isolated case.
In the letter to Clarion's chief executive Clare Miller, Mr Gove cited the Eastfields investigation and raised concerns the same problems are still surfacing in its properties a year on.
"No one should have to live in a home with these conditions - and it should not take years to put them right," writes Mr Gove.
"I am deeply disappointed that as one of the largest social housing landlords, who should be setting an example, you have not been able to meet fundamental standards for your tenants. I intend to take a personal and direct interest in your association's approach to housing conditions, engagement with residents and vulnerable complainants in particular."
Clarion is the UK's largest housing association, owning and managing 125,000 homes housing around 350,000 tenants. The housing secretary has said he's prepared to personally intervene "to drive up standards and hold landlords responsible".
In cases of severe maladministration, the Ombudsman invites the landlord to provide a short statement on the lessons it has learned following the decision.
A spokesperson for Clarion Housing Group said: "This was a complex and challenging case, which has concluded with the resident moving to a new Clarion home. We are disappointed by the judgement made by the ombudsman, as we don't believe it reflects all of the support that our colleagues provided. This is particularly the case regarding the resident's vulnerabilities; we have provided evidence that when alerted to these, they were taken into account.
"We fully accept that we were too slow to act in the early stages of this case, have apologised for this and conducted a full internal review into what went wrong. However, a number of issues were exacerbated by the resident refusing to grant Clarion staff access to the property over a period of time. Housing associations do not have the same power as private and local authority landlords to access homes and we'd like to see this changed, so the problem does not recur in the future.
"As an organisation, Clarion is determined to learn from every case. We will continue to work closely with the ombudsman and are reviewing our approach to pest control and how to account for specific vulnerabilities among our residents."
On the wider investigation into Clarion by the Ombudsman, the spokesperson added: "Clarion's processes have changed substantially since the case published today by the ombudsman was resolved. We have provided extensive information to the ombudsman regarding the progress we have made on pest control, specific vulnerabilities and tackling damp and mould in the homes of our residents.
"We are disappointed by the public comments about a 'wider investigation' today and will be writing privately to the ombudsman on these issues. Most importantly, Clarion is determined to continue to drive improvements in the service we provide all our residents."
Responding to the letter from housing secretary Michael Gove, Clarion's Clare Miller said: "We can confirm we have received a letter from the secretary of state, relating to the ombudsman ruling, where we failed to provide the service our residents have a right to expect.
"As chief executive of Clarion Housing Group, I will never shirk our responsibility to provide and maintain good quality homes. We have not got every decision right as an organisation, but we are making good progress and recently published a detailed update on the actions we have taken to significantly improve our service.
"There is no quick fix to the housing crisis and the UK has some of the oldest housing stock in the world. As a charitable organisation, we will continue to do all we can to meet this challenge and we hope the government will work with us on our common goals."