Vulnerable consumers 'missing out on support from energy providers'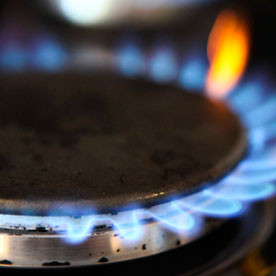 Vulnerable consumers in Scotland are missing out on priority services offered by energy suppliers and network operators, according to research carried out for the independent Energy Consumers Commission (the ECC).
Energy suppliers and network operators each offer a Priority Services Register, a free support service to help people in vulnerable situations. Each company keeps its own register.
A gap analysis of Priority Services Registers (PSRs) found that consumers most commonly excluded includes:
consumers with mental health conditions;
low income households;
first time occupants;
households who are digitally excluded;
consumers with reduced capacity, such as full-time carers and lone parents; and
households with limited ability to interpret, such as people for whom English is not their first language or consumers with low levels of numeracy/literacy.
The ECC is warning that these gaps risk exacerbating difficulties for consumers in vulnerable situations amid rising energy prices.
For example, the research found that the suspension of meter reading services by energy suppliers during the COVID-19 pandemic disproportionately affected consumers in vulnerable situations. This raises concerns that those affected will end up in debt to their supplier as a result of estimated readings and catch-up bills.
Lewis Shand Smith, chair of the Energy Consumers Commission, said: "Energy suppliers and network operators are required to offer priority services to consumers in vulnerable situations, so it is worrying that people who could benefit from these services are missing out.
"Household budgets are being squeezed and we are facing an energy affordability crisis this winter. The ECC believes that priority services should be extended to provide help to households who are struggling with their energy costs.
"A mechanism which flags financial vulnerability on a consumer's account would be one way of doing this, allowing energy suppliers and network companies to put more of their vulnerable customers in touch with free, independent, and impartial support to maximise their incomes.
"Our energy system is also changing, and our understanding of vulnerability is likely to change too as households begin adopting electric heating and electric vehicles at scale. The energy industry needs to adapt and innovate in order to meet these challenges and protect consumers."