Wheatley Homes Glasgow successfully defends equality case brought by Shelter Scotland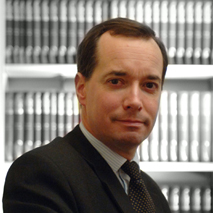 Wheatley Homes Glasgow has successfully defended a case brought under the Equality Act 2010 by the housing charity Shelter Scotland.
The pursuer, Jacqueline Thomson, asserted that she had applied to the social landlord for housing as a disabled person. However, while her application was pending, she had also become homeless.
Wheatley Homes Glasgow, then known as GHA, grouped applications by disabled persons and homeless persons separately; waiting time in a group counted towards being offered a dwelling, but an applicant who moved from one group to another lost the waiting time that she had accrued in the group that she was leaving.
She brought an action for indirect discrimination and failure to make reasonable adjustments for her as a disabled person, under sections 15 and 19-21 of the 2010 Act.
By judgment dated 4 August, Sheriff Kelly has dismissed the action.
The sheriff accepted that, as a matter of relevantly asserting a loss which could result in damages, Ms Thomson's claim of being deprived of a substantially greater chance of obtaining a dwelling were relevant for inquiry.
However, her pleadings failed to identify a provision, criterion or practice of the association which it was said should have been different. Moreover, the assertions of indirect discrimination were deemed to be irrelevant. Ms Thomson compared the longer waiting time for disabled applicants with shorter waiting times for homeless applicants, but that did not compare like with like, because there are fewer dwellings suitable for disabled applicants.
Ms Thomson also pled breach of the public sector equality duty imposed by section 149. The sheriff rejected a plea that that part of her claim was time-barred. He held that when the six-month time-bar for proceedings under the Act had elapsed, her pleadings about section 149 had been sufficient to amount to a relevant claim, so as to stop the running of time against her.
However, he also held that the Sheriff Court does not have jurisdiction over a claim for failure to comply with the public sector equality duty.
Michael Upton of Themis Advocates, who acted for Wheatley Homes Glasgow, has said that "would seem to mean that section 149 is a matter which an aggrieved individual may only invoke in an application for judicial review, or as incidentally relevant to action for breach of another duty under the Act".
A parallel action by Ms Thomson against Glasgow City Council arising from its handling of her housing application was also dismissed.