Back to school - should housing qualifications be mandatory in Scotland?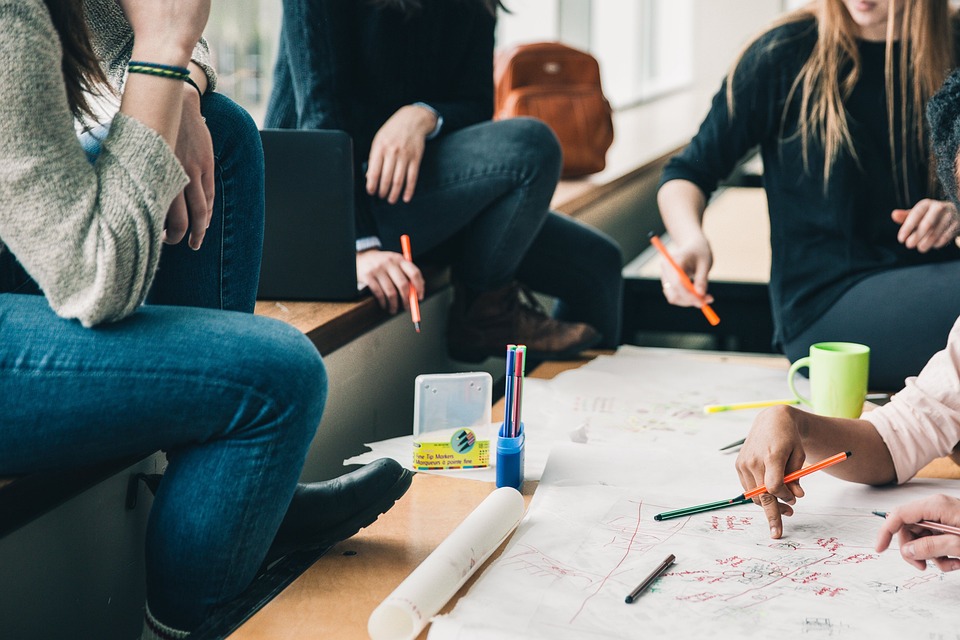 England's housing secretary Michael Gove is making housing qualifications mandatory for 25,000 senior housing managers across England. That throws up some questions for Scotland… principally, should we follow Gove's lead? Would that help us improve standards and maybe prevent things from going badly wrong, as with dampness, or even Grenfell Tower? And what about the people who already work for landlords… would they have to go off and get degrees?
Kieran Findlay and Jimmy Black assembled a panel of three very well-educated housing professionals to explore these themes, comprising Callum Chomczuk of the CIH, Daryl McIntosh of SHARE and Evie Copland from Berwickshire Housing Association.
Kieran: Where are we now in terms of housing, education and qualifications in Scotland?
Callum: Housing education, I think, is in a really exciting place. A lot of people reading this … well at least those who have been in the sector for a long time … will have done their CIH levels one, two, three four and five. And I think 20 or 30 years ago, studying was more of a mainstream thing in the housing sector.
Qualifications were more than a badge of honour, they were a necessity, a requirement to have a career in the profession. We've lost that over the last 20, 30 or so years. And I think we lost something important as a result. I don't think we are updating ourselves on policy and practice, when the policy environment is changing so much.
So that's the context, but I think housing education in Scotland is actually in a pretty positive place. I think the CIH has seen more and more interest in our qualifications and I think Daryl would say the same from a SHARE perspective. There's a recognition across the sector that we need to invest in ourselves, because its only by investing in ourselves that we'll be able to meet the challenging and the rightful expectations that we have from tenants.
So I think the moves in England towards mandatory qualifications for senior social housing practitioners open up questions about what we want to see in Scotland. You know, we've already got mandatory qualifications and CPD requirements for letting agents.
What do we want Scotland to look like, as we've got a housing bill coming down the line later this year? I was thinking about huge reforms coming to the social rented sector and the private rented sector. What about the practitioners, where's their role in this whole debate? If we're serious about including the housing sector, we need to talk about the workforce as well.
Jimmy: Daryl, what does SHARE do? Because there's housing education and there's housing training. Where do you fit into this spectrum?
Daryl: We always cover all bases … I think there's a wide variety of qualifications and training available because there's many, many careers available in the housing sector outwith repairs and management. And we make sure that everybody is covered; not only do we run the CIH qualification, we've got City & Guilds, leadership and management qualifications, and we work with the IRPM for factoring. So there are a lot of careers available, a lot of qualifications available.
I think it's maybe a bit blindsided to say are we going to follow Michael Gove with what he intends to introduce in England. I think Scotland generally leads the way. SHARE has been on the go since 1984, and there is no mandatory qualification. Housing professionals have chosen to educate themselves and get qualifications because they see the importance in it, and the importance in continuous professional development as well.
Kieran: Daryl, what changes have you picked up since coming into the post in September?
Daryl: If COVID has taught us anything it's making the availability of training wider. It was perhaps expected that training had to be face to face in a classroom, but now people are looking for training online and accessing it 24/7. This year we're introducing a new online platform for training for our members and it's got gamification as well, so you can learn by playing games.
We're covering from the younger generation through to the more experienced, and the more experienced will also want to play games or learn by gamification. So I think technology's changed, the demand for training has changed and accessibility has as well. I think perhaps we need to do shorter snappier sessions, added to the longer elements around qualifications.
There is definite demand from employers looking to upskill their staff, and just from the staff themselves, to continue learning.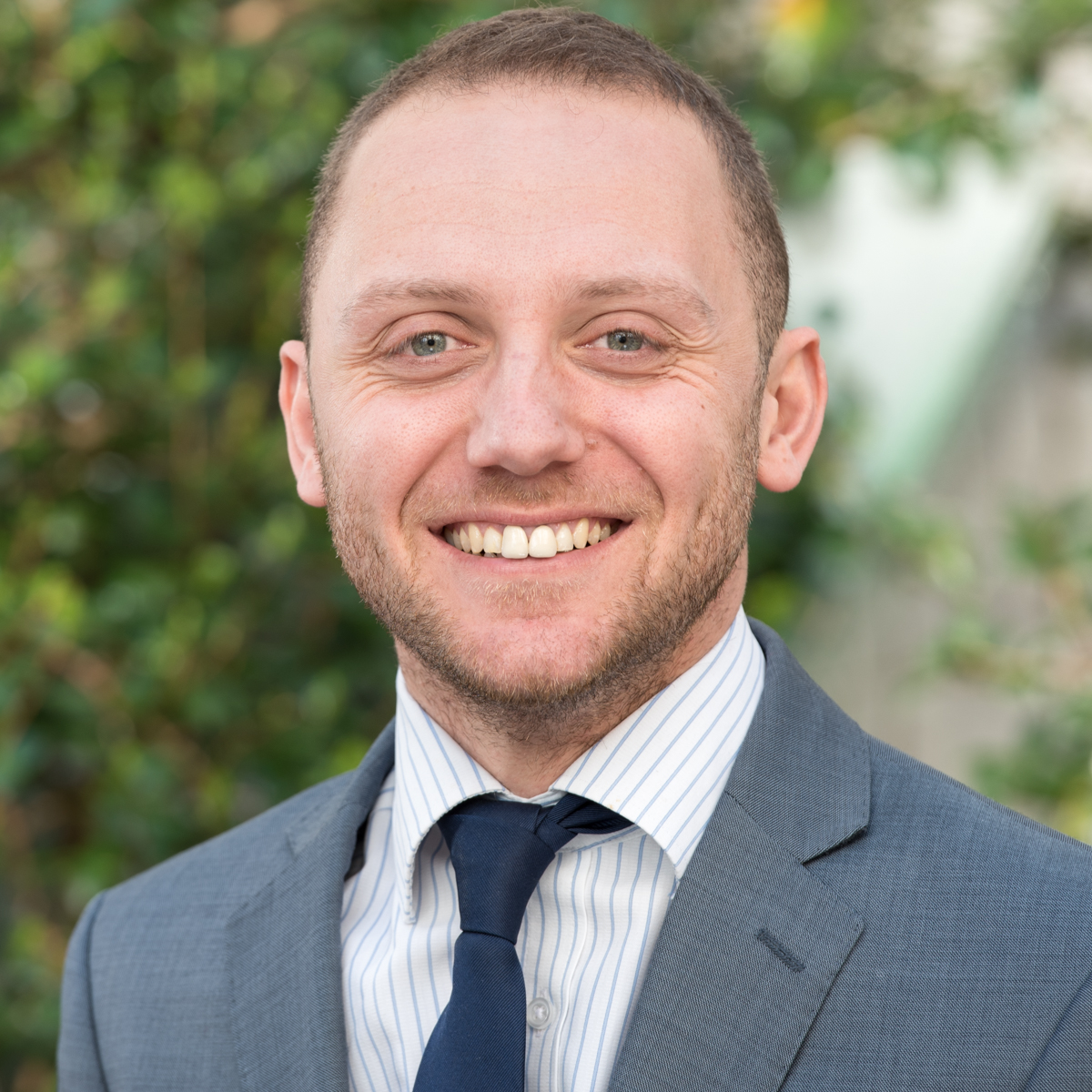 Jimmy: Evie, you didn't come into housing with a housing degree, you didn't go and study at college to learn about housing. You were actually a journalist and that's another profession that used to be the kind of trade that you learned on the job. People would go and work for a paper and that's how they would learn. They wouldn't be doing a qualification in it.
You've been studying since you came into the sector, including your CIH levels and your Masters. What benefits has studying brought you?
Evie: I guess it's putting into practice all the on the job learning that you've completed. I think part of it for me is about the housing education stuff, but part of it is about time out, reflective work, working on ourselves as advocates or leaders on behalf of the people we are serving across communities in Scotland.
We're in a really good place now, and I think there's an opportunity for housing with its place in society to address some of the wider challenges around the media perception of the housing sector. We're saying that actually education is a good thing, this is about improving quality. This is about giving people complete skill sets that complement really long standing on the job training for many, but also reflects the seriousness of where we are in the world.
There's no room to get this wrong, this is affecting people's lives. And I think that organisations feel really strongly about how they support staff to go through the sort of higher end of the training that CIH and SHARE and a university degree can provide.
Kieran: Evie, did you feel supported by your employers?
Evie: 100%. I mean, I was so driven by what I've experienced myself, I wanted to do a few different jobs across the sector. There is so much scope. I guess what I wanted to do was make sure I could be the best version of myself, professionally.
So I needed to take, you know, the on the job experience, the training that you get from an organization and be able to rationalize that against the law and the wider context of the sector in Scotland, and leadership and management and elevating that day to day stuff that we do to fulfill the needs of customers and people living in social housing. I also think the LETWELL qualification for the private rented sector is a really good one.
Twenty years ago, housing education was the thing… some of my older colleagues have networks of people they went through training with. I didn't have those networks. I do now because I made the decision to step forward and study. Every employer has been hugely supportive because it brings benefits directly back to the organisation.
If we did go the Michael Gove route in Scotland and that needed to be rolled out, the question is … how does that become a reality and where do organisations place their priorities? We're already experiencing financial pressures around last year's rent controls and the need for additional investment, zero carbon agenda, eesh2 and all that other stuff. I guess if the people who are managing that aren't properly trained, what's the point in doing it?
Jimmy: Callum, you said earlier that there is less housing education happening now. Can you just give us a bit more information about that?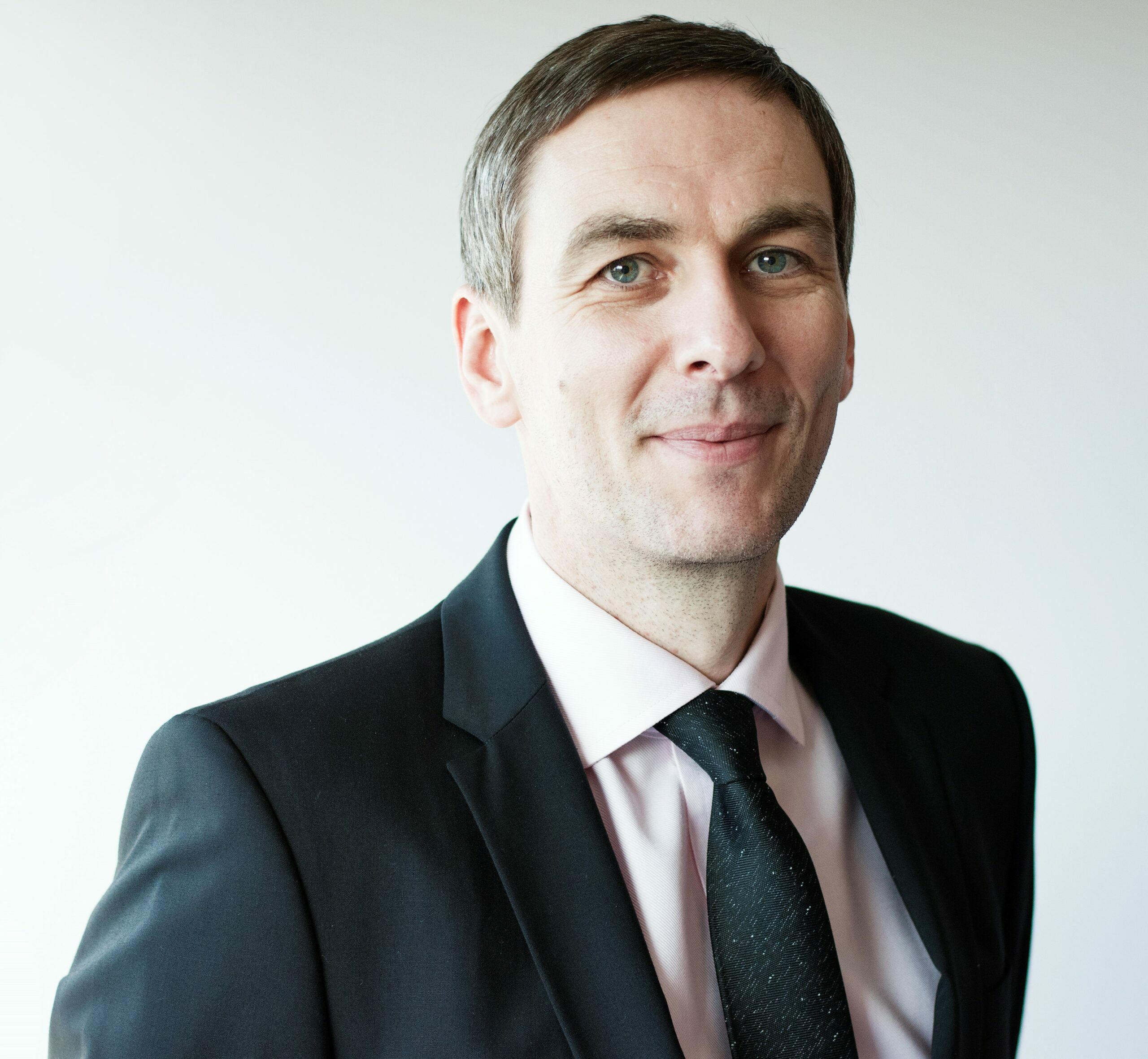 Callum: Yes, years ago I think there was a greater recognition. It was a fundamental part of people's housing career that they were studying for qualifications. After about 2000 there wasn't that requirement. What I see now is that we're past that lower point and we're seeing more interest again from the housing sector. We're seeing more interest in housing qualifications, with more landlords expecting membership of the Institute and qualifications.
I wouldn't say we're back where we were. So what do we want the profession to look like? It's not an elite, the sector's not looking at such a high level of qualifications as to exclude people. But having housing education as a core part of our learning helps us to meet the challenges that Evie just described, because actually when it comes to affordability, balancing new supply, retrofit, damp and mould, you know what, these are heavy, difficult issues. We are managing competing, contradictory priorities and if we've got any chance of doing that, we need education.
And as I said, it's not just about qualifications, it's not 'one and done'. Actually we still need commitment, ongoing commitment to bite sized training, conferences, networks. Evie's right, we need to grow our own professional networks, particularly if you're working at home in the kitchen or the bedroom. Having people you can speak to that you know in the sector so you can learn from each other is really important.
So there's a thousand ways to cut what housing education looks like. Qualifications are absolutely foundational but are by no means the only thing, there's a lot more we can do.
Jimmy: What are the consequences of not having housing education? We've got the tragic case of Awaab Ishak, for example, which has led to the current concentration on damp and mould, and trying to upgrade the quality of housing. There was Grenfell Tower. Can you link that kind of extreme tragedy to a lack of expertise and education in the profession?
Callum: I don't want to say you can draw a direct line between education and those events, I think that would be unfair. What does education and training do? It builds capacity, builds knowledge, grows networks, makes organisations more outward facing, more communicative, and that's the point of all this. We recently did a review of the letting agent qualification, and we were really encouraged by the positive response from letting agents and the wider private rented sector.
Unfortunately, there might be disasters and tragedies further down the line, but one of the great things about investing in ourselves, investing in the sector and our people is that we are providing assurance in our own skills, and employers and tenants get more confidence in the professionals they're dealing with. Organisations that are more outward facing, more curious, are hopefully less likely to encounter some of the tragedies which have happened south of the border.
Kieran: Daryl, what exactly do the qualifications provide when you can argue that what's been lacking in these failures which Jimmy mentioned is some basic humanity, treating tenants with dignity, answering pleas for help in an appropriate manner. Aren't these things a given in our social housing sector?
Daryl: Yes, you would like to think so. I'll go back to the letting agent qualification for example, I was involved in that from the working group right through to implementation and the training as well, and what a difference I saw in those who were experienced practitioners. They had just set up a business, and you could do that as a letting agent, but then the regulations came in (which required a qualification).
I was met with resistance from some people, who were qualified, but perhaps not meeting the syllabus that the Scottish Government had introduced. Some of those that were RSS qualified, others who were solicitors, they sat there with their arms folded saying what can you tell me? By the end of the training sessions, or during the sessions, they were asking a lot of questions you would think they would know the answers to.
So here's a training qualification that those more experienced don't think they should do, but they pick up on it, they've learned and they can then deliver that to tenants and provide a better experience. I think you need a varied syllabus to introduce customer service skills, not just the technical and legal elements, but just dealing with people, particularly for those who are forward facing.
Kieran: We've got a panel who are clearly in favour of more housing education. Is that reflective though of the sector as a whole? CIH Scotland wants CPD and education to be recognised in the upcoming Housing Bill as a core component in housing practice. Callum, in making these calls have you had any pushback at all from the sector?
Callum: I can't say I have. I'm sure there are some people who would suggest it creates a two tier system, it becomes more of a professional class, but actually what I've found is that people already reckon that housing is a profession, they talk about it as a profession, they are proud to work in it.
As housing practitioners we often talk about the lack of regard that housing has compared to other professions that may have qualifications like social work, planning or healthcare, and I think we see this as an opportunity to not just improve our standing amongst those other professions but improve our own practice, create a culture of continual professional development.
I've actually been really encouraged by the broad unanimity from the Scottish sector about having a more concentrated focus on what a housing professional looks like, focusing on things like workforce development, how do we get more talent into the sector, and once in the sector, what does that look like. Do we mirror what's happening in England, or do we find Scottish solutions in Scottish contexts?
I think these are things that are worth discussing. I guess I see the Housing Bill as an opportunity to have this discussion with the housing profession for maybe the first time in Scotland. We talk about Housing 2040, but there's nothing in it about the people who work in housing … tens and tens of thousands of them. Everyone who's reading this interview, they're not a house, they're a person, and that's what I want to see reflected, I want to see a commitment to investing in the people who work in the sector. Unless we get a focus on them we're never going to meet those challenges, and education, CPD and workforce planning have got to be a part of it.
Jimmy: Is there a danger of excluding people who are not good academically … people who didn't do particularly well at school but who might do various roles in housing quite successfully?
Callum: Look at England, for example, they're not saying everybody has to be qualified at every level, we're only talking about senior managers. From my perspective that's not limiting access into the sector, there will still be a huge number of people working without any foundational qualifications. But, when people have increasing responsibilities, increasing expectations, people looking after the homes of tenants, the place where people live and have a family, there probably isn't anything more important.
I see it as ensuring that at the top level, in England, the senior managers have the skills and attributes to manage complicated housing issues and support people getting on with their lives.
Evie: When you're stuck in the churn of the day job, studying and training can be quite difficult, but it's necessary. I guess with the level 1 to 5 qualifications, that can be done in a bite size way, with loads of support round about it. It's not that you're getting locked in a room and sitting a pile of exams; people who have done this or are learning for the first time can go at a pace that suits the other work that needs to be done.
I think assurance is the key bit for me here, and that's not just about organisations being assured that they have good people who are well trained, carrying out roles that are of frontline importance. It's also about assurance for customers and tenants.
You touched on Grenfell as an example, a myriad of failures there, but being able to hold staff to account, exec teams to account means we have to have people who know what they are talking about, and where this isn't in place housing education is a means of us being able to secure that for tenants. Let's face it, they are paying the bills for people in these roles to go and do what needs to be done so I think, for me, there's a whole host of things which housing education has to be at the heart of.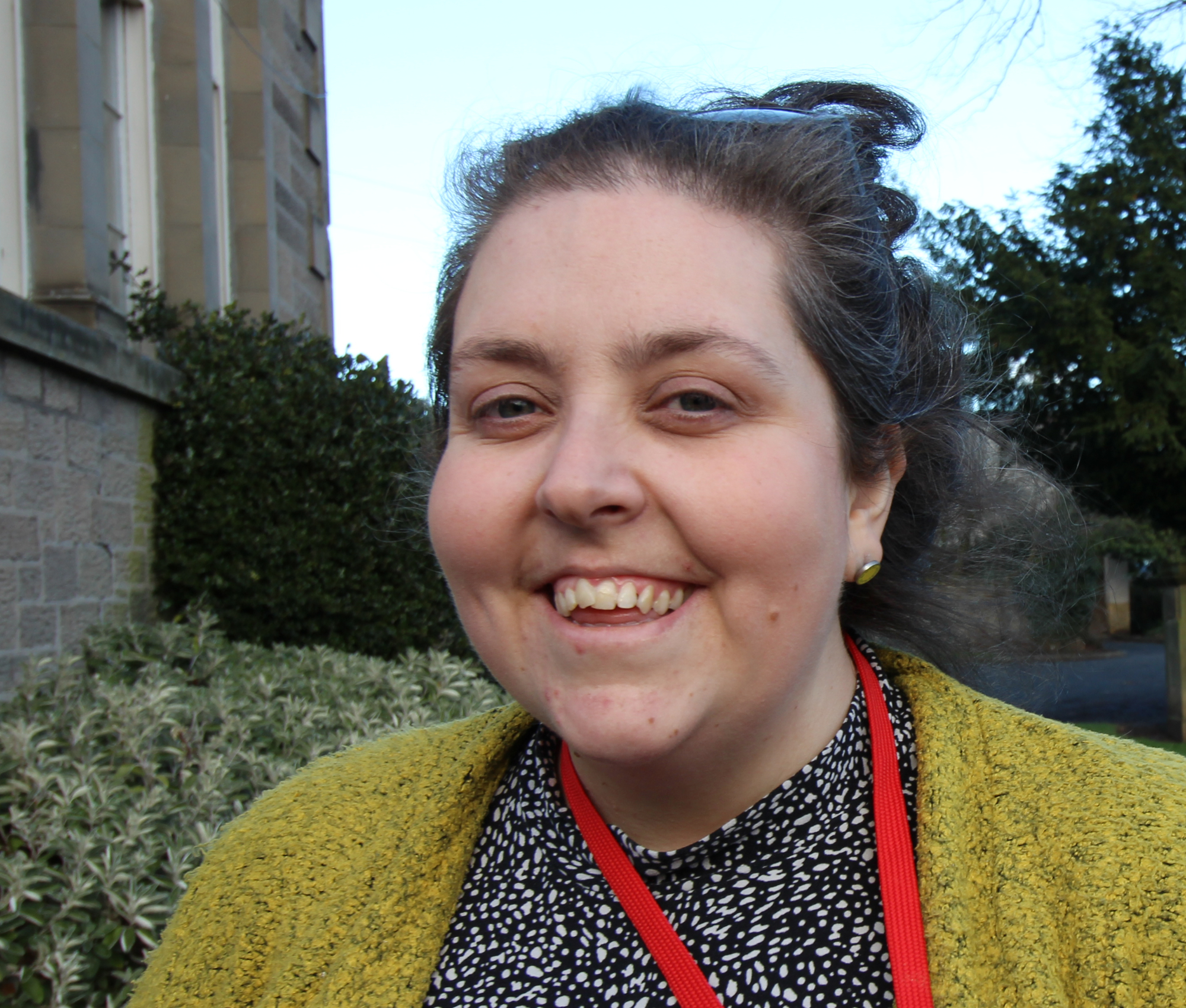 Jimmy: OK, let's try some practical examples. See if you can help these imaginary people I'm about to make up. I'm a schoolchild, and I'm dreaming of my career in housing … who can help me get that housing education and get started?
Callum: One of the things I don't think we're great at, we haven't been great, is talking to pupils, talking to students, talking to those leaving school in 4th, 5th 6th year, about careers in housing. Essentially, its the best kept secret in employment. Because actually when people join the sector, they love it. They're committed to it, they're engaged with tenants, the impact they can see day to day, the strategic influence, the fact you can do literally almost anything in housing from care, to comms, management, tenant engagement, strategy, you can do everything.
So we need to get better at communicating those roles. There's lots of pathways you can take. You can look to work with an association, a letting agency, a local authority straight from school. Or you can go to college, go to university. We don't have an undergraduate housing course in Scotland, that's not a requirement, but once you leave university or college you can go to one of the graduate courses. There is a myriad of different pathways … my pathway was different to Evie and Daryl and yours. And what we need to do is try to be more effective in saying to people, this is what the housing sector offers. Once you're there, we'll support you to get the learning and knowledge you'll need to get the best possible career so you can make the greatest impact.
Jimmy: OK, let's test you on that. I'm a junior housing officer, I want to be a senior housing officer. What can you do for me? Daryl, anything for me at SHARE?
Daryl: How ambitious are you? How supportive is your organisation? As I mentioned earlier, we've got leadership and management qualifications, so you can learn leadership skills, team leadership skills, which will be transferable if you don't decide to stay in the housing sector. You'll have a recognised qualification, and you can upskill your qualification through the CIH levels as well.
There are many routes you could take and a variety of qualifications, as well as just simple training that doesn't lead to qualifications. Those who have been in the working environment for a period of time can get a bit of fear about exams and exam pressure. There's a lot of support for that, and for those who might need assistance with exams. So I think yes, there are ample opportunities for you to further your career, whether its technical knowledge or leadership skills, everything is there and available for you.
Jimmy: And if I want to be a boss … if I want to be CEO of the Wheatley Group! What qualifications are there to help me progress to those kind of levels? Is it good to get a degree from Stirling or Heriot-Watt to reach those heights?
Daryl: I'd say its a mix of experience, personality and your education as well. You're learning on the job. The qualifications are there to help you. For example, some Chief Execs have come from the finance sector, so they may not have had housing knowledge and experience.
Kieran: Evie, what change would you make to make qualifications more accessible?
Evie: I think it's about making qualifications mandatory. I support the Gove approach (one time and one time only!) I think it's probably a good one, and we almost need to go back to the way things were in the 90s. I guess its a balance, there needs to be a bit of hunger about you; and being qualified needs to be an essential part of what's required in your role, so that you can lead teams to do great things, properly.
Jimmy: Are academics that useful in housing. Do we need them?
Evie: Absolutely, and I think the work that academics do in housing is completely undervalued by the sector and the people who work round about it. So has the work that academics do around housing and social harm, even the response around Grenfell, especially around governance. Now we are moving to deal with damp and mould, and the kind of public health, sociological side of it has also been underrated.
If people need to know a wee bit more, it's £25 a year to join the Housing Studies Association … you can make sure you're on top of some of this stuff, and while academic papers might feel like they're miles away from where you are, they're a really good introduction to some of the conversations a housing education might require you to have.
Jimmy: So to sum up, we've got the CIH offering professional courses, we've got SHARE doing the same, running training courses and a range of different educational events. We have a way in for people who are at school to do a qualification at college in something else, and then do a post grad perhaps. We've got courses that enable you to progress in your career, and we've got academics doing useful research. So there's a whole range of educational opportunities that people in housing can have. Is there anything missing?
Callum: I don't think we do enough to capture people at school and university. I don't think we do enough as a sector, and the government, the careers service doesn't reflect housing as a career. People don't need to go to university or college to work in housing, many people don't. We need to be clearer to everybody, not just young people but to people outwith the sector in their 30s, 40s 50s about the opportunities that exist. Let's learn from people in other sectors, bring them in and make housing even better.
Daryl: I was just going to echo what Callum said, I don't think we blow our own trumpet enough about the career paths that are available and the careers you can have in housing. For the social sector element anyway there is just not enough publicity about it. I think everybody is swayed by Location Locations Location and Homes Under the Hammer. When they're the only property programmes on television, people think that's the only route into housing, and its far from that.
And just to go back to your academics, Jimmy, they do a lot of great work collecting data, and we don't have enough data about our sector.
Kieran: Thanks everyone, for giving us your time, and for a really interesting discussion. Much appreciated!
Callum Chomczuk is the national director for Scotland of the Chartered Institute of Housing. Daryl McIntosh is CEO of SHARE and until recently was policy manager for Propertymark. Evie Copland is customer experience lead at Berwickshire Housing Association. You can read much more about Evie in Jimmy Black's Housing Champions feature.
This article of a transcript of a recording that was intended to be published as part of the Scottish Housing News Podcast.