Cassiltoun moves on site with 60 new homes
Cassiltoun Housing Association has commenced on site with its latest new build project in the east end of Castlemilk.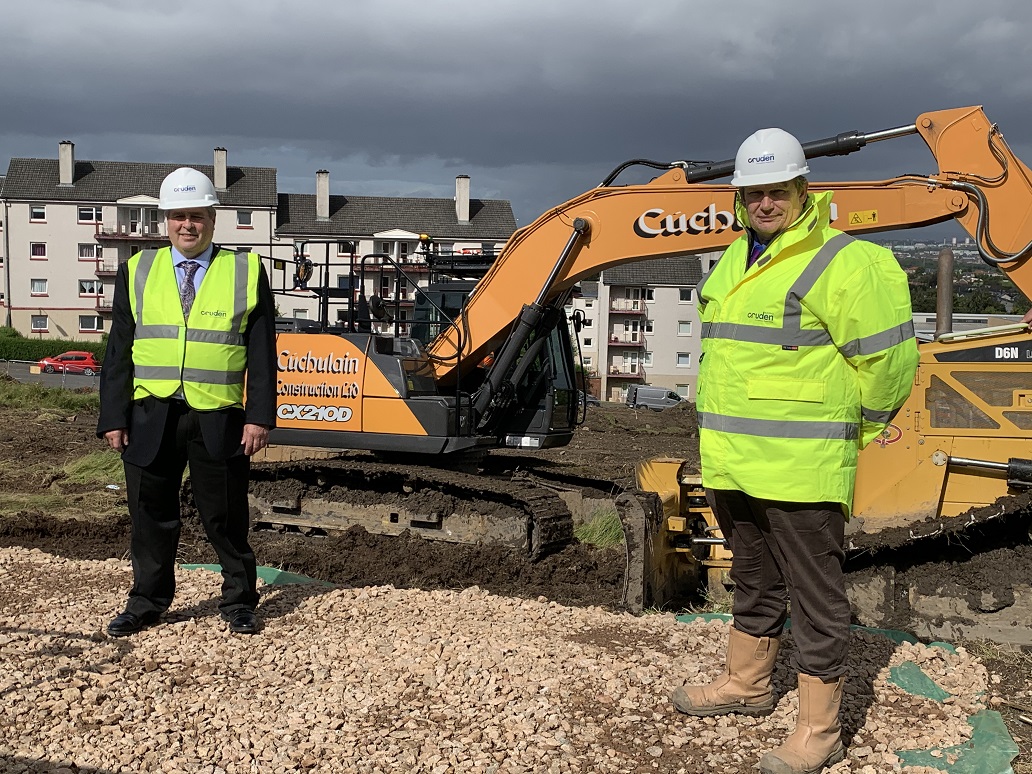 The Castlemilk Drive development will provide 60 new flats for social rent designed to the 'Glasgow Standard', achieving the Gold Hybrid sustainability standard.
As well as providing much needed accommodation to assist applicants from its waiting list, Cassiltoun also hopes to encourage existing tenants currently over-occupying larger family homes to apply for transfers, to free up four and five-bed houses from its existing stock.
The land was transferred to Cassiltoun in 2009 as part of the stock transfer process with GHA, having previously housed Glasgow City Council stock. Situated close to local amenities and bus stops, it is set to be one of the most popular developments in the local area.
The design and build project will be delivered by Cruden Homes West alongside its sister company Cruden Buildings and Renewals Ltd.
Clair Malpas, chief executive officer for Cassiltoun, said: "We are delighted that, despite the current COVID-19 restrictions, we are able to progress with our development plans. This project will see the construction of much needed affordable properties in the area, built to a high standard and contribute to the Scottish Governments targets for new homes.
"We are grateful for the grant support from Glasgow City Council that has enabled us to deliver the project and to our lender CAF bank. We look forward to welcoming people into their new homes as early as next year."
Fraser Lynes, managing director of Cruden Homes West, added: "It is pleasing that this deal perfectly highlights the strengths of the Cruden Group, whereby various land ownerships were brought together to enable the group to deliver the development. Furthermore, it underlines our commitment to growing our operations in the region. We look forward to continuing our work with the excellent team at Cassiltoun Housing Association and assist in delivering these much needed new homes. "
The project is being funded through a combination of grant assistance from Glasgow City Council under the Affordable Housing Supply Programme and private borrowings secured with CAF Bank.
Councillor Kenny McLean, city convener for neighbourhoods, housing and public realm at Glasgow City Council, said: "These 60 high-quality flats in Castlemilk, to be built to the highest standard, will help to provide all types of households in the area with new homes. This is yet another development in the city that we have been pleased to support, and we look forward to these new homes making a real difference to Castlemilk."
The project will come off-site in a phased basis from summer 2021 through to spring 2022.