Changeworks launches new energy advice support service for housing associations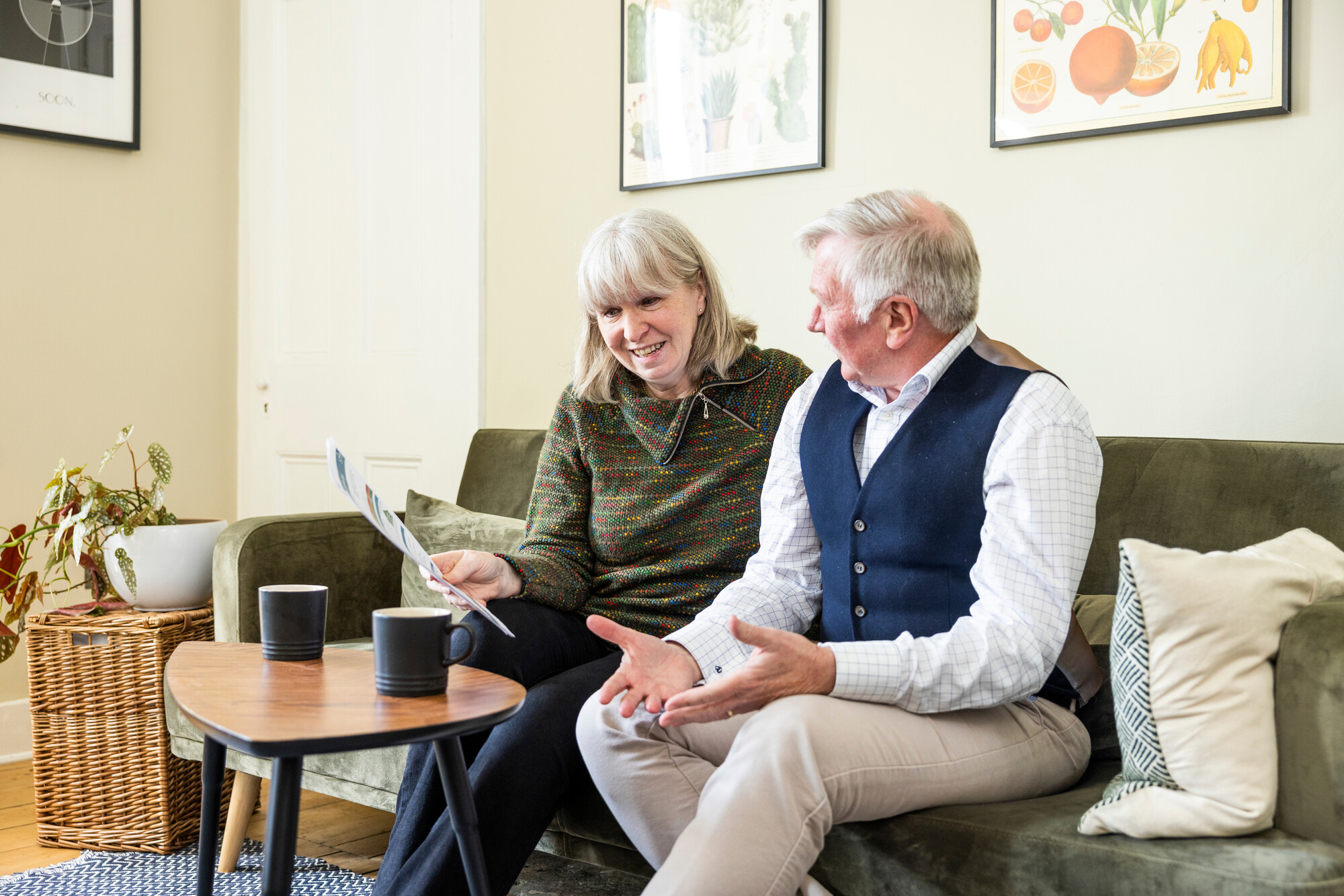 A partnership of housing associations is working with environmental charity Changeworks to launch a new service that will give tenants access to energy information, advice and advocacy.
The pilot Housing Association Energy Support Service is being supported by the Scottish Federation of Housing Associations (SFHA) via the Scottish Government's Fuel Insecurity Fund with Changeworks driving the long-term development of the service.
Changeworks will work on the pilot in partnership with Hanover Scotland, Bield Housing and Care, Blackwood Homes and Care, Cairn Housing Association and Trust Housing Association Ltd.
Over the past year, Changeworks has seen demand for energy support increase, particularly from housing providers, with the soaring energy costs putting huge financial pressure on households.
With the support of SFHA, Changeworks sought input and evidence from its members to understand what was needed to serve this growing demand for support. Bield Housing and Care recognised the need to convene partners to bring a solution to life and Hanover Scotland volunteered to lead the bid.
The pilot will provide 17,000 housing association tenants with timely and practical energy advice and information throughout the year. This support will empower householders to manage their energy and stay affordably warm at home. Tenants will be able to access practical advice which will encourage energy efficient behaviours in the home, helping them get the most from their heating systems.
Those most in need will be empowered to talk with their suppliers and troubleshoot problems. Specialist support from expert advisors will be available to help tackle complex fuel poverty issues such as fuel billing and fuel debt. Changeworks will work in collaboration with the housing associations to provide tailored support, advice and advocacy for the most vulnerable tenants.
Morven Masterton, head of community engagement and energy advice services from Changeworks, said: "Right from inception we have worked with partners to develop this new and vital service for tenants. We're looking forward to delivering and learning from the pilot project with the aim of making the service available to more housing associations in the long term. We all share the same goal of supporting and empowering tenants to save energy, access financial support and be affordably warm at home."
Nikki Fields, customer experience manager from Hanover Scotland, said: "Hanover is delighted to be working together with Changeworks and our housing association peers at Bield, Blackwood, Cairn and Trust to support tenants across Scotland with energy advice and advocacy. We know that the cost-of-living crisis and sharp increases in utility costs have affected our customers and are pleased this funding will enable us to offer practical help and advice to those who need it."
Louise Moules, SFHA's director of operations, said: "The cost of living crisis has put so much pressure on tenants' lives, with energy prices still far too high for many people. We're delighted to support Changeworks and our members in this vital service to help the most vulnerable tenants manage their energy and most importantly, to stay warm in the colder months to come."
Beyond the pilot, Changeworks plans to develop the service further to open it up to other providers to enable a sustainable and equitable service for all tenants in need, avoiding the short funding cycles that promote competition and inconsistency of support. Housing associations interested in finding out more about this new service should email workwithus@changeworks.org.uk.