Ilene Campbell celebrates 20 years of success as TIS chief executive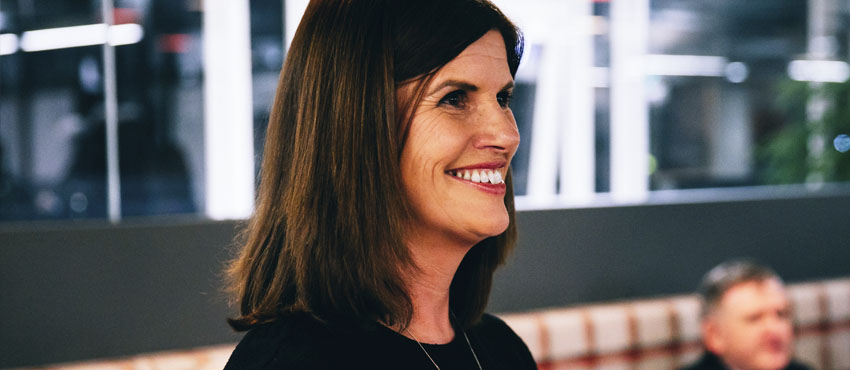 2022 is an important milestone for the Tenants Information Service (TIS) as the organisation celebrates 20-years under the leadership of chief executive, Ilene Campbell.
Ilene held senior positions in the development team before being appointed chief executive in 2002. During Ilene's two decades at the helm – TIS has enjoyed great success as she has presided over its growth to become the leading organisation in Scotland focused on housing, community development, and engagement practice.
In that time, there have been major developments across the housing landscape, and Ilene has been instrumental in effecting positive change. She has focused her career on encouraging the sector to think differently about tenant participation, scrutiny, and engagement practices - and the fundamental role it plays in influencing change towards an active, inclusive, and just Scotland.
Ilene has led a number of important events which she reflects on as personal high points, including conducting research that resulted in the introduction of a legal framework for tenant participation – the first of its kind in Scotland. The Housing (Scotland) Act 2001 was a giant leap forward for tenants' rights and outlines legislation, supported by Ilene's analysis, to develop a platform on which successful and meaningful engagement can be built upon. Ilene also contributed to the development of a "National Strategy for Tenant Participation" in partnership with the University of Glasgow.
Reflecting on the past two decades, Ilene said: "It has been a privilege to work as chief executive at TIS over the past twenty years and to be part of an organisation that I am proud of every day.
"TIS could not have grown to become the leading organisation focused on tenant participation and engagement practices without the commitment of such a talented, creative, and ambitious team – united by a shared commitment to contribute to the change of social rented housing in Scotland for the better."
The last twenty years have also seen Ilene spearhead a number of new initiatives and working relationships – including the TIS and Scotland's Housing Network 'Scrutiny Approved Accreditation'. She has also been the driving force behind the long-standing partnership between TIS and East Ayrshire, East Lothian, and South Lanarkshire councils to provide development support and ensure tenants have a meaningful role in shaping housing service delivery.
Ilene has valued strengthening working relationships with CIH Scotland, Glasgow West of Scotland Housing Forum, TPAS Scotland, HouseMark Scotland, Scottish Federation of Housing Associations, Scottish Housing Regulator, Scotland's Housing Network, and Shelter Scotland to collaborate on influencing national housing policy and practice in partnership with the Scottish Government.
As the co-chair of the UK Collaborative Centre for Housing Evidence (CaCHE) Scottish Hub – she is part of a multidisciplinary partnership between academia, housing policy, and practice that contributes to tackling the UK's housing problems at a national, devolved, regional, and local level. Furthermore, Ilene has fostered international working relations as a member of the International Union of Tenants.
Under the leadership of Ilene, TIS now represents one of the sector's largest membership communities, and is proud to reach over 233,778 tenants from their housing organisation community membership alone.
Looking to the future the focus of Ilene and the TIS team is to continue leading in the development of innovative participation practices. To evolve in the light of digital technologies and provide inclusive and far-reaching opportunities to engage. And, to work collectively with leading organisations across the sector to ensure tenants and communities are at the forefront of influencing change when working to meet the Scottish Government's target of becoming net zero by 2045.