North Ayrshire Council hailed for empty homes initiative
North Ayrshire Council has been congratulated for its outstanding efforts to bring empty homes back into use.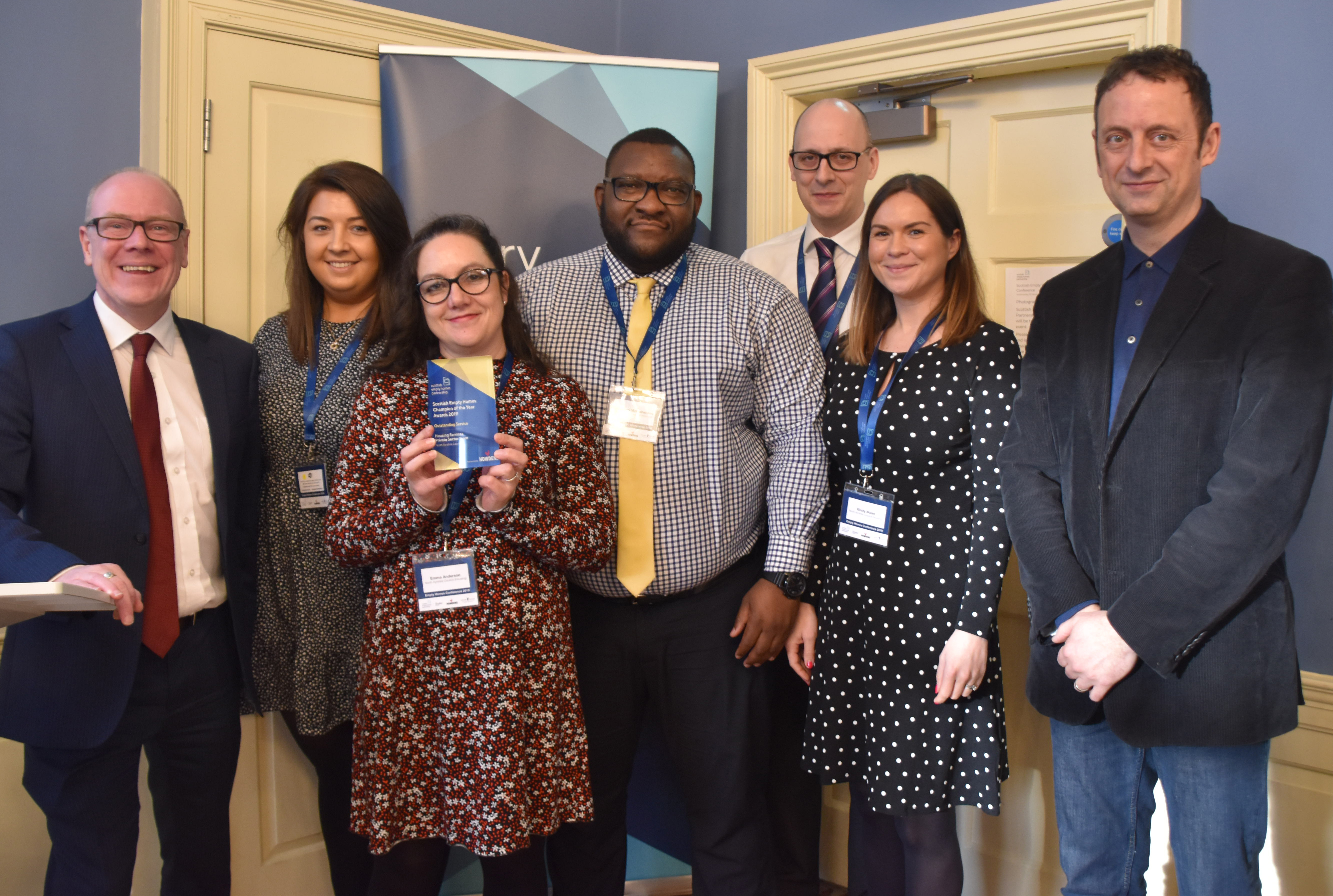 The council's private sector team was honoured by Shelter Scotland for its work in breathing new life into disused properties.
At Shelter's annual Scottish Empty Homes Conference, the team was named Scottish Empty Homes Champions of the Year 2019 for Outstanding Service.
This was in recognition of the progress that North Ayrshire Council has made in the last three years, with a cumulative total of 462 empty homes brought back into use since 2016.
Councillor Jim Montgomerie, cabinet member for place, said the council had taken great strides in recent years through the proactive work of the Private Sector Team.
He said: "We are well aware that empty homes can be a blight on local communities, attracting antisocial behaviour. Over the last few years, the team has worked relentlessly to become a forward-thinking, innovative and proactive service, bringing abandoned homes back into use.
"These homes may be former local authority houses which were bought and subsequently left abandoned for whatever reason. The properties may lie empty for years, causing misery for the local community, but by working with owners, we are making real headway bringing them back into Council ownership, allowing the house to once again become a home.
"Bringing these empty homes back into use helps us support the regeneration of our local communities and, alongside our comprehensive council house building programme, will remain a big priority for us as we continue to deliver the homes our residents need."
North Ayrshire Council recently announced it is expanding its ambitious masterplan to build hundreds of new council houses.
The recently-approved Strategic Housing Investment Plan (SHIP) will secure investment in a total of 1,695 properties across North Ayrshire over the period 2020-2025, working alongside Registered Social Landlords.
The plan includes a commitment for more new-build homes on top of the council's already ambitious proposals as well providing a catalyst for the regeneration of towns and communities across the area.