Unique partnership launched to tackle empty homes in the west of Scotland
Social enterprise letting agency Homes for Good (HfG) and the Scottish Empty Homes Partnership have launched a partnership to address the rising number of empty homes in the west of Scotland through the purchase and letting of empty properties, a fund to refurbish properties, and the recruitment of a dedicated empty homes manager.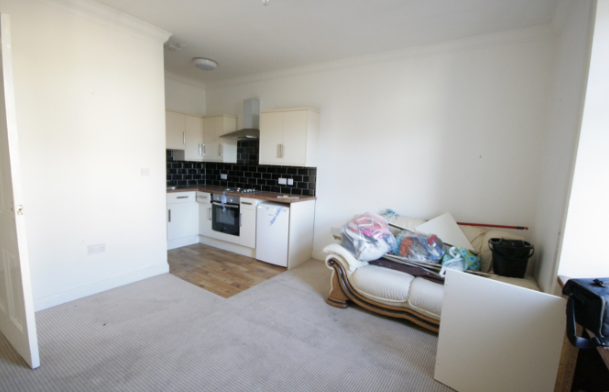 Through the new programme, HfG will invest in up to 30 privately-owned empty properties in the west of Scotland in the next two years. The organisation will refurbish and furnish these empty homes and let them out to tenants with low incomes or on benefits.
According to Scottish Government figures published in December 2020, 47,333 properties in Scotland had been empty for six months or more, up 16% (6370) from the previous year. Meanwhile, tens of thousands of families across Scotland are on social housing waiting lists, with Shelter Scotland estimating that 70,000 children were on such lists as of September 2020.
The Scottish Empty Homes Partnership believes that bringing more of these empty homes back in to use would complement building of additional new social homes in order to provide the right mix of housing across Scotland.
Susan Aktemel, executive director for Homes for Good, said: "Empty properties are a desperately needed and much wasted resource in Scotland's towns and cities. There is nothing more rewarding than working with an owner to overcome to challenges of an empty property, bringing that property back to life and into brilliant condition, as a home for someone who needs it.
"To date, HFG has created over 100 homes in this way, and I am absolutely thrilled that we have developed this unique partnership with Shelter, who have supported our work in the private rented sector since we started in 2013. Everyone at Homes for Good is raring to go and I am committed to raising more investment to turn these unloved properties into homes that people love."
HfG will purchase properties outright to refurbish and offer to rent directly to people on a low income or at risk of homelessness, or support homeowners to bring properties back to the open rental market through an innovative pilot loan scheme and take on the property management role. Since 2013, HfG has developed a pioneering model for social lettings and has to date has raised and invested £13 million to provide 260 homes for people on low incomes or benefits.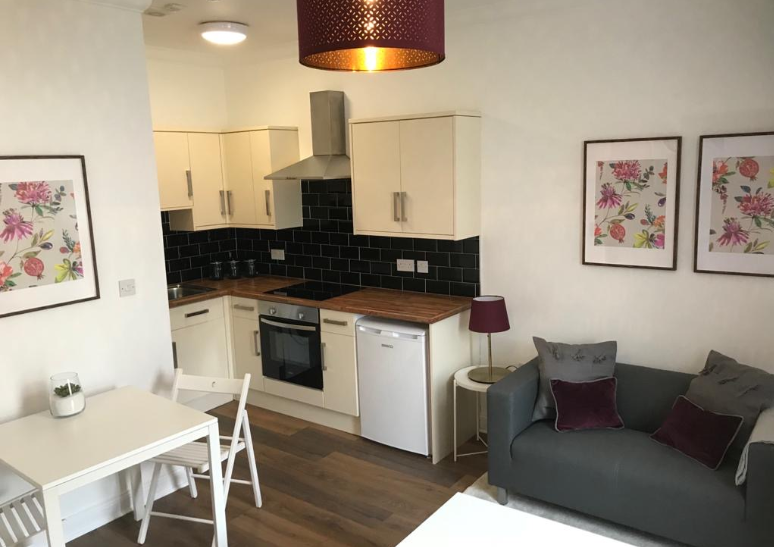 Shelter Scotland's Scottish Empty Homes Partnership (SEHP) will fund the employment of a dedicated empty homes manager at HfG to oversee the programme and HfG will match this funding to provide operational resources and support for the tenants living in these new homes. SEHP coordinates a network of empty homes officers across 32 Scottish local authorities who will work closely with HfG's empty homes manager to identify empty properties and bring them back into use.
The empty homes manager at HfG will identify suitable empty properties and work with HfG's in-house asset management, interior design and tenancy support teams to bring these properties back to life and provide a secure and comfortable home for a family in need.
Shaheena Din, national project manager for the Scottish Empty Homes Partnership, said: "We are delighted to be launching an exciting new model for partnership with Homes for Good in tackling Scotland's empty homes, addressing not only the issue of long-term empty homes but the urgent need to increase the supply of affordable housing.
"Innovation, knowledge sharing and mutual goals all maximise the impact of a partnership, and we have already experienced so much of this with Homes for Good in the development phase alone.
"We know that building new social housing is crucial, but these exciting plans to transform dozens of existing homes in the West of Scotland and make them available for social rent will be a vital component in providing the right kind of housing for individuals and families."
HfG will also be developing a pilot loan fund to support owners of empty homes who can't afford to bring their property back into use, providing funds to refurbish properties in order for them to be let to prospective tenants.
In the initial phase, HfG will be conducting a search for suitable empty properties in Glasgow and surrounding local authority areas including Renfrewshire, East and North Ayrshire.