Podcast: Mid-market rent with Ann Leslie and Matthew Busher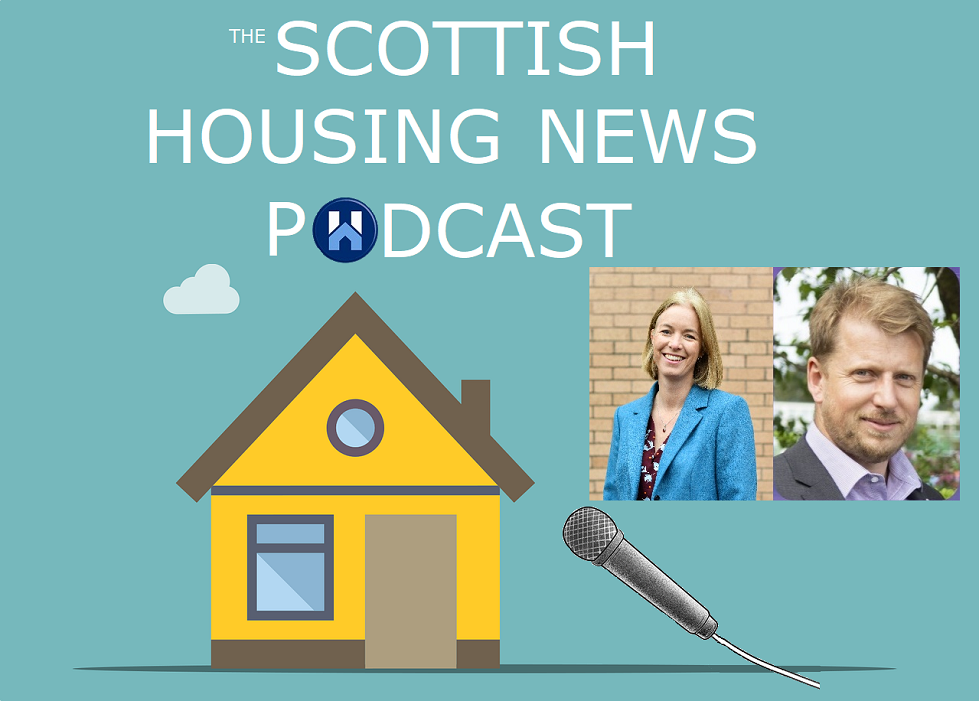 For the latest episode of the Scottish Housing News Podcast, Ann Leslie of Lar Housing Trust and Matthew Busher of Kingdom Group join co-hosts Jimmy Black and Kieran Findlay to talk all things mid-market rent (MMR). Find out the typical tenant demographics, funding structure and future expansion plans of both organisations who approach MMR from slightly different angles.
Ann Leslie also expands on her Appreciation of Rani Dhir, who sadly passed away this year.
Jimmy Black has written a blog to accompany the episode, here.
All of the podcast episodes to date are available here.
5 – Technology enabled care with Geraldine Begg and Heather Dorling
4 - Looking back with Craig Sanderson and Lesley Baird
3 - Faulty roofs, lower rents and decarbonising tenements with Councillor Anne Rendall and Professor Douglas Robertson
2 - ESG and financing decarbonisation with Nick Pollard
1- Housing's response to the net zero challenge with Teresa Bray and David Bookbinder