TIS community donates over 650 food and toiletry items to Trussell Trust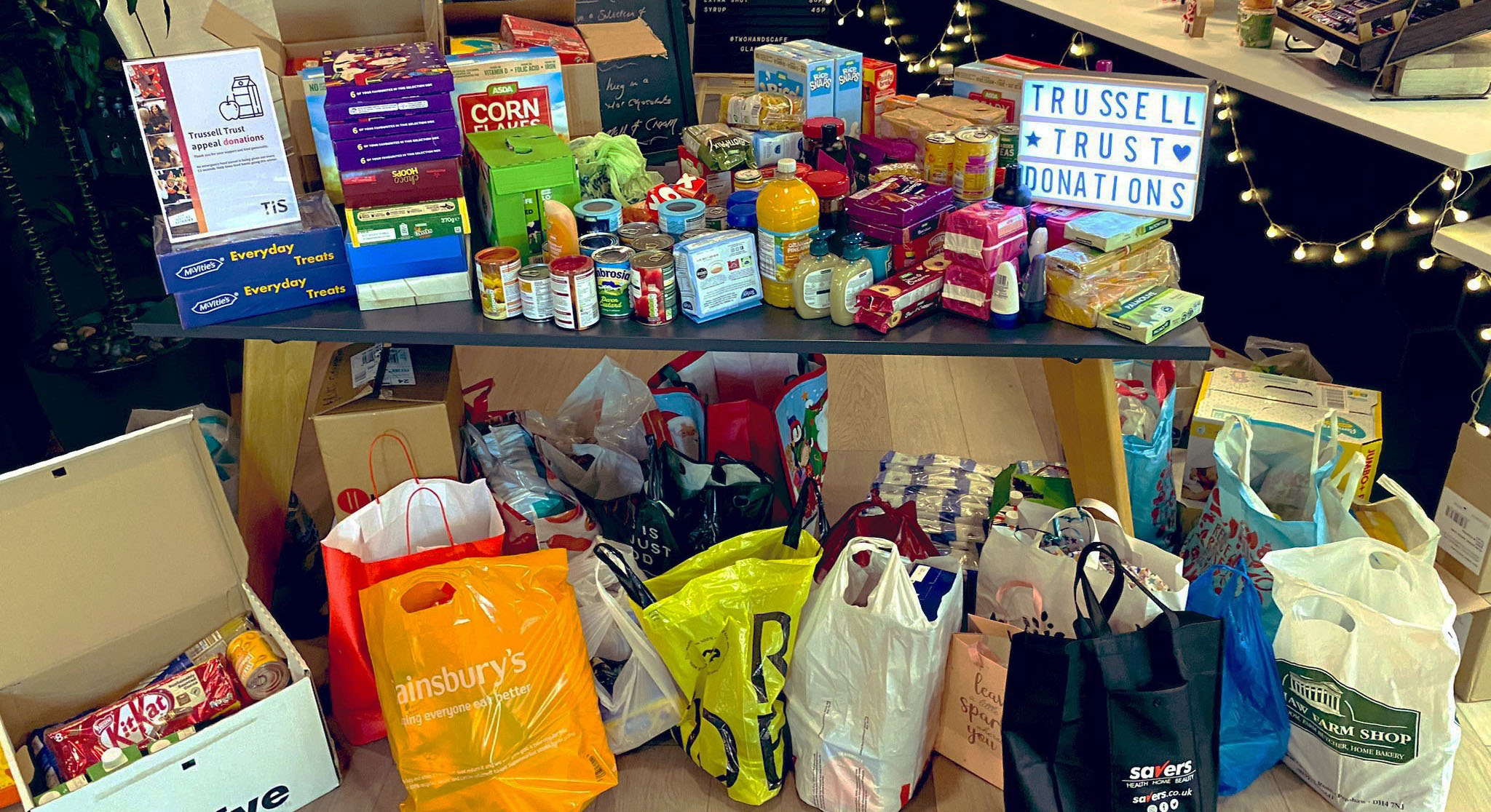 Members and key partnerships of the Tenants Information Service (TIS) have been thanked for their inspiring generosity after donating over 650 food and toiletry items to the Trussell Trust - collected at the 'TIS the Season festive gathering.
TIS encouraged guests attending the free gathering to bring along food and toiletry items in light of a stark warning issued by the Trussell Trust in November after new research revealed record-breaking levels of need.
The Trussell Trust is a nationwide network and supports 52 foodbanks in Scotland, based in locations across 28 of 32 local authorities. The Trust provides emergency food to people and campaigns to end the need for foodbanks in the UK. Figures from the charity showed that more emergency food parcels were given out from April to September 2022 than ever before – with over 320,000 people forced to turn to food banks for the first time. Nearly 1.3 million food parcels were handed out by the Trussell Trust's UK network over the same period – almost half a million of which went to children.
All of the 175kg of donations received from the kind-hearted TIS community will be delivered to the Glasgow distribution centre and will provide support for local people and families who may be experiencing crisis or difficulties.
The 'TIS the Season festive gathering is an annual event, hosted by TIS, exclusively for its key partnerships and representatives from across its membership community to say thank you for their continued and valued support throughout the year. TIS also launched its calendar of events for the upcoming year at the event.
Ilene Campbell, TIS chief executive, said: "One in five individuals referred to the Trussell Trust network now come from working households. The team and I would like to say a massive thank you to the TIS community for their efforts in raising awareness for the Trussell Trust and for giving so generously."
Anyone thinking of donating to the Trussell Trust can check its website for further information.